Coconut oil credited for making provincial jail COVID-free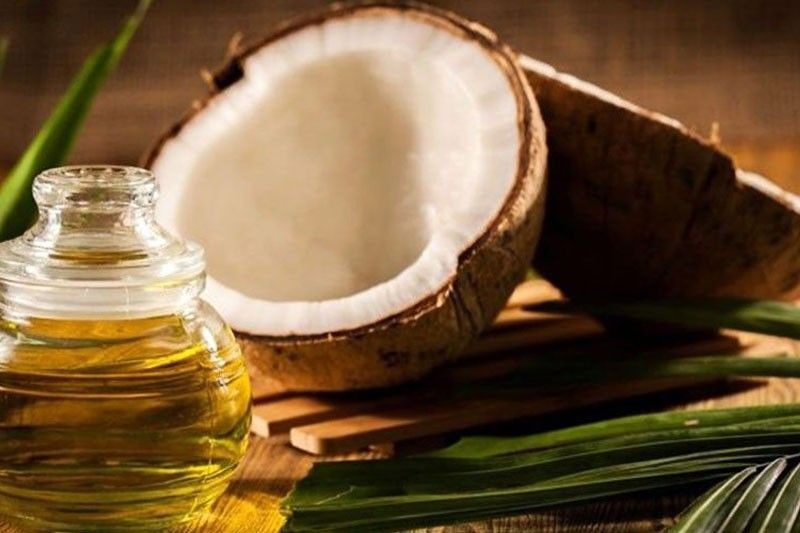 MANILA, Philippines - Virgin coconut oil or VCO is being credited for making the Cebu Provincial Detention and Rehabilitation Center (CPDRC) free of coronavirus disease 2019 as the city battled the COVID-19 pandemic in April and May.
Professor Fabian Dayrit of the Ateneo de Manila University (ADMU), currently vice president of the National Academy of Science and Technology (NAST), shared the results of a study he conducted with Cebu City's Dr. Jose Ray Mondejar, which showed that 20 inmate-patients of the CPDRC had recovered from a mild strain of coronavirus in April and May when they regularly took tablespoons of VCO.
In his presentation titled "The Potential of Coconut Oil as an Antiviral and Immunomodulatory Agent Against COVID-19" in a Zoom webinar last Thursday, Dayrit said results of the research called for the conduct of a controlled study on VCO to support claims on its efficacy against the virus.
Also serving as resource person in the webinar organized by the Preventine, Regenertive and Integrative Medical Alliance (PRIMA), Mondejar stressed that aside from treating the 20 inmate-patients, the employees of the jail were also given VCO and seemed to develop "immunity" from COVID-19 despite presence of the virus in the immediate environment.
Mondejar said the CPDRC had remained COVID-19 free as of the time of the webinar while Cebu City has been known to have a high number of cases.
Mondejar and Dayrit discussed their collaborative study on the CPDRC COVID-19 inmates, titled "Efficacy of Virgin Coconut Oil in Treating Mild cases of Covid-19 in inmates and employees of the Cebu Provincial Detention and Rehabilitation Center."
"This is not a clinical study. It was undertaken to provide medical management for COVID-19 infected inmates and employees upon the request of CPDRC," Dayrit said.
"Because of its favorable outcomes, it can be the basis for conducting controlled clinical trials with more subjects," he added.
Aside from the treated inmates the study had also seen the treatment of 10 CPDRC prison guards who also tested positive for SARS-CoV-2 and voluntarily enrolled in the treatment program headed by Mondejar.
According to a report on the efficacy study, the full treatment protocol done on the COVID-19 positive inmates started with VCO on Day 14, but had other treatment protocols given starting day one, such as steam inhalation and turmeric juice.
It was learned that a total of 138 inmates had undergone reverse transcription-polymerase chain reaction testing for COVID-19, of which 37 tested posiitve. There were also 96 CPDRC employees tested, of which 12 were positive for COVID-19. All of the coronavirus-positive inmates and employees have all since tested negative.