House resumes probe on ABS-CBN franchise today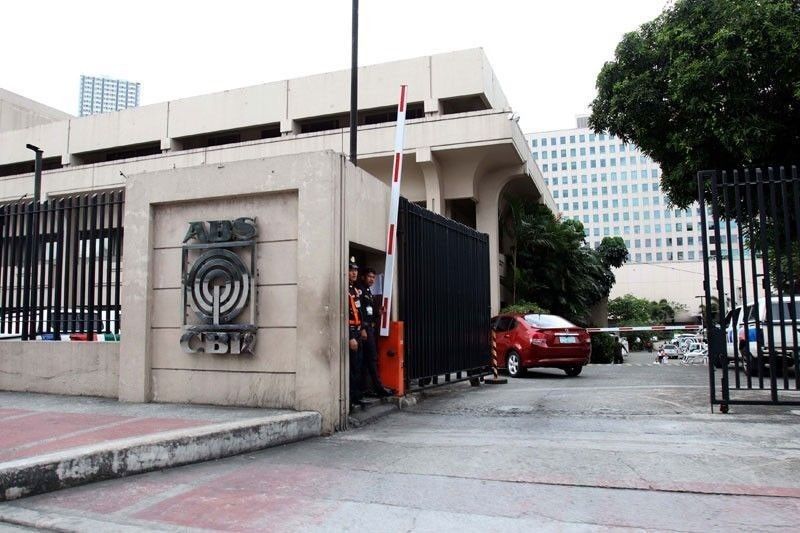 MANILA, Philippines — The joint committee of legislative franchises and good government of the House of Representatives will resume today its investigation on alleged violations ABS-CBN committed on its expired franchise.
Reps. Franz Alvarez and Jonathan Sy-Alvarado, chairmen of the committee on franchises and good government, respectively, will be holding their fourth hearing since they started the inquiry last May 26.
The joint panel last week summoned ABS-CBN chairman emeritus Eugenio Lopez III who admitted that he is a dual citizen – American by virtue of his 1952 birth in Boston, and Filipino due to his parentage – which may bring problems for the TV network.
Under Philippine laws, only Filipinos – without any other citizenship – should own local firms.
Anakalusugan party-list Rep. Mike Defensor, chairman of the public accounts committee, said Filipinos holding other citizenships should not be owners of mass media companies in the Philippines on the basis that their allegiance may be put to a test in cases of conflicts.
"Imagine a Filipino who is also a Chinese citizen and who owns or runs a television station or a newspaper at this time when the Philippines and China are engaged in a tug-of-war over the West Philippine Sea," he said.
"Which side he would take? Which country's interest would he protect?" he asked.
Defensor explained the importance and significance of such an issue, and its accompanying repercussions to national security, which can be avoided if the media owner does not have the complexities of having another citizenship.
"The owner of a company owning mass media can control Filipinos' minds," Defensor said, as the House joint committee deliberated on the ABS-CBN franchise.
The top honcho of the country's largest TV station took offense, however. "I stand by my record of 35 years. Our employees can attest to that. We are fully and totally committed to the service of the Filipino," he retorted.
Lopez responded that if a conflict of interest arose, he would give up his American passport "in a minute." He said he knows in his heart that he is a Filipino, and that his being an American citizen was never an issue as far as his ABS-CBN job was concerned.
Defensor said prohibiting dual citizenship from owning media firms is "consistent with the national interest and largely for national security reasons, the Constitution requires 100 percent Filipino ownership of media."
"The Charter also bans dual allegiance by any Filipino," the former cabinet member stressed.
A key House official pushing for the network's 25-year franchise proposed that alleged violations of the legislative franchise of ABS-CBN, which may include infractions to the 1987 Constitution, should be best left for the courts and quasi-judicial bodies to decide.
"We are here in Congress doing our investigation in aid of legislation, but we are not here to determine the guilt or innocence of anybody," Deputy Speaker Aurelio Gonzales Jr. said, as he asked if the TV giant had pending cases in courts.
"This is an avowed respect to the rule of law. It is just fair that we accord ABS-CBN the presumption of innocence it fully deserves while our courts have not yet reached any final verdict on these matters," the Pampanga congressman emphasized.