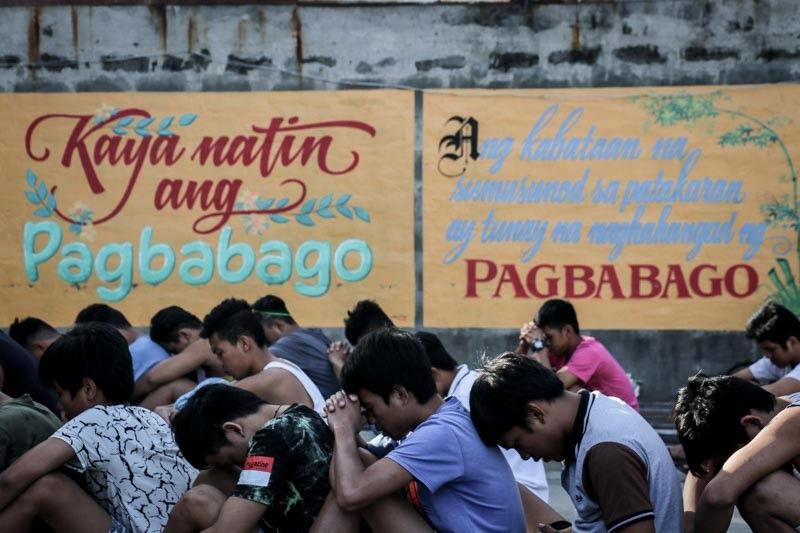 Children in Bahay Pag-Asa say a short prayer while in line before they start with their daily activities. The social workers working and guiding these children urge the government to strengthen intervention and diversion programs, adding that sending young offenders to Bahay Pag-Asa centers should be the last option.
Philstar.com/Efigenio Toledo IV
WATCH: Bahay Pag-Asa should be last option, social worker says
MANILA, Philippines — The government should strengthen intervention and diversion programs for children, a social worker at a Bahay Pag-Asa in Metro Manila said.
She said these program can help children at risk and children in conflict with the law stay out of trouble.
Maria Lourdes Gardoce, head of the Bahay Pag-Asa in Valenzuela City, told Philstar.com that sending children to community rehabilitation centers should always be the last option and that community intervention and diversion should be the priority.
"Children at risk are usually street children and out-of-school youth who lack support from their family. We should strengthen preventive measures in terms of providing intervention," she added.
Under the Juvenile Justice and Welfare Act, intervention programs include the promotion of social justice and equal opportunity and measures to assist children at risk, avoid unnecessary contact with the formal justice system and prevent re-offending.
Diversion programs for children in conflict with the law can include a written apology, restitution of property, counseling of child and family, payment of fine, proceedings and institutional care.
Institutional care can mean being sent to a Bahay Pag-Asa, but Gardoce said alternatives like foster care are preferred since these can offer a more home-like environment.