Complaint filed vs Mocha, blogger friend over 'sign language' video
September 20, 2018 | 10:04am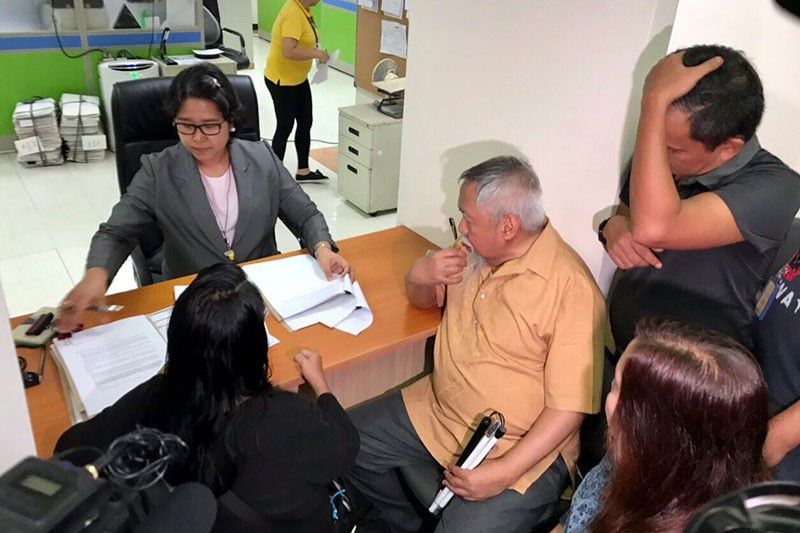 MANILA, Philippines — The Philippine Federation of the Deaf filed a complaint against Presidential Communications Assistant Secretary and a blogger before the Office of the Ombudsman on Thursday over a video deemed disrespectful of the deaf community.
The complaint accuses the two of violating the amended Magna Carta for Disabled Persons, the Code of Conduct and Ethical Standards for Public Officials and Employees, and Cybercrime Prevention Act.
Blogger Drew Olivar is not in government.
PFD said Uson and Olivar "[made] fun" and "[killed] the dignity" of the deaf community.
The video posted on Uson's Facebook, since deleted, featured Olivar mimicking sign language and making sounds in an apparent imitation of hearing- and speech-impaired people.
Uson could be heard laughing off camera before remarking: "Para kang unggoy dyan (You're like a monkey there."
'Insult to deaf community and PWDs'
It outraged persons with disabilities for mocking the official language and the official mode of communication used by deaf individuals.
Complainant Carolyn Dagani, president of PFD, said the video of Uson and Olivar "is an insult to the entire deaf community and to all persons with disabilities."
Dagani joined other advocates of an inclusive society in calling for Uson's resignation.
PDF also filed a complaint before the Commission on Human Rights. The agency's National Capital Region Office is already looking into the case, it said Wednesday.
Code of Conduct for Public Officials, Magna Carta for PWDs
Uson, a government official, "shall not discriminate against anyone, especially the poor and the underprivileged," according to the Code of Conduct for Public Officials and Employees.
Republic Act 9442, meanwhile, prohibits ridicule, both verbal and non-verbal, against PWDs, which can intimidate them or make them lose their self esteem.
Uson and Olivar have issued online apologies over the video.
The duo earlier drew flak or the "pepederalismo" video, which critics and even allies of the president said maligned the cause of federalism.
'Fake news' complaints
Uson is also facing an administrative complaint before the Ombudsman as members of Akbayan Youth accused her of spreading "fake news."
In September 2017, Sen. Antonio Trillanes IV filed criminal and administrative charges against Uson for alleging he has secret bank accounts.
The Trillanes complaints were spurred by Uson's posting in her Facebook account an allegation on Davao Breaking News – a Facebook page run by freelancer Ben Tesiorna – on the senator's purported offshore bank accounts. The post also included several computer-printed documents supposedly pertaining to bank details and transactions.
The allegations were never substantiated and President Rodrigo Duterte later admitted that he had "invented" at least one of the supposed bank account numbers mentioned. — with reports from The STAR/Elizabeth Marcelo