CHR: Video mocking sign language attacks deaf people
September 19, 2018 | 4:22pm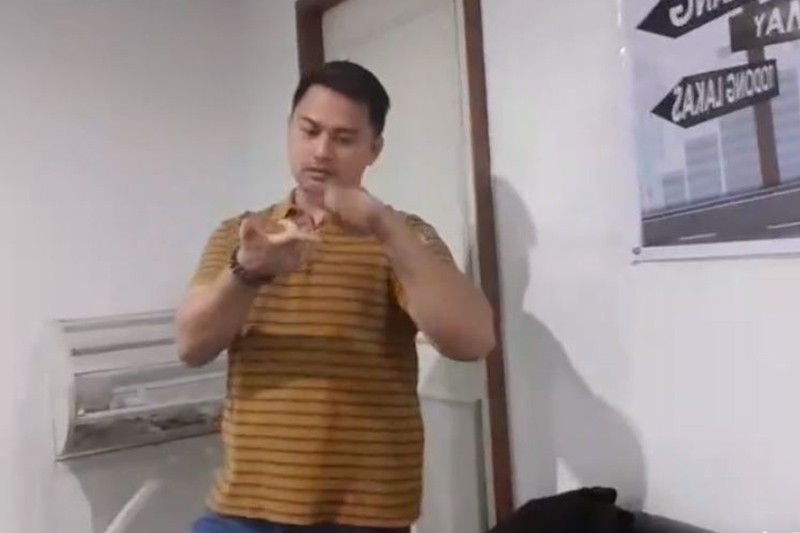 MANILA, Philippines — The Commission on Human Rights on Wednesday called a video of Presidential Communications Assistant Secretary Mocha Uson and her blogger friend using sign language as a joke "utterly appalling and unacceptable."
In a statement, the CHR said it is inappropriate for Uson and blogger Drew Olivar to make fun of the sign language used by individuals with hearing and speech impairments.
In a now-deleted video posted on Uson's Facebook page, Olivar did a supposedly comical version of sign language. The communications assistant secretary could be heard laughing off camera.
CHR called the actions of the duo "degrading, derogatory and further perpetuates discrimination of the vulnerable deaf people."
"Making a mockery of this right is an attack on their dignity and makes them even more vulnerable in our society where only a few understand their mode of communication," it said.
Code of Conduct for Public Officials and Employees
The commission, moreover, reminded Uson that under the Code of Conduct for Public Officials and Employees, government officials and employees "shall not discriminate against anyone, especially the poor and the underprivileged."
"Government officials should be the first in promoting and protecting the rights of persons with disabilities, not the violator of their rights. It needs to be underscored that public officials must adhere to the highest standards of conduct especially when it comes to the vulnerable sectors of society," CHR said.
Republic Act 9442 prohibits ridicule, both verbal and non-verbal, against PWDs, which can intimidate them or make them lose their self esteem.
Uson and Olivar have issued online apologies over the video.
"We welcome the public apology the duo recently issued. However, for an apology to be genuine, it must be coupled with a full sense of accountability, concrete actions to rectify the wrong done and future actions should manifest efforts to protect and promote the welfare and dignity of the PWDs," CHR said.