Benilde wants Mocha, blogger friend sanctioned for offensive video
September 19, 2018 | 3:24pm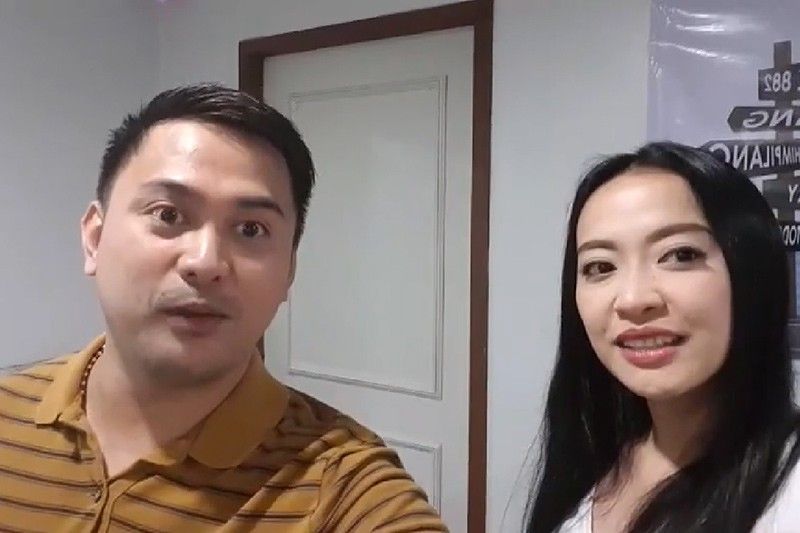 MANILA, Philippines — Presidential Communications Assistant Secretary Mocha Uson and her blogger friend should be penalized for a video disrespectful of persons with speech and hearing impairments, the De La Salle-College of Saint Benilde said.
In a statement, DLS-CSB urged the government to take action on the video posted on Uson's Facebook page where Drew Olivar, who is not a government employee, imitated a deaf and speech-impaired person and did a supposedly comical version of sign language.
Uson could be heard laughing off camera, quipping: "Para kang unggoy dyan. (You're like a monkey there.)"
RELATED: Why imitating sign language as a joke is wrong and unfunny
The college, which has a School of Deaf Education and Applied Studies, said Uson's and Olivar's actions are "very offensive and disrespectful to the Filipino Deaf Community."
It also said the video is a clear violation of the Magna Carta for Persons with Disability, which prohibits ridicule, both verbal and non-verbal, of persons with disabilities, which can intimidate them or make them lose their self-esteem.
"The mimicry of sign language and of the Deaf's voice, as well as the statements of incitement and insult from a government official and a blogger, are definitely against the Deaf, their culture and language," the statement signed by Br. Dennis Magbanua, president of DLS-CSB read.
RELATED: Mocha, co-host reap criticism for 'federalism' video
The school also pointed out that Uson is a government official and she is expected to adhere to high standards of ethics in public services, as stated in Code of Conduct and Ethical Standards for Public Officials and Employees.
Olivar on Monday posted an apology on his Facebook page. He said he was humbling himself and admitting he was wrong.
"I'm sorry, I'm sorry, I'm sorry po. Patawarin niyo po ako sa pagiging insensitive ko, sa pagiging childish ko (Forgive me for being insensitive and childish)," Olivar said in a Facebook post.
Uson shared her friend's video on her Facebook account, with a caption, "Sorry po."
PCOO's 'gentle reminder'
The Presidential Communications Operations Office in August issued a memorandum to all officials and staff, which presumably includes Uson, "be mindful of the content you post or share on your personal social media accounts, as well as other publications and press releases your office may publish."
The memo also cited the Code of Conduct and Ethical Standards for Public Officials and Employees, which requires those in government service to perform and discharge their duties with the highest degree of excellence, professionalism, intelligence and skill."
"We urge this government to consider the removal of [Assistant Secretary] Uson. We call on the radio station DWIZ to enforce values of truth, respect and decency in broadcasting not just from their program hosts but from their guests as well," DLS-CSB also said. The two have a show on DWIZ.
The Palace has preferred to keep its hands off of the issue, saying it is leaving it up to Presidential Communications Secretary Martin Andanar, Uson's nominal boss, to deal with the matter.
Andanar earlier said that he cannot discipline Uson since she is a presidential appointee.
Presidential spokesperson Harry Roque also pointed out that President Rodrigo Duterte has a "high tolerance" for freedom of expression.