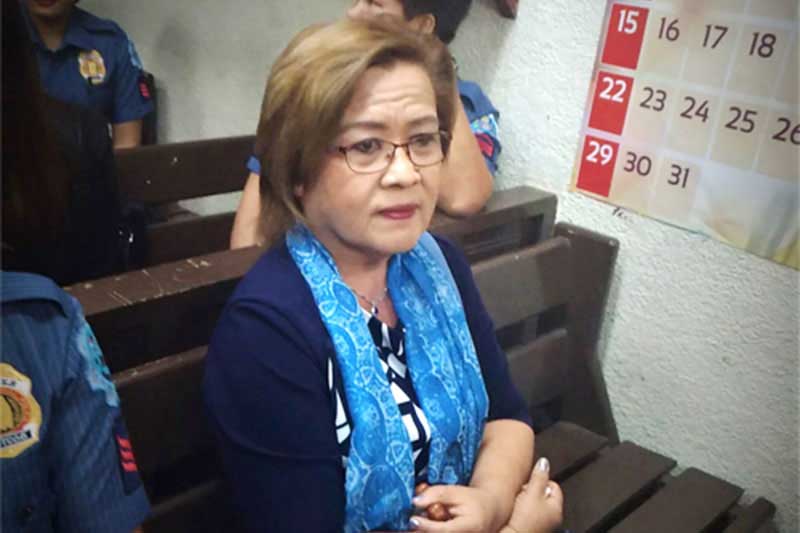 Leila de Lima had requested for a one-day medical furlough to undergo a CT scan following a liver mass detected in her February 15 check-up. File
De Lima medical results show benign liver tumor
MANILA, Philippines — The CT scan results of Sen. Leila de Lima showed that the detected liver mass from her February check-up was not malignant.
This result means that the detained senator would not have to undergo an operation.
"I thank God for this blessing, and my family, friends and supporters for their prayers and concern. I thank Fr. Robert Reyes for joining us at the Philippine Heart Center. As I said, there is nothing to worry about," De Lima said in a statement released Wednesday.
A few days ago, the court granted the senator a one-day furlough for a medical check-up.
Despite being detained, De Lima maintained that she would perform her duties as a senator while facing "fake charges" thrown against her by the Duterte administration.
"I would never pretend to be sick just to be released, and especially, to get out. Do not feel sorry for me. Have fun with the people," she said.
The acquittal of drug suspects Peter Lim, Kerwin Espinosa and Peter Co strengthens her argument that she is innocent and that the so-called war on drugs is "fake and a failure."
"I will continue to fight, not only for my release, but to liberate the people from the lies, deception and abuse of this regime. I will stand for truth, justice and the welfare of our citizens," the senator said.
De Lima has been detained at the PNP Custodial Center for more than a year now due to drug charges filed against her.
The senator had denied the charges and insisted that she is a victim of political persecution under the Duterte administration.