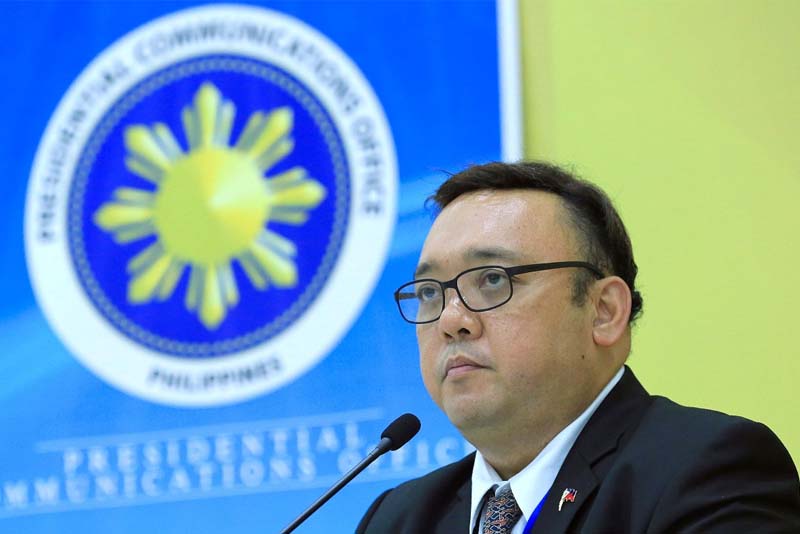 Presidential spokesman Harry Roque said communist insurgents were "notorious" for conducting "treacherous" attacks even if there was a suspension of military operations (SOMO). PPD/Albert Alcain, File
'Christmas SOMO with Reds possible'
(The Philippine Star) - December 17, 2017 - 4:00pm
MANILA, Philippines — While the government is not suspending military offensives against communist guerrillas during the holidays, it is not closing its doors to a holiday truce, Malacañang said yesterday.
Presidential spokesman Harry Roque said communist insurgents were "notorious" for conducting "treacherous" attacks even if there was a suspension of military operations (SOMO).
"We do not discount possibilities that there may be circumstances that may arise for government to reconsider its present position," Roque said.
On the other hand, the communist New People's Army (NPA) would rather face death fighting rather than surrender.
The NPA message was relayed through a press statement dated Dec. 15 and signed by National Democratic Front (NDF)-Mindanao spokesman Joaquin Jacinto amid the government's warning to the rebels to surrender or die.
The statement said the extension of martial law in Mindanao paved the way for a dictatorship by President Duterte.
"With the backing of super majority allies, barking dogs of Duterte in Congress, he secured himself and the (Armed Forces of the Philippines/Philippine National Police) absolute control over the economic, political and even the cultural life of the people in Mindanao," it said.
"Duterte's AFP and PNP, through their brutal operations controlled economic activities (such as farming) of the masses, especially those which they suspect supporting the revolutionary movement," it added.
Duterte, the military and the police, according to NDF-Mindanao, can impose upon local government units to redirect resources to buttress their unjust war and attacks against the people.
"The AFP/PNP even threatened to deprive media people of their right to cover activities of the (Communist Party of the Philippines) and the NPA such as their anniversary celebration, an act which disregards the media's independence and the freedom of the press," it said.
With the extension of martial law, the people of Mindanao can only expect the escalation of Duterte's and the AFP's brutal, anti-people all-out war against the revolutionary movement and the peasant and lumad masses, the organization said.
"The extended and more inclusive martial law will further give license to the AFP to employ indiscriminate airstrikes using jet fighters, attack helicopters and armed drones, shelling with newly bought 155mm howitzer cannons and direct brutal attacks by regular AFP troops and their paramilitary goons — all aimed against civilian communities in the countryside, towns and cities," the statement said.
In a related development, four more NPA members, one of them a woman, surrendered to the military on Saturday.
Philippine Army's 6th Infantry Division public affairs officer Captain Arvin Encinas, said Ariel Biluwal, 29; Oting Ginta, 21; Michael Malik, 23 and the Jane Gintangan, 19, yielded to the 1st Mechanized Battalion in Ampatuan, Maguindanao.
– Ben Serrano, Alexis Romero, John Unson