3 Stray Kids members get into minor car accident, cancel upcoming activities
September 21, 2023 | 3:06pm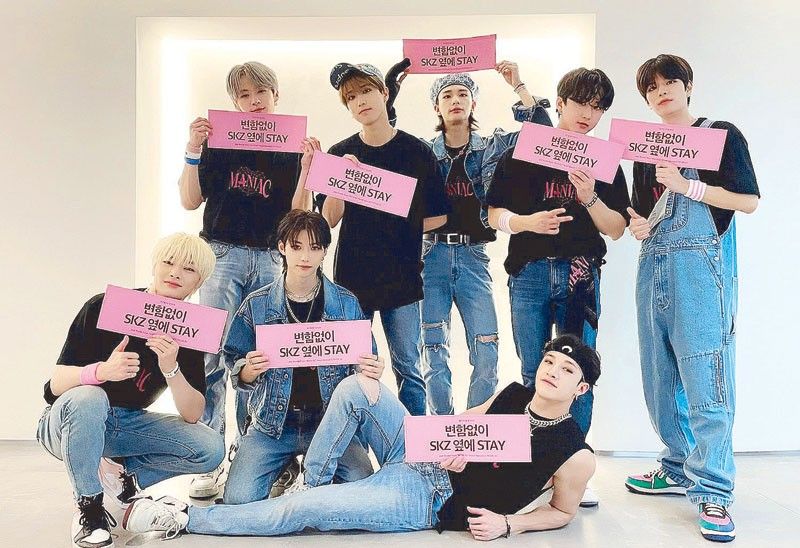 MANILA, Philippines — K-pop boy band Stray Kids members Lee Know, Hyunjin, and Seungmin have canceled some of their upcoming activities after figuring in a minor car accident.
The group's JYP Entertainment (JYPE) confirmed in a statement that the three members were involved in a minor collision last September 20 while returning to their dorms in a van.
The three members and accompanying staff immediately went to hospital for a thorough medical examination. No one was seriously injured but Lee Know, Hyunjin, and Seungmin sustained mild muscle pain and bruises.
As a result, medical professionals advised the three to "receive conservative treatment for the time being," hence the cancellation of several activities.
Lee Know and Hyunjin will no longer be attending the ongoing 2023 Milan Fashion Week (Spring/Summer) and Seungmin will not be conducting a YouTube Live of his 23rd birthday on September 22.
Related: ITZY, Stray Kids, The Boyz returning to the Philippines for 2023 Asia Artist Awards
Also Bang Chan, Changbin, and Han will be performing at the 2023 Global Citizen Festival — a free ticketed event calling on world leaders to address global issues — in New York on September 23 as the trio 3RACHA instead of the entire Stray Kids.
Other names on the Global Citizen Festival setlist are the Red Hot Chili Peppers, BTS member Jungkook, Anitta, Sofia Carson, Lauryn Hill, Conan Gray, and D-Nice. Megan Thee Stallion pulled out of the event due to "unforeseen scheduling conflicts."
"We apologize for causing fans to worry with such sudden news. JYPE will place the artists' health as the highest priority and will provide everything we can to support their recovery," JYPE's statement ended.
Should Lee Know, Hyunjin, and Seungmin recover in time, Stray Kids will be able to push through with its two-night "Unveil 13" concert in Seoul next month.
Stray Kids is also one of the many artists attending the 2023 Asia Artist Awards in the Philippines this December, having just visited the country last March for its "MANIAC" world tour.
RELATED: WATCH: BTS' Suga, Stray Kids, Twice's Jeongyeon attend Seoul's Samsung Unpacked