'The Glory' starring Song Hye Kyo is now 7th most popular non-English Netflix show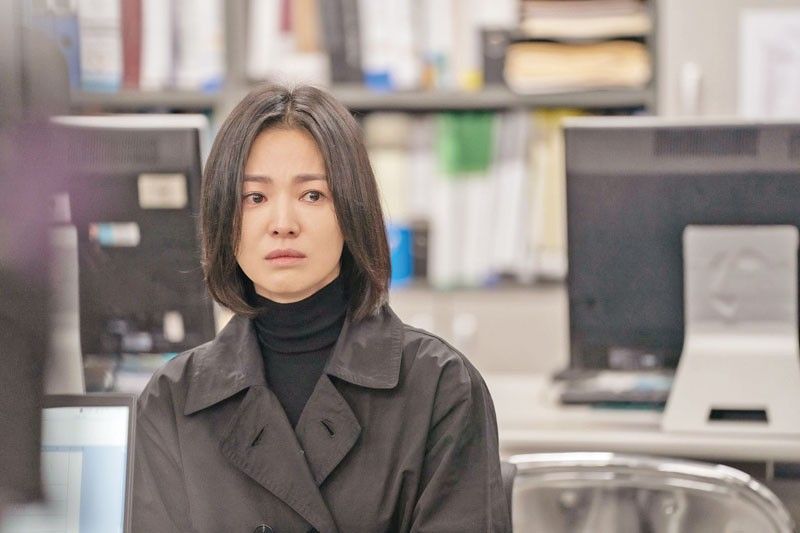 MANILA, Philippines — The Korean revenge thriller series on Netflix "The Glory" starring Song Hye Kyo has risen to be the seventh most-watched non-English show on the streaming platform.
"The Glory" follows homeroom teacher Moon Dong-eun, played by Hye Kyo, who seeks revenge on the bullies who tormented her back in their high school days.
Following the release of its debut season's second part last March 10, "The Glory" has accumulated 380 million hours viewed within its first 28 days.
In the last week alone, "The Glory" scored 123.59 million hours viewed to remain as the most-viewed non-English show globally on Netflix, over six times more than the second-placed "Wrong Side of the Tracks" Season 2 from Spain.
Related: 'The Glory' director apologizes for alleged bullying incident in the Philippines
The series is #1 in more than 40 countries including the Philippines, South Korea, Malaysia, Japan, Hong Kong, Indonesia, Singapore, Taiwan, Saudi Arabia, Brazil, Mexico, New Zealand, and Poland (the only European country it topped).
In the Philippines, "The Glory" has remained in the local Top 10 series list for 11 weeks; its streak being broken by the week of February 27 to March 5, a week before Part 2 dropped.
Meanwhile, "Wednesday" is still on the global English series chart for 16th consecutive week, while new Oscar winners "All Quiet on the Western Front" from Germany" and "RRR" from India are on the most popular non-English films for the 17th and 18th consecutive week, respectively.
The overall most-watched non-English series on Netflix remains to be "Squid Game" at 1.65 billion hours viewed within its first 28 days, followed by the last three seasons of "Money Heist."
Sandwiched in between Seasons 4 and 3 of "Money Heist" at the #4 all-time list is Korea's zombie show "All of Us Are Dead."
RELATED: Song Hye Kyo breaks silence about nudity in 'The Glory'