The best of Olivia Newton-John
August 16, 2022 | 12:00am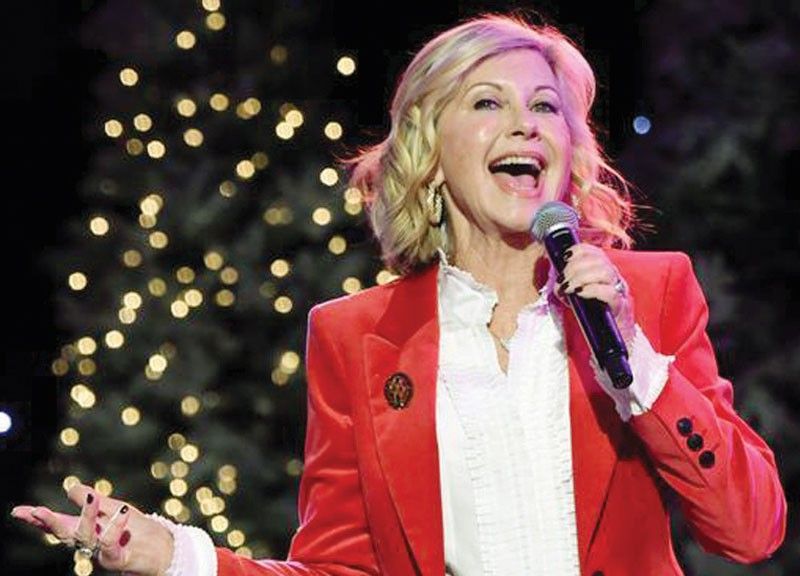 It took Pinoys a while to warm up to Olivia Newton-John. The singer from Australia looked too sweet, a bright-eyed wholesome Barbie Doll at a time when girls singers were strong belters, Barbra Streisand, Linda Rondstadt or enigmatic rockers, Debby Harry and Annie Lennox.
Besides, she was too country for us. While we love country love ballads, Crazy, Lady, And I Love You So, Help Me Make It Through the Night, we tended to stay away from something like ONJ's Banks of the Ohio and its murder tale, which should have gone to Loretta Lynn or Heart.
Olivia Newton-John though proved too lovable to ignore. We did warm up to her and after that her songs became staples in easy listening radio stations, talent shows, in television programs and the even the movies. I think I saw Maricel Soriano singing Summer Nights with William Martinez. And when Streisand or the then fast-rising Celine Dion proved hard to reach, ONJ was a lovely, comfortable alternate for girl singers.
Here now is a list of the songs that endeared Olivia Newton John to her many Filipino fans and for which she will always be remembered.
Hopelessly Devoted to You. The Academy Award nominated song was expressly composed by Australian composer and producer John Farrar for the movie Grease. The film is one of the most loved and most successful screen musicals of all time. The success of the single prompted producers to later include it in the stage version of the musical. Part-pop, part-country, sweet power singing at its best.
You're the One that I Want, a duet with John Travolta and another new song, composed by Farrar for Grease. It is considered one of the greatest duets of all time and has since then also made it to Grease on stage. This is where ONJ leaves her Sandra Dee Sandy image behind in the movie.
Summer Nights, another duet with Travolta from the soundtrack of Grease. I say with all honesty that almost every girl growing up in the '80s found reasons to sing the song in performances, with friends or even alone. Check out the cleverly written lyrics about what boys and what girls are looking for in relationships during the early '60s.
Suddenly, a duet with Cliff Richard that was used in the soundtrack of the musical Xanadu. The film has since then become iconic for being a flop despite the presence of the great Gene Kelly and ONJ fresh out of Grease, but the songs are fabulous. This is one of my favorites. They also recorded a beautiful version of Let It be Me.
Physical, a song about getting horizontally physical but which Olivia Newton-John turned into an aerobics session. Now, Jane Fonda popularized workouts and workout wear but it was ONJ who took those out of the gym into the streets. Somewhere in our lifetimes, we did wear leg-warmers, rubber shoes, headbands, etc., everywhere.
I Honestly Love You from the album If You Love Me Let Me Know, was Olivia Newton-John's first No. 1 seller. Originally intended for her country market, the ballad about star-crossed lovers meeting for the last time, transcended its beginnings to become a worldwide pop hit in 1974.
Have You Never Been Mellow, a year later and ONJ is treated to another No. 1 seller which was again composed by John Farrar, who, by the way, was a member of the '60s band, the Shadows. A light, upbeat pop tune, Olivia delivered its simple message about chilling out, or as they used to say at that time, stopping to smell the roses, with sincerity.
Xanadu and Magic are two songs from the movie Xanadu where ONJ played a goddess from where else but mythical Xanadu. The critics did not like the picture. Neither did the movie goers. But no matter, she got to sing these soaring masterpieces with the Electric Light Orchestra in the soundtrack and this is where I think her vocals are at its most beautiful.
Olivia Newton-John died last Aug. 8 in her ranch in California. She was 73 years old. She was a singer and songwriter, a children and animal rights advocate. She also worked tirelessly for the benefit of cancer research.