Young talents take over the hit charts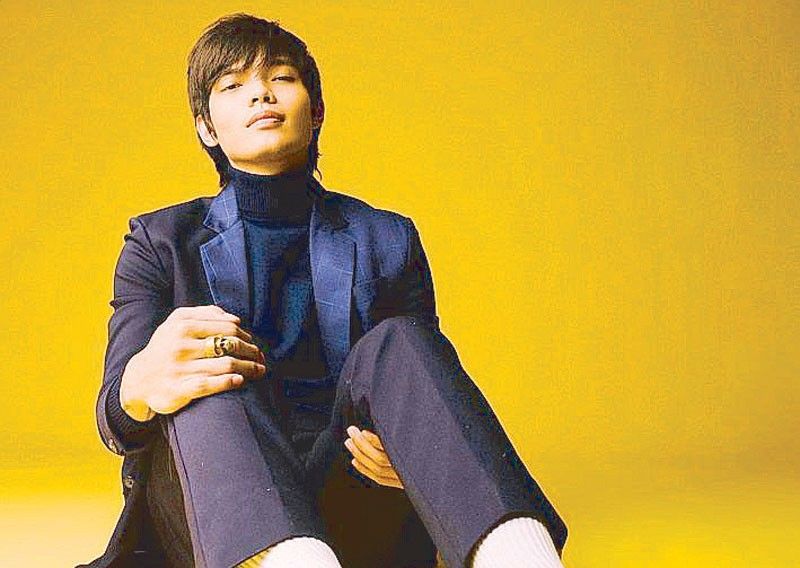 2022 is on its halfway mark. We have gone through the first 181 days of the year. I hope they were filled with happy memories. And when it comes to memories, nothing brings them back with all the joys, the thrills, all the glories and sadly, also all the tears, better than the old songs.
I like it very much when the year comes to the end of June. That is the time when I take a look at the hit charts to see the names of the artists and the songs that made their mark. More or less, they will also be on top until December and theirs will be the sounds by which we will remember the year that passed.
Based on the latest Billboard Global Philippine Chart on what music is selling in the Philippines these days, I am happy to say that 2022 is shaping up quite nicely.
For one, there seems to be a waning of our gaya-gaya syndrome. The K-pop boy band, girl band releases are not as prevalent. I know there are still a lot of them around, both local and foreign but only a few groups continue to create hits, the rest are not selling as well as expected. Hence, they are not in the hit lists. That is despite all the money spent on them.
Also on the decline is hip-hop. This remains massive in the U.S. of A. with major products from Drake, Kendrick Lamar, Doja Cat and Kanye West or whatever he is called these days, all selling big. This is not so hereabouts. Wanted, new exciting stuff from Gloc-9, Abra and those guys of X-Battalion.
I like the way the Harana boys have taken over the hit charts. Rooted in R&B but lighter, this type of sound maybe Western in structure but has a very Filipino sensibility. It comes across initially as a new invention but the Tagalog lyrics, the plaintive singing, the romantic themes all hark back to our native kundiman. And isn't it great that we have a slew of young talents keeping this sound on top.
Heartthrob Arthur Nery, who was discovered in Cagayan de Oro only three years ago, just sold out his first major concert at the New Frontier on July 2. The singer-songwriter is known for hits like Isa Lang, Pagsamo, Higa and the acclaimed album, Letters Never Sent.
Only 20 years old, Zack Tabudlo was discovered as a contestant in The Voice Kids where he was mentored by Bamboo. Zack did not win the contest but he spent the past years honing his singing and songwriting skills. By the time he returned to performing, he was ready for the top with songs like Binibini, Asan Ka Na Ba?, Pano, Habang Buhay and others.
Adie also did not win the OC Records online talent search for a group that he joined. But he got a better prize, a recording contract as a soloist. Adie has since then made hits like Paraluman, Tahanan and Luha. Only 20 years old, he is now also a fashion influencer and is part of H&M's music campaign.
Then, there is the group Nobita, which is one of the most consistent hitmakers of the moment. Do not let the rock band tag fool you. Nobita is fully steeped in the harana sound. Hit releases are Ikaw Lang, Vie, Di Na Mag-iisa and The Search is Over. Members are Jaeson Felismino, Sam Aquino, Mark Quintero, Lester Monegas and Richmond Bancolita.
And now, here is the latest Billboard Global Philippines chart.
Angel Baby by Troye Sivan; Muli by Ace Banzuelo; Sun and Moon by Anees; Isa Lang by Arthur Nery; Until I Found You by Stephen Sanchez; As It Was by Harry Styles; Kagome by Lo Ki; Pagsamo by Arthur Nery; Paraluman by Adie; Ikaw Lang by Nobita; Pano by Zack Tabudlo; About Damn Time by Lizzo; Ghost by Justin Bieber.
Habang Buhay by Zack Tabudlo; Line without a Hook by Ricky Montgomery; Asan Ka Na Ba by Zack Tabudlo; ZOOM by Jessi; NVMD by Denis Julia; All Too Well by Taylor Swift (The Taylor Version); Tahanan by Adie; Every Summertime by NIKI; Hot by SEVENTEEN; Unang Sayaw by Nobita; Binibini by Zack Tabudlo; and Dandelions by Ruth B.