Legendary film composer John Williams may retire after 'Indiana Jones 5'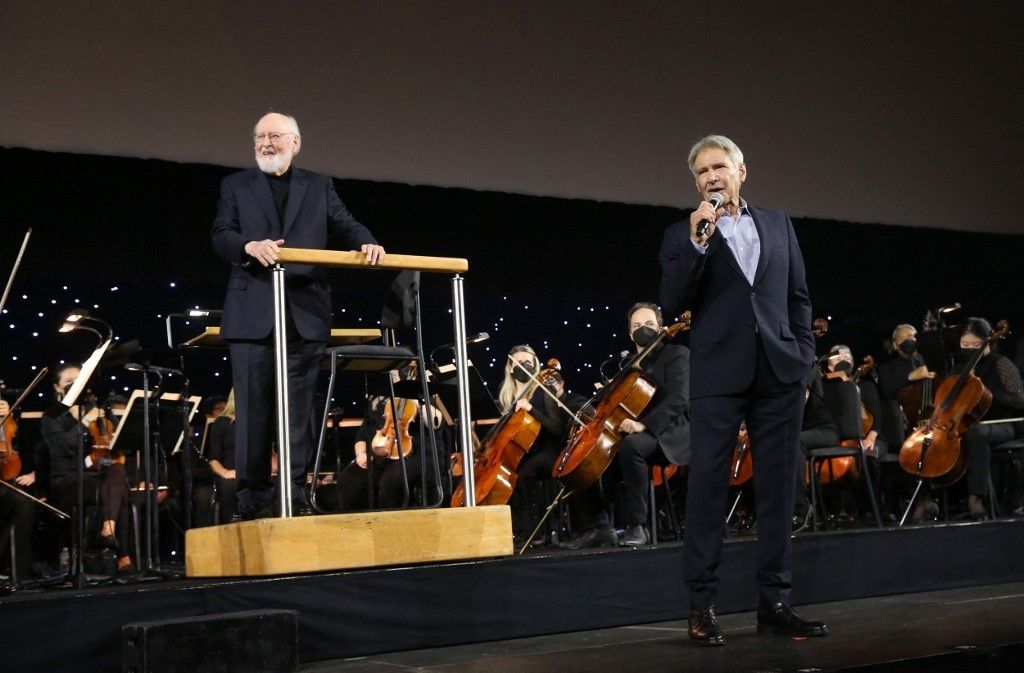 MANILA, Philippines — Film composer John Williams, famous for creating iconic themes of films like "Star Wars," "Harry Potter" and "Superman," is considering retirement from scoring after he wraps up work on a fifth "Indiana Jones" movie.
The 90-year-old John told the Associated Press that "Indiana Jones 5" could be his last film after hearing that actor Harrison Ford might be hanging up his acting chops upon its release.
"At the moment I'm working on 'Indiana Jones 5,' which Harrison Ford — who's quite a bit younger than I am — I think has announced will be his last film," John said. "So, I thought: If Harrison can do it, then perhaps I can, also."
John touched upon the many months it takes to scoring blockbuster films, which he's done numerous times in his career, and considers such a long commitment.
He, however, is not "categorically eliminating any activity" in music as he wants to continue performing at concerts and making music of his own.
"[Music] has given me the ability to breathe, the ability to live and understand that there's more to corporal life," John reflected. "Without being religious, which I'm not especially, there is a spiritual life, an artistic life, a realm that's above the mundanities of everyday realities."
He continued by saying how music raises a person's thinking to the level of poetry and how people can also reflect on how necessary music has been for humanity.
RELATED: 'Indiana Jones 5' announces release date
"I always like to speculate that music is older than language, that we were probably beating drums and blowing on reeds before we could speak. So it's an essential part of our humanity," ended John with the acknowledgement music has given him life.
A decorated career
John is considered to be the most recognizable film composer of all time, having been nominated 52 times for an Academy Award and winning five — all for the original scores of "Star Wars," "Jaws," "Schindler's List," "E.T. the Extra-Terrestrial" and "Fiddler on the Roof."
His three most recent Oscar nominations were from scoring the "Star Wars" sequel trilogy, placing him seven nods short of Walt Disney's record; John also returned to the "Star Wars" universe to be an orchestrator on the "Obi-Wan Kenobi" series.
He is a long-time collaborator of director Steven Spielberg which began in 1974's "The Sugarland Express" and continued on to other films like "Jurassic Park," "Close Encounters of the Third Kind," "Saving Private Ryan" and the upcoming "The Fabelmans."
Other film scores he was worked on include "Home Alone," "JFK," "Sabrina," "The Patriot" and "Memoirs of a Geisha."
He has also won 25 Grammy Awards from 72 nominations, received four Honorary Doctorates of Music, inducted into the American Classical Music Hall of Fame, received a Kennedy Center Honor, and given the Olympic Order by the International Olympic Committee.
Last 2021, John participated in his 19th concerto "Violin Concerto No. 2" with the Boston Symphony Orchestra and violinist Anne-Sophie Mutter.