George Nader in Zigzag
November 14, 2020 | 12:00am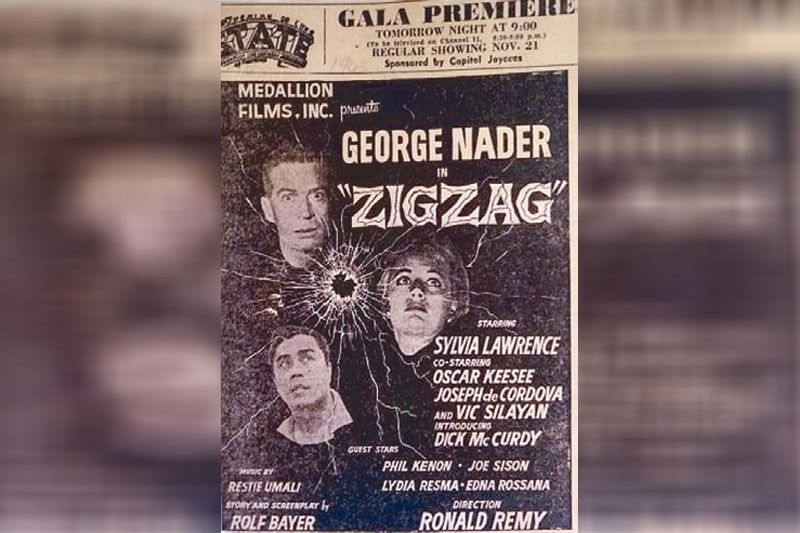 In 1963, George Nader came to the Philippines to shoot Zigzag, produced by Medallion Films, Inc. In Hollywood, it was billed The Hunter.
Zigzag was directed by Ronald Remy, himself a noted actor.
Financed by a Filipino businessman, Zigzag featured American and local actors, notably Sylvia Lawrence, Oscar Keese, Joseph de Cordova and Vic Silayan.
Wikipedia provided this biography of Nader, excerpts.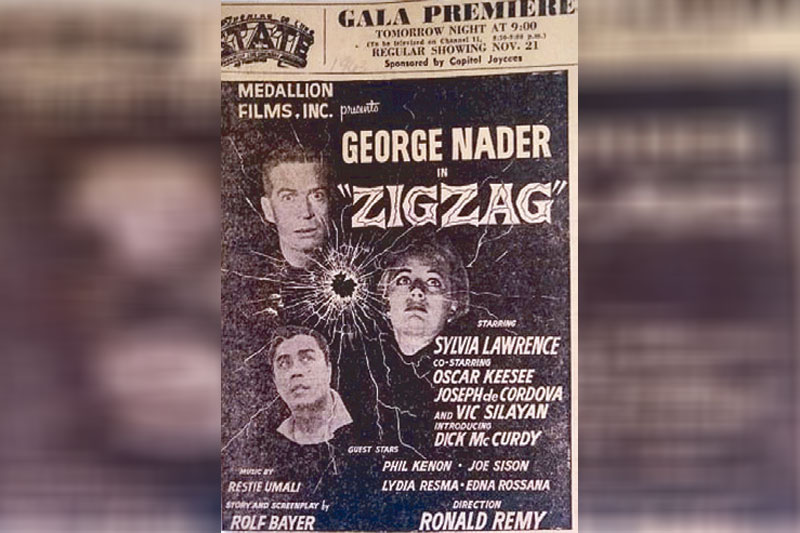 "George Nader (Oct. 19, 1921 – Feb. 4, 2002) was as American actor and writer. He appeared in a variety of films from 1950 through 1974, including Sins of Jezebel (1953), Congo Crossing (1956) and The Female Animal (1958). During this period, he also did episodic television and starred in several series, including NBC's The Man and the Challenge (1959-60). In the 1960s, he made several films in Germany, playing FBI agent Jerry Cotton. He is remembered for his first starring role, in the low-budget 3-D sci-fi film Robot Monster (1953), known as 'one of the worst films ever made.'
"Discreetly gay during his acting career, he and his life partner Mark Miller were among Rock Hudson's closest friends. After retiring from acting, he wrote Chrome (1978), a science-fiction novel dealing positively with a same-sex relationship." — RKC