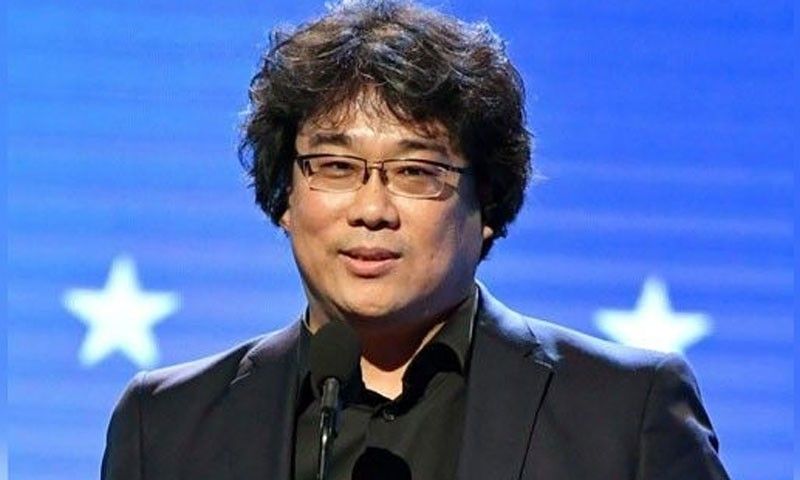 What Parasite's success means to Philippines film community
MANILA, Philippines — South Korean filmmaker Bong Joon Ho became Hollywood's man of the hour, with his Parasite making history as the first-ever non-English language film to win Best Picture at the Oscars.
He also won Best Director (the second filmmaker with Asian descent to win after Ang Lee for Brokeback Mountain and Life of Pi), Best Original Screenplay and Best International Feature Film at the 2020 Academy Awards.
These feats sent the online world into a frenzy. On Twitter, Parasite received more than 1.6 million tweets worldwide from the time nominees were announced on Jan. 13. "Bong Joon Ho" also became the most discussed celebrity on Twitter during the 2020 Oscars night, while Parasite being recognized as Best Picture was the most tweeted moment of the night.
The STAR asked some filmmakers if Parasite's success holds any meaning for the Philippine film community, and what the local industry can learn from Bong Joon Ho's big win.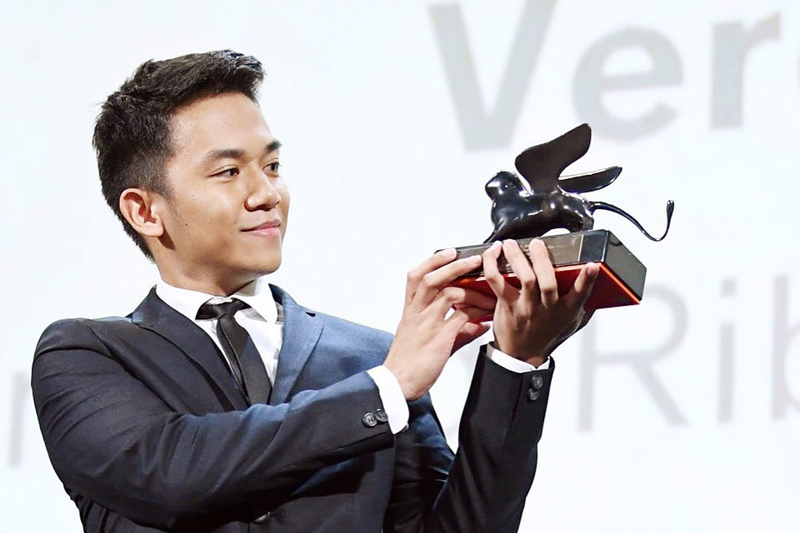 Raymund Ribay Gutierrez, director (Verdict):
"It's a quantum success and timing is a huge factor. The story is common but the storytelling clearly comes from Bong's own unique personality and sensibility. That's what made the film stand out. Aside from that, what we can do is chill and appreciate their moment — the success of Korean cinema.
"I think, (Parasite's) success is not the best theme (for a Filipino filmmaker) to get inspired. I think, this is a success to the Academy for acknowledging or giving their highest award to (someone) outside Hollywood because if you ask me, Asian cinema or world cinema has been always great even before Parasite... It's just pretty insane why the Academy did it only now."
Moira Lang, screenwriter and producer (Norte, Patay Na Si Hesus, Ang Pagdadalaga Ni Maximo Oliveros) :
"Parasite's win is also a win for international cinema and watching films with subtitles! It is also a reminder that local audience development is key to the growth of a national cinema, that local stories can resonate universally, and, as Bong Joon Ho quoted Martin Scorsese, the most personal is the most creative.
"Sa tingin ko hindi tsamba ang pagkapanalo ng Parasite. Matagal nang tinatrabaho at pinaghihirapan ng Korean entertainment industry na kilalanin at mahalin ng buong mundo ang output nila. Nakasuporta sa kanila nang malaki ang gobyerno nila. Maraming incentives, some enshrined in law, ang nakalaan sa local producers nila. To a certain extent, local output is protected from foreign-made productions. And it worked. Before they succeeded on the global stage, they conquered the loyalty and support of their own audience in South Korea.
"I can't speak for all Filipino filmmakers but I think it's safe to say that the dream is to reach the widest audience possible, locally and internationally. In other words, while getting an Oscar would be fantastic, it wouldn't be an end in itself but a means to breaking barriers of who can watch our film and where. The dream is to keep on making our dream movies come true."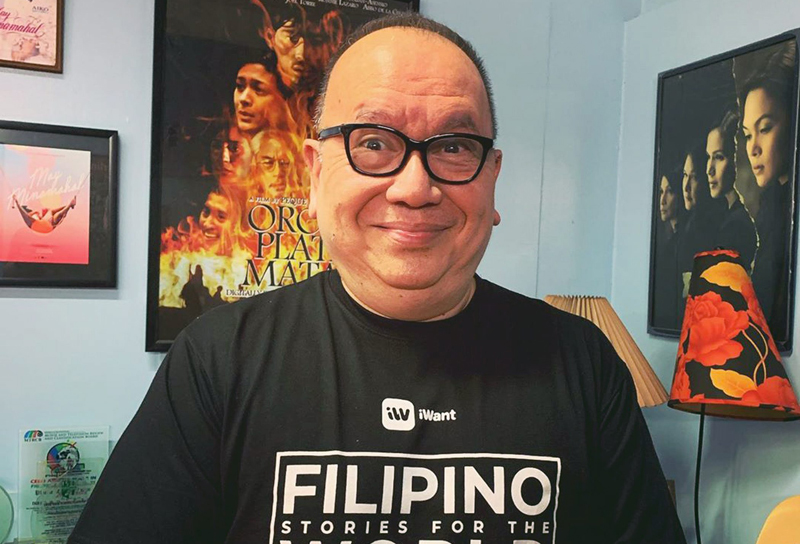 Joey Reyes, director/educator, Cinemalaya main competition chair and CineFilipino competition head:
"I was ecstatic that Bong Joon Ho did not only win the Best Original Screenplay but also took home the Best International Film trophy ... but more so the Oscar Best Director over the masters. Winning Best Picture sent us all in screams at the Film Program office since this heralded the recognition of a non-English film to be hailed as THE BEST of an international lot. Although Asians have won various Oscars, never has South Korea take home any trophy: this will hopefully open the gates to the power and variety of Asian films — superseding the burden of reading subtitles so that the international audiences may realize the wealth of cultures, mindsets and talents that exist half a planet away from the cradle of Hollywood. It was for me a historical moment ... a moment of history beautifully unfolding."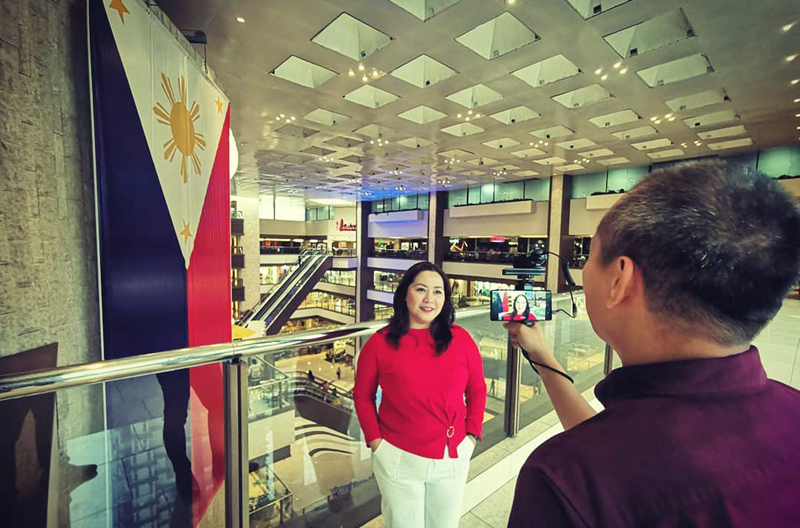 Baby Ruth Villarama, documentary film-maker and 2020 Academy Awards member:
"I am very happy for South Korea that finally after 20 years of consistent decision to push their national cinema, they have conquered the Oscars for their people. The world would just grow to be more curious about Korean culture and stories, and I know that becomes a gateway, too, for everyone to look at Asia in a new light.
"This historical feat of South Korea just gave many Asian filmmakers a little bit of aspiration to dream that maybe one day, a filmmaker from our lot can also represent our country to the Academy, but it also gave the reflective understading of the concrete limitations why we're still miles away to get there.
"I'd like to think that it's not what Filipino filmmakers can learn from Bong Joon Ho's success story alone, but what Filipino producers, big and small studios, government and private stakeholders can adapt from the South Korean success. It is interesting to note that South Korea deliberately learned and adapted the French film system and seriously studied Hollywood mainstream fare.
"Bong Joon Ho is no accident. He is a product of 20 years (maybe more) of consistent push and support. Like any good parenting, great Filipino filmmakers have always the potential of a good story, but would require a system that can nurture the local script to be global ready, demand and expect nothing but world-class visual outputs in admirable humility.
"I really believe our stories should not be limited to western arthouse connoisseurs alone or local mainstream films for Filipino audience only. It's really high time for decision makers to decide to give the audience something more lasting in their cultural memory. Countries like Taiwan, Singapore, Thailand and Indonesia are actively pushing it.
"The walls of cultural and religious censorships are also something decision makers should remove to support stories that both entertain and challenge the minds."