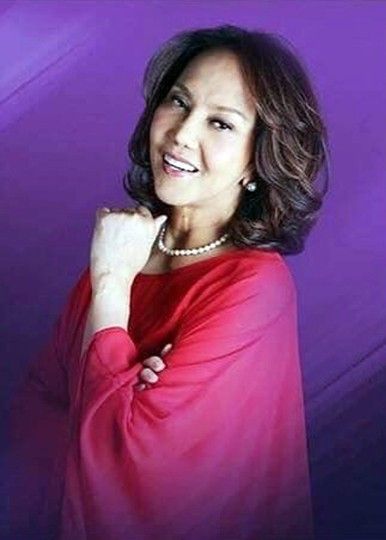 Ivy's Hanap Hanap and other singles
Ivy Violan has been singing professionally for 38 years. Many doubtless remember her from her days gracing the local nightclub row with the showband Sangkatutak. There was also the time when she turned solo and was winning song contests abroad as in the Asia Pacific Singing Contest with No Way To Treat a Heart in Hong Kong. And each time, it was the remarkable clarity of her vocals that carried her through every memorable performance.
Years have passed but Ivy has not stopped singing. She now divides her time between the Philippines and the US of A where she often holds concerts. And she sounds better than ever. In fact, she recently returned to the recording studio after several years, to do a new single that celebrates her long, successful career.
Arranged by Mon Faustino, the song is titled Hanap Hanap and it is Ivy's very own composition. It is a light acoustic ballad that is more laid-back than her usual style but which it turns out truly suits her naturally sweet vocals.
Hanap Hanap is now available on various digital platforms.
Meanwhile, music lovers who want to keep tabs on goings-on in the Pinoy music business nowadays may also want to check out the following new singles, also all available on line.
Di Dapat Pero Tapat is the latest extra hugot song from the hitmaking This Band. One of the most successful discoveries of the year, This Band is made up of the guys responsible for the No. 1 sellers with millions and millions of downloads and streams here and abroad, Kahit Ayaw Mo Na and Hindi Na Nga. Once again, that same combination of music and lyrics by Euwie Van Loria and Andrea Manzano's soulful vocals will surely take this lovelorn ballad about love that is true but should never be, where else, but to the top.
Remember Di Na Muli? That was the Itchyworms song composed by Jazz Nicolas and Wally Acolola, that Janine Tenoso took to No. 1 after it was used in the soundtrack of the movie Sid & Aya that stars Anne Curtis and Dingdong Dantes. The song is still selling great and there is a very interesting new version. This was performed for the Coke Studio series by the duo of Bea Lorenzo and Clara Benin and featuring those talented twins, Ben&Ben. It sounds incredible.
The perky tune is titled Keso De Bola but it is only a bit associated with the upcoming Christmas season. Written and performed by acoustic pop rock artist Jo.E, who by the way is pretty and female, the keso de bola of the title actually means Kaso Di Bola. It is also hugot but in a cute, sort of Christmasy way. At a time when there is an alarming dearth of new Christmas music from Pinoy composers, anything that smacks of the holidays, even if tongue in cheek is most welcome.
I do not know what it means but this band has a most interesting name, The Vowels They Orbit. They also have the sound to match, light pop-rock with hints of jazz and R&B. Then they have a way with simple but also attention-grabbing song titles as in Selos, Bumubulong and their latest single release, Kiliti. The members are Hannah de la Cruz on keyboards and guitars, Gene Santiago on lead guitar, Patch Javier on bass guitar and two very strong vocalists in Nikka Melchor who also plays guitars and Jeremy Sayas, who also plays drums.
Sarah Geronimo makes great movie soundtracks that sell big. Her most recent was the Miss Granny album which mixed Pinoy hits from the '60s era like Kiss Me, Kiss Me and Forbidden with a new composition like the award-winning theme song Isa Pang Araw. Now she's back with another memorable theme for her new film Unforgettable. The song is Ang Tangi Kong Pangarap, which you will be surprised to find out is a composition by ex-Rivermaya Rico Blanco.
If you have already had enough of these hugot tunes, then maybe you should give a listen instead to One Way by the group ALLMO$T. They came up with one of the most memed, most downloaded, most streamed and certainly most memorable songs of the year, Dalagang Pilipina. The group raps harder in One Way which also tackles a heavier theme.