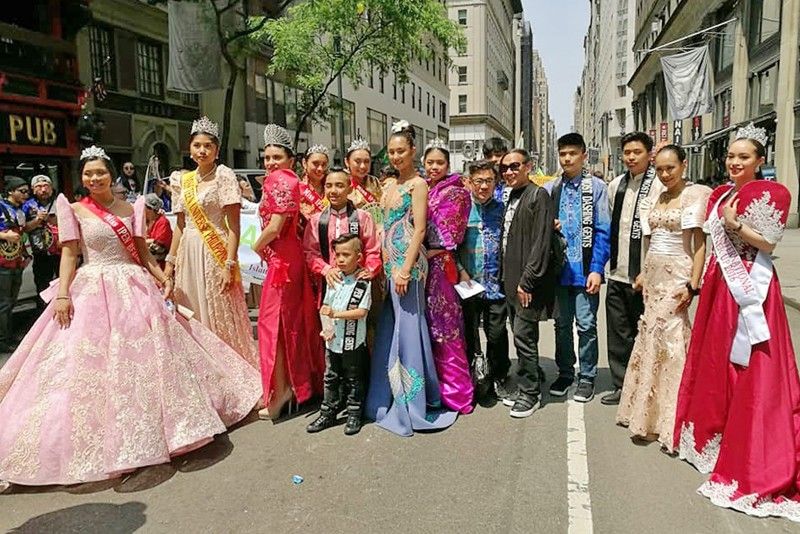 IPEN Beauties all the way from Canada
Photos by Felix Manuel
The Philippine Independence Day Parade in NYC
Felix Manuel
(The Philippine Star) - June 22, 2019 - 12:00am
MANILA, Philippines — The Philippine Independence Day Parade was successfully held with festivities, cultural shows and dances along New York's Madison Avenue last June 2.
The annual event, touted to be the world's largest Philippine Independence parade outside of the Philippines, was spearheaded by the Philippine Independence Day Committee, Inc. (PIDCI), with the cooperation of the Philippine Consulate General in New York.
This year, more than 120 Fil-Am groups and associations, some from neighboring countries, joined the parade and food fair which started before noon at 38th St. and lasted until late afternoon with concerts and cultural presentations at Madison Square Park.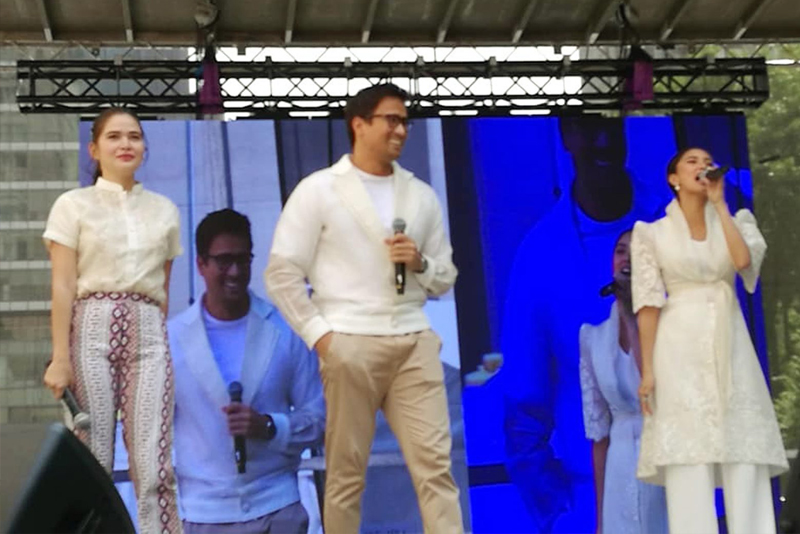 Bela Padilla, Sam Milby and Kim Chiu during the cultural show
The officers and staff of the Philippine Permanent Mission to the UN, Philippine Consulate General, and the Philippine Center joined the parade.
They performed a surprise street dance presentation which earned the applause of the crowd of Filipinos and Americans gathered to watch the parade.
Sam Milby, Bela Padilla and Kim Chiu were the stars present at the parade and the trio was overwhelmed by the outpouring of love from the crowd. They were joined by VST reunion and several local talents during the cultural presentation.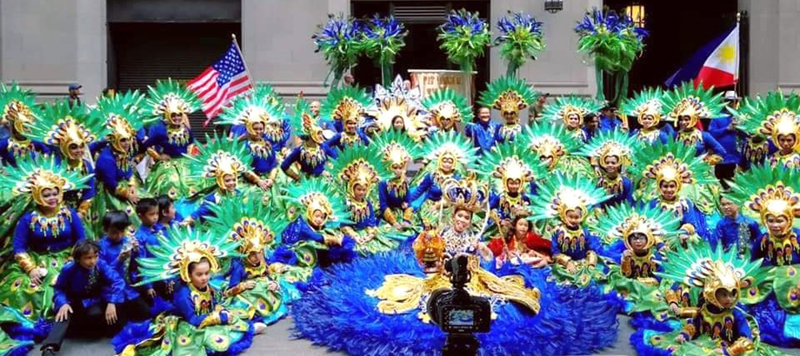 Cebuanos Engaging in Building Unity (C.E.B.U) is champion once again
New York Sen. Chuck Schumer and New York Congresswoman Carolyn Maloney joined the celebration while New York Gov. Andrew Cuomo sent a proclamation which was presented by his representative, Aries dela Cruz, to Ambassador Jose Manuel Romualdez and Consul General Claro Cristobal.
Before the parade, a flag-raising ceremony and thanksgiving Mass were held at the Philippine Center as part of the annual cultural tradition to mark the month-long Philippine Independence Day celebrations in the US northeast.
Big winner during the parade was the Cebuanos Engaging in Building Unity (C.E.B.U.) which did a Sinulog tribute.