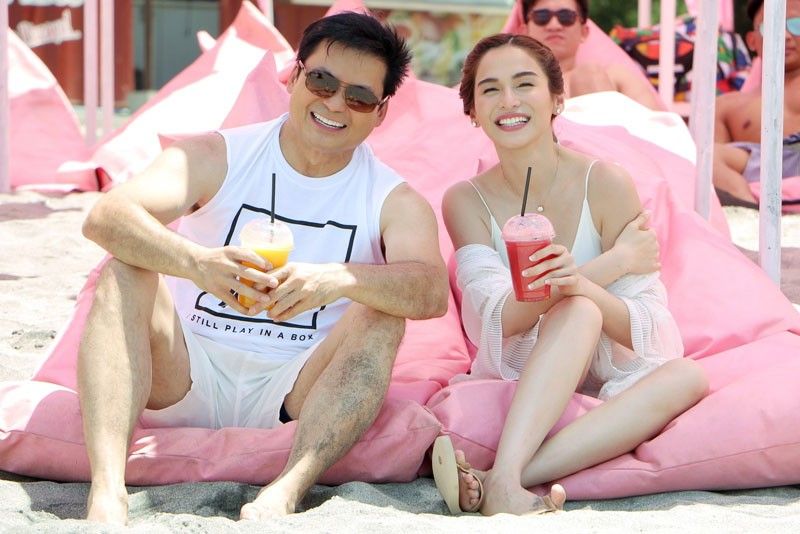 Love You Two stars Gabby Concepcion and Jennylyn Mercado
Summer is upon us, and so are the long breaks that come with it. By this time, your plans may already be in line and the flights are booked. But in case they're not, the lead stars of Bihag, Love You Two, Dahil Sa Pag-ibig, and The Better Woman — GMA's latest program offerings — shared some of their go-to summer activities that you can also try.
Max Collins: Try to see as many Philippine islands as you can. Most people I know haven't been to a lot of destinations in the country. Also try going to the hot air balloon festival. I've tried it, it was fun and I hope other people can try it as well.
Jason Abalos: Go to the beach, climb mountains and try new sports!
Sophie Albert: Picking trash or collecting plastics along the beaches. I think we should all try doing that because our beaches are so littered now so I hope we can all do our part.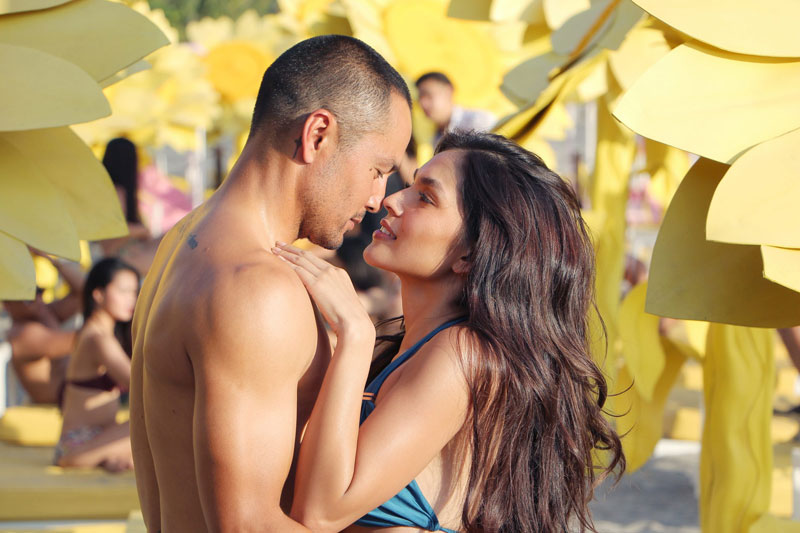 The Better Woman stars Derek Ramsay and Andrea Torres
Neil Ryan Sese: Going to the beach because it's a good place for family bonding and you can swim with the fish there. Mountain biking, it's a good exercise and one of the best ways to enjoy nature. Traveling out of the country because you learn a lot about the country you're in while enjoying what it has to offer.
Jennylyn Mercado: It's too hot to run these days. I've experienced doing triathlon in the summer and it will make you twice as tired so I wouldn't recommend it. They can try underwater activities instead like diving, free-diving and of course, swimming.
Gabby Concepcion: I'm preparing for fishing this summer at my beach house in Batangas. We are preparing the boat and kayak. Kung sino'ng gustong sumama, sama kayo. Enjoy tayo sa summer.
Shaira Diaz: Join at least one summer league in your village or barangay. That's what I do to stay active in sports. Enroll in a vocational course that will enhance your skills. Pick a course that is in line with your passion. Start a small business. Just in time for summer! Sell palamig like halo-halo, ice candy, sago't gulaman etc. for additional income. For sure, it'll be fun!
Pancho Magno: Go swimming or surfing. Try a new hobby like cooking or baking. Have a vacation with your family and have quality time with our loved ones.
Benjamin Alves: Scuba diving, hiking, sky diving would be nice also. Island-hopping, run a marathon, go to the beach for a while, bungee-jumping and road trip in a pickup or convertible.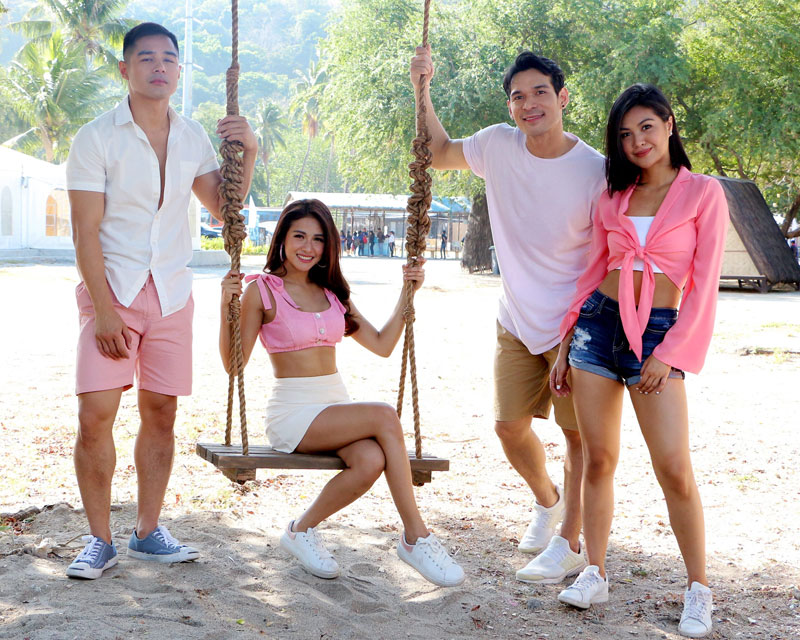 Dahil Sa Pag-ibig cast (from left) Benjamin Alves, Sanya Lopez, Winywyn Marquez and Pancho Magno
Winwyn Marquez: My advice for summer, especially now that it's very hot, is to buy a really good sunblock for your face and your body. Hydrate! Always bring water wherever you go. For the activity, maybe I would go somewhere cold because it's hot in the Philippines. If you have time to go out for the summer, go somewhere cold where you can enjoy the temperature since it is warm here all year-round.
Sanya Lopez: If you would go to the beach, you could play volleyball, scuba dive or surf. It's also important to drink lots of water.
Andrea Torres: Go to the beach, try a new sport or a new skill, and get a tan.
Derek Ramsay: I'll be biased. Of course, it is going to be something to do with sports. I'm a frisbee player and there is frisbee on the beach. So if you want to get a nice tan, get in shape, you can play beach frisbee. And I'm a golfer. So you could also try going outdoors. Third, go to the beach. I love the beach and I'm really happy that the show I'm doing is going to be shot in Siargao.
Whatever activities you may find enjoyable out of these suggestions, make sure that you also get to do them with your loved ones. Just like what our latest summer campaign says, basta't ka-summer kita, Kapuso!