Kristine Hermosa & Oyo Boy Sotto: Not a typical showbiz family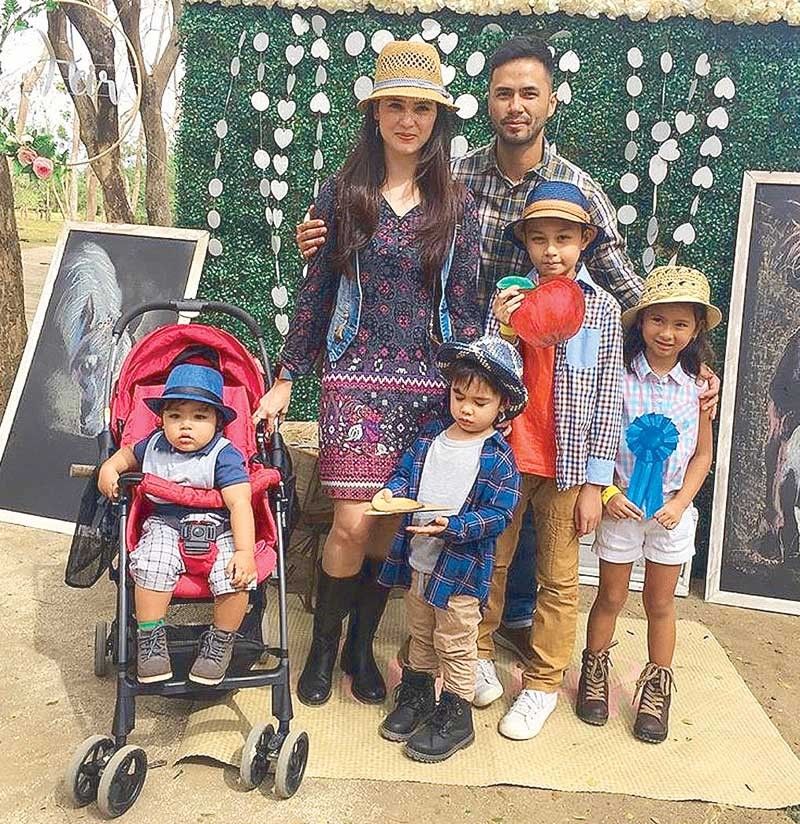 No household help. No factotums (alalay). No babysitters (yayas).
Can a showbiz family really live without them?
The answer is a big no! They cannot. But one couple can ---Oyo Boy Sotto and Kristine Hermosa.
"I'm very hands-on," Kristine admitted in an exclusive interview with The STAR. "Many moms claim that they are hands-on, but I really opt to do everything. I know all of the things in the house. My kids are home-schooled. Kami ni Oyo, nagpapalitan kami. Most of the time, we have no helpers. I am cleanliness freak and sometimes, hindi nila makuha 'yung gusto ko. I am meticulous when it comes to cleanliness."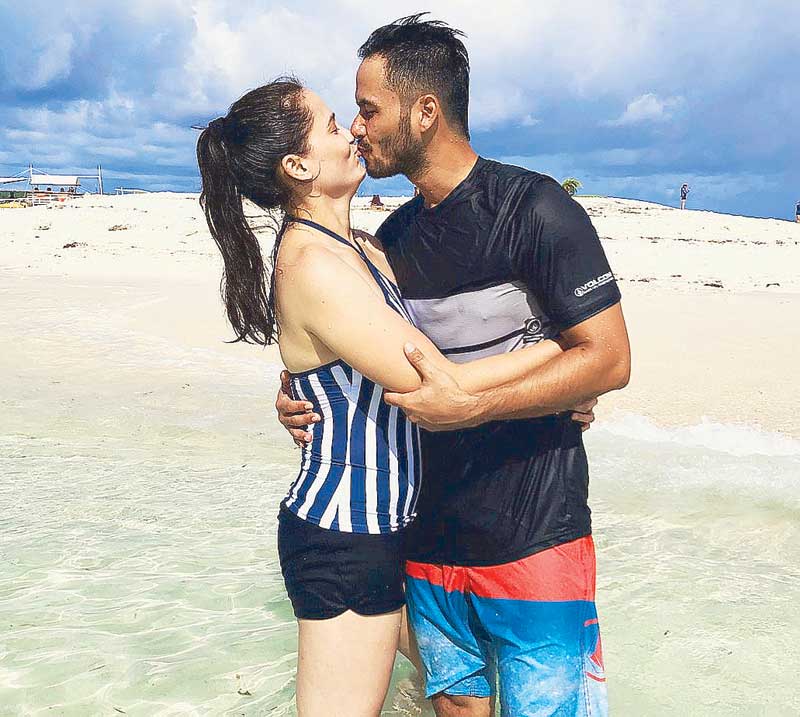 What about as a wife?
"As much as possible, talagang praying for grace because if I do all the roles nakakaubos din. But if you have joy in your heart and in your roles in life, kaya naman with God's grace.
Kristine gave Oyo a Perfect 10 as a dad and as a husband?
"Not because I am biased, ha," added Kristine, "I am just being honest. He's also very hands-on. I am blessed to have him. Many guys today have a different perspective having a family and a wife. Thankful ako kasi iba ang perspective ni Oyo, godly and adhering to God's rules."
They are both disciplinarian.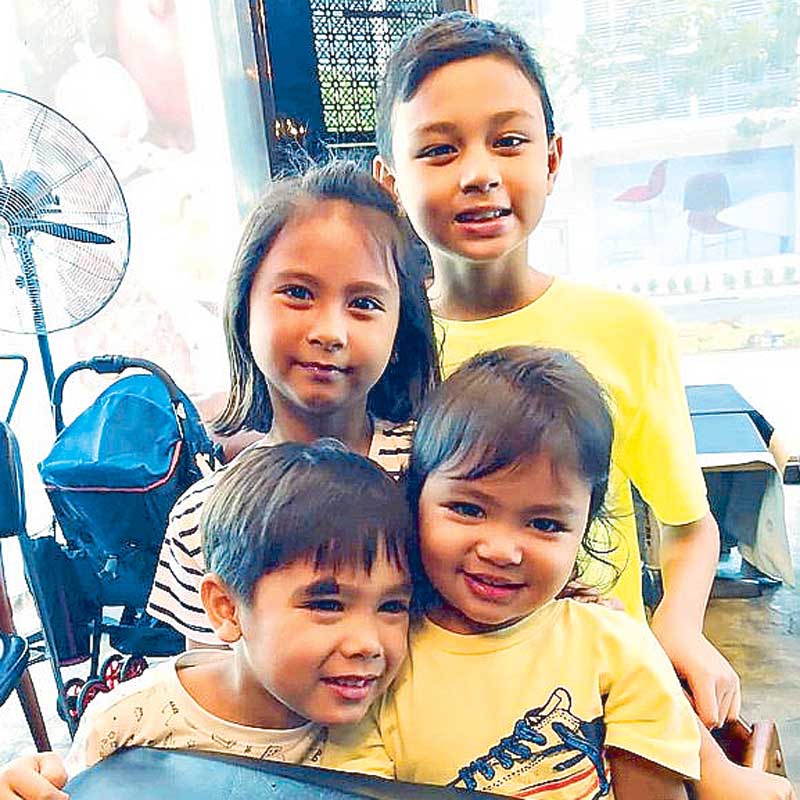 'Marrying young gives you a chance to grow up with your kids,' says Kristine who was 27 when she and Oyo, turning 27 at that time, got married. In photo are Ondrea, Kiel, Vin and Kaleb.
"We attended parenting seminars and we were taught that6 no matter how tired we were, we have to make time. There are times when you get burned out, but we were old that if you want to have a child who is disciplined, kailangan once may ginawang mali, deal with it at once. It cannot be later on or some other time. Either give them the rod right away or talk to them. Do not give them that after days have passed. Otherwise they will be confused what or where they did wrong."
Kristine and Oyo were raised differently. What did they learn from their parents that they are applying in raising your own children?
"My parents got married really young," said Kristine, "so I was aware that they didn't know how to raise a child the right way, in a biblical way. When we were small, they used belt, palo, kung ano `yung mahawakan. We grew up that way so Oyo and I don't want to deal with the kids that way. We do use the rod, pero tumatama lang 'yun sa puwet. That's the proper way.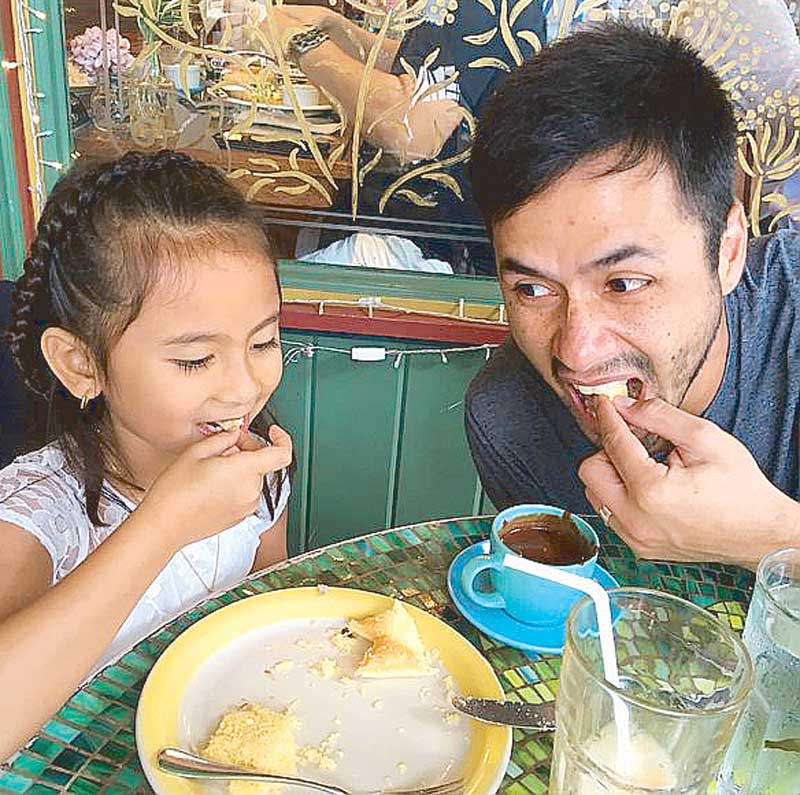 Ondrea with Oyo
"You have to respect your children. Hindi naman dapat mawala `yung self-esteem. Tao rin sila, and you are trying to build their character. Dapat solid. I've learned a lot from my parents such as disciplining the child, but there are better ways to discipline. My dad always told me about integrity, word of honor, and not to be late. That's why I don't want to be late. Kung anong sinabi mo, pang-hahawakan ko `yan kasi ganoon ako."
They got married relatively young. Kristine was 27 and Oyo was turning 27. Asked what the advantages and disadvantages of marrying young were, Kristine said, "You grow up with your children. You learn a lot. If you want a lot of kids, you can have a lot. Malakas ka pa to play with them. Nasasabayan mo pa sila. God knew that I wanted my own family and raise my children. I don't want it to happen that right after giving birth, you go back to work. Talagang focus, and ABS-CBN knew that I would lie low when once I got married."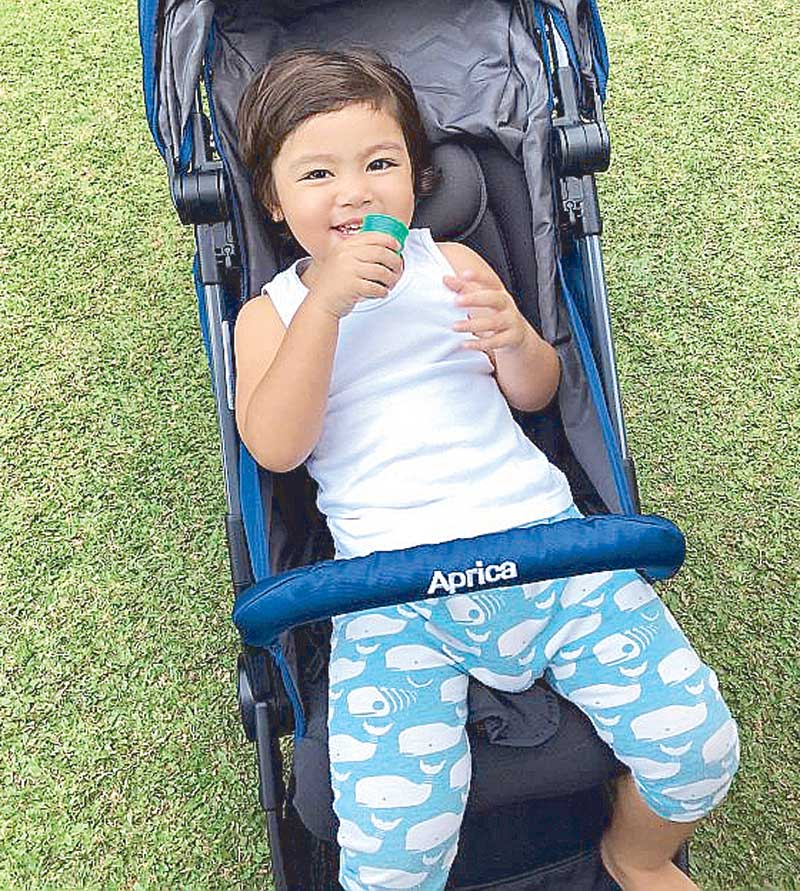 Vin in his new Aprica Nano Smart stroller.
(E-mail reactions at [email protected]. For more updates, photos and videos, visit www.philstar.com/funfare or follow me on Instagram @therealrickylo.)