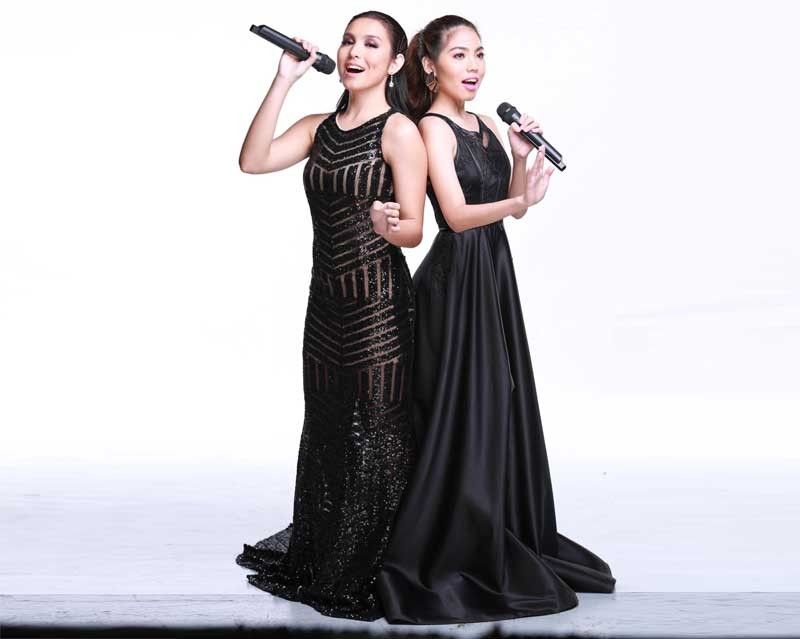 Kyline Alcantara (left) and Therese Malvar are pitted against each other in the GMA soap Inagaw na Bituin which premieres today on the GMA Afternoon Prime
Face-off 2019: Kyline vs. Therese
FUNFARE
-
Ricky Lo
(The Philippine Star) - February 11, 2019 - 12:00am
It's 2019, the Year of the Earth Pig, and new (talented) faces are gracing the small screen, well equipped and determined to prove their worth. Two of them are Kyline Alcantara (who won the public affection with her performance in the Kapuso soap Kambal Karibal) and Therese Malvar (who made a name by winning awards for her work in indie films).
Starting today on the GMA Afternoon Prime, Kyline and Therese are pitted against each other in Inagaw na Bituin, directed by Mark Reyes, which is about two aspiring singers who clash in their quest for stardom.
Here are Kyline and Therese in a "face-off" exclusive interview:
Showbiz rivalry has been tackled in films and TV. Anything new that viewers can expect in Inagaw na Bituin?
Therese: Aside from rivalries and singing showdowns, our show will also revolve around family issues. Kyline and I are rivals not only over one guy (played by newcomer Manolo Pedrosa) but also for the love of our parents.
Kyline: The story of Inagaw na Bituin is not just simple rivalry. Maraming twists silang dapat abangan. Our show is loaded with really great actors (Marvin Agustin, Angelika dela Cruz, Sunshine Dizon, to name a few) and you should watch out how these actors will interact with one another in the story. My character Anna/Elsa is close to my heart because just like her, I am still chasing my dreams, especially in music which I consider my first love.
Describe your characters and how you see yourself in them.
Therese: I portray Ariela Lopez with Angelika dela Cruz as my mom. She is kind until her mom turned her into a maldita (mean girl). I become a spoiled brat and I use anger to get what I want. I do whatever it takes to reach the top even if I have to step on other people's toes. I can identify not with her unkindness but with her passion in pursuing her dreams. I like that she loves what she does and she wants to make her mom proud. I would like to make my parents proud as well, so I'll do whatever it takes to achieve my dreams without hurting someone.
Kyline: Anna/Elsa is an aspiring singer who wants to be successful so her parents will be proud of her. Gusto niyang itaguyod ang mga taong mahal niya. The greatest pleasure that I get from being in showbiz is making the people who matter most to me proud of who I am and what I have done.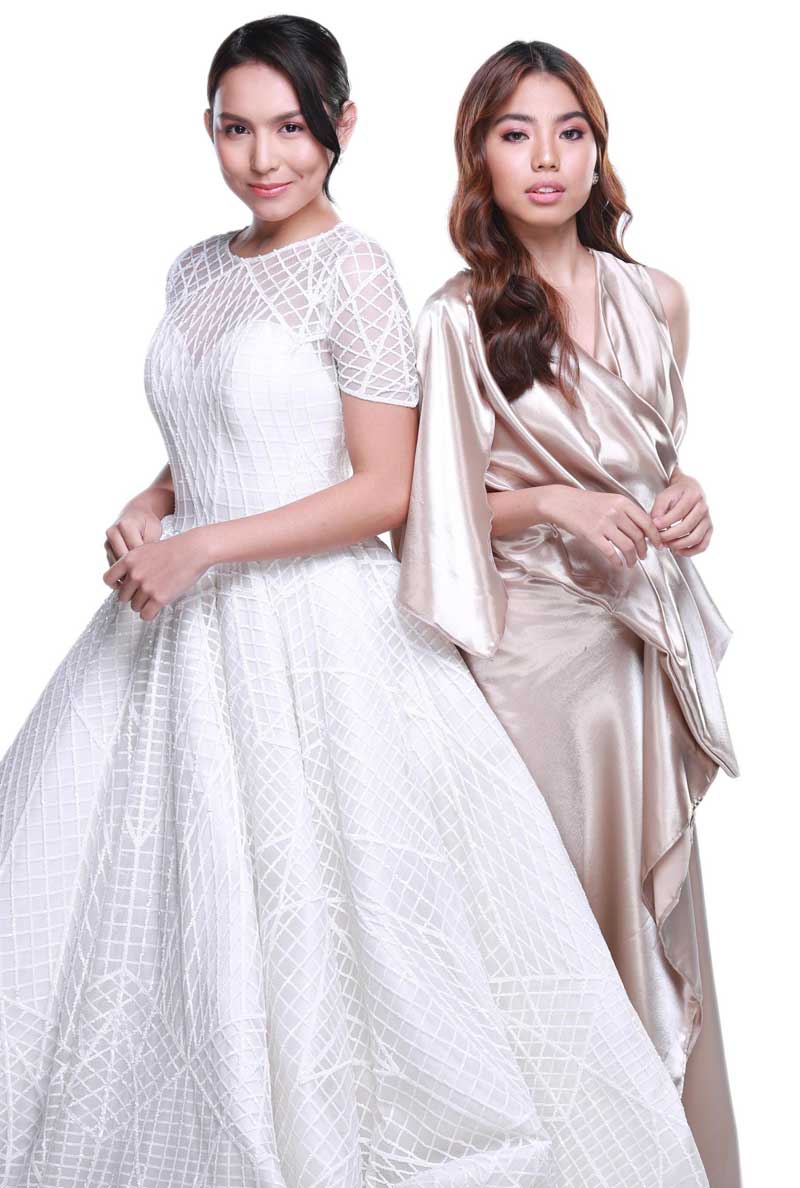 It took time before the big break came. Was there ever any moment when you thought of giving up?
Therese: Matagal ko pong hinintay itong seryeng ito. Everything that's happening now is surreal. Yes, there were times when I wanted to give up but I'm still here. My prayers have been answered. I will forever treasure this opportunity. I believe it's God's perfect timing talaga.
Kyline: I've experienced many rejections but I'm still here and I'm stronger than ever. Try and try harder — that's my motivation in life. To reach my dream, I should be ready to do whatever it takes.
What are the highlights of the series — slapping, hair pulling or simply out-smarting in singing?
Therese: Kyline and I are preparing for all that…and more. For sure, we will have a lot of confrontation scenes that will put our acting skills to the test. There are secrets to be revealed but I guess the more exciting (part) for Kyline and me is our showdown on stage.
Kyline: Therese is right. We will have a lot of confrontation scenes, at ganoon din ang mga veteran co-stars namin. What makes the story interesting are the twists and turns in the characters around us.
Social media is hot. How do you deal with trolls (bashers)?
Therese: I'm thankful that I don't have bashers. But there might be bashers as soon as Inagaw na Bituin starts airing. I can say handle them. I believe in myself and in what I do, so I won't be affected by what they say.
Kyline: You just have to turn negativity to positivity. I always tell myself that I have a choice ­— I can either read them or ignore them; let them affect me or not. In the end, I always choose what will bring good to me.
Whose "star" do you want to reach?
Therese: Of course, si Julie Anne San Jose. Ang ganda ng boses niya at bagay sa kahit anong genre. She is also known for being a multimedia star. She knows how to dance as well so I aspire to be like her.
Kyline: My idols are Beyoncé and, of course, Julie Anne San Jose. I really admire their passion and love for music.
(E-mail reactions at rickylophilstar@gmail.com. For more updates, photos and videos, visit www.philstar.com/funfare or follow me on Instagram @therealrickylo.)