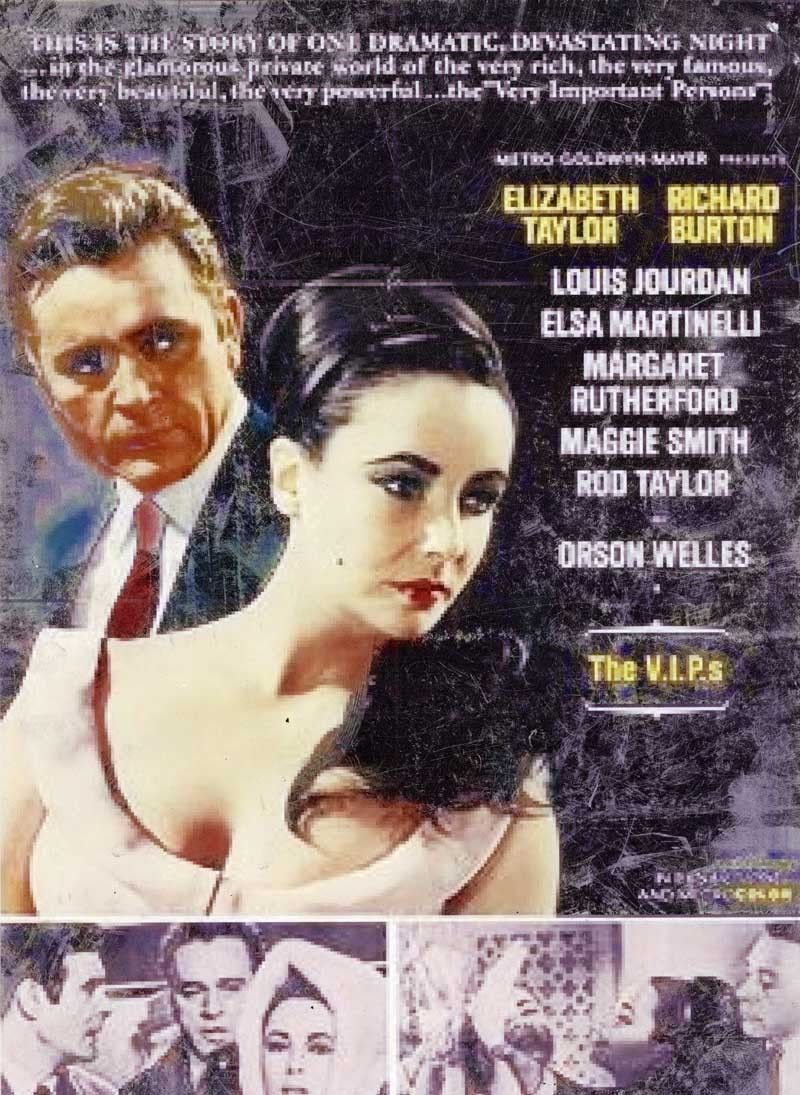 Elizabeth Taylor and Richard Burton led the star-studded cast of The V.I.P.s. The film was hyped as 'This is the story of one dramatic, devastating night…
Very important fashion show for premiere of The V.I.P.s
For the premiere night of The V.I.P.s in 1963, a very important fashion show was staged the classy Ideal Theater. Elizabeth Taylor and Richard Burton led the star-studded cast of The V.I.P.s. The film was hyped as 'This is the story of one dramatic, devastating night…in the glamorous private world of the very rich, the very famous, the very beautiful, the very powerful…The Very Important Persons.'
The VIP Fashion Show was presented by the Fashion Guild of the Philippines headed by Ramon Valera. Members were the very important designers of the era, including Pilar Ver Romack (New Yorker Gown Salon), Tessie Galang (Madonna), Pedrito Legaspi, Karlos Burgos, Nena Lapuz, Imelda Reyes (Millie's Gowns), Manila Fashion Shoppe, Carolina's.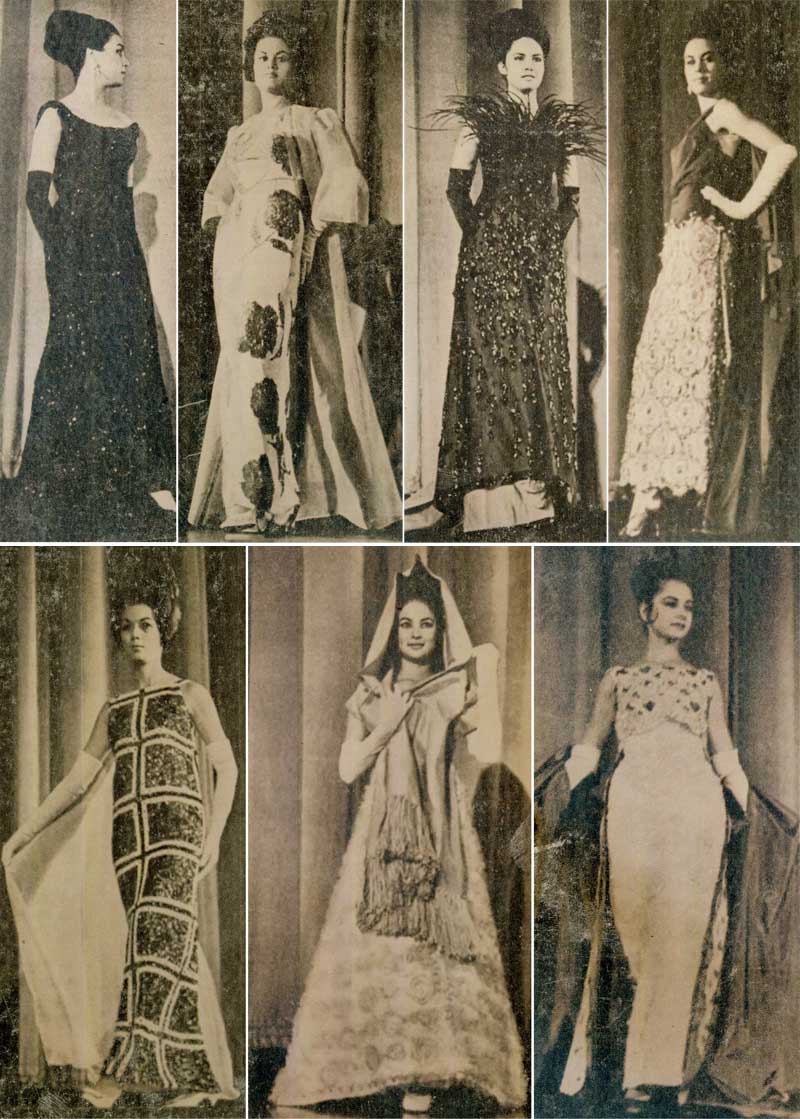 Clockwise from upper left: Amparito Llamas (Madonna), Elsa Payumo (Nena Lapuz), Lalaine Bennett (Valera), Josine Loinaz (Karlos Burgos), Maggie de la Riva (Millie's Gowns), Josephine Estrada (Carolina's) and Tina Zulueta (New Yorker)
The Fashion Guild of the Philippines used to select the '10 best dressed women of the Philippines,' from 1967 to 1972 (until martial law). Then only the cream of the crop, the really best dressed women, made the elite list.
On this spread are some of the gowns modeled at the VIP Fashion Show.— RKC