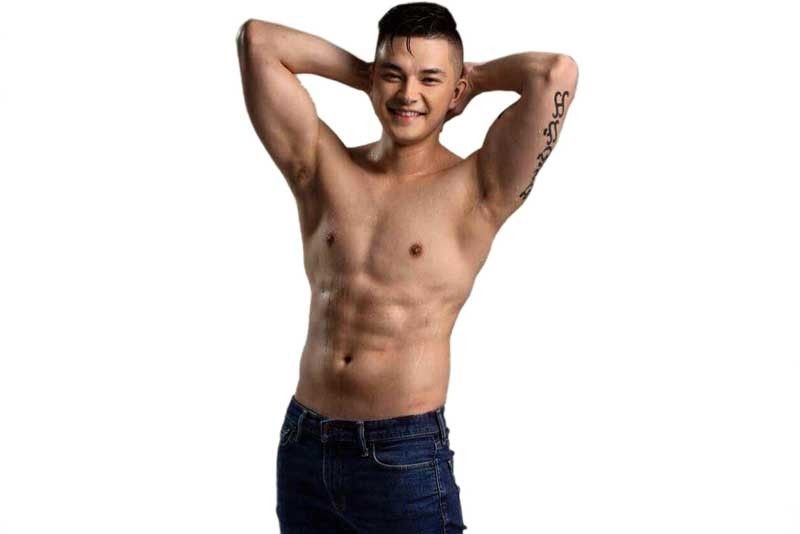 Body Talk with Greg Hawkins, the gorgeous guy who escorts 'beauties' on It's Showtime's hit Miss Q&A segment
The Mormon who came to stay
FUNFARE
-
Ricky Lo
(The Philippine Star) - October 11, 2018 - 12:00am
In the few weeks that he appeared on It's Showtime as escort for the "beauties" in the show's widely-followed hilarious segment Miss Q&A, Greg Hawkins has attracted quite a following owing to his good looks, pleasing personality and charming ways.
Until Funfare talked to him, probably not many people knew that Greg is a Mormon, a native of Salt Lake City, Utah, who came on a mission in 2012. He went back to the States, only to come back and stay.
"I came to love the Philippines," admitted Greg, 25, whose dad is Korean and mom is American. "With my fellow Mormons, I had a face-to-face encounter with Filipinos as we spread the Word of God. I could feel the warmth and friendliness of the people, and also the food, and…I came back!"
Explaining his family background, Greg explained, "I got the surname Hawkins because I was adopted by another family. But I am quite close to my biological parents. I have one half-brother from my dad."
In 2016, through mutual friends he met Ynez Veneracion who noted his artistahin looks. Ynez introduced him to talent manager Lito de Guzman who is now co-managing Greg with Viva Films.
A Taurian (May 10), Greg stands 5'10"; weighs 160 lbs.; and wears medium-size shirt and brief and size-10.5 shoes. Greg is a Political Science graduate from the University of Utah.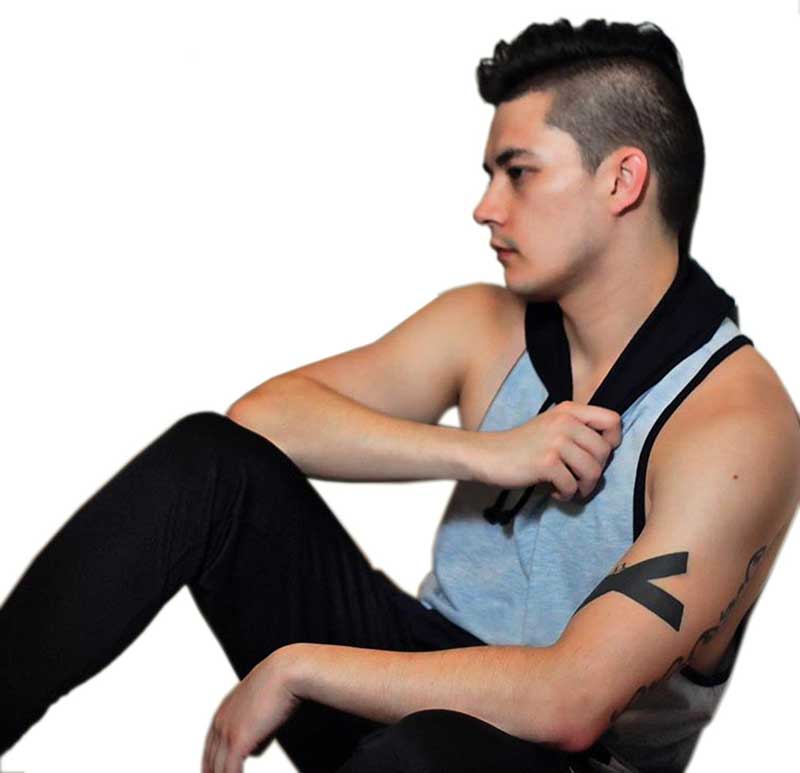 How do you take care of your body?
"I try to work out thrice a week at the Gold's Gym, Viva got me a membership card. But after I joined It's Showtime, I stopped working out for a few weeks because I became really, really busy."
What's usually for breakfast?
"I'm into intermittent fasting so I skip breakfast and lunch. My first meal for the day is at around 3 p.m. consisting of chicken or beef plus potatoes, and then I eat a light dinner at around 8 p.m."
How much water do you take per day?
"At least eight glasses. I should be drinking more. Water is good for the skin."
What vitamins do you take?
"Multivitamins, Centrum."
Soda?
"Only Coke Zero. No sugar, no calories. No other sodas."
Hard drinks?
"I don't drink hard drinks frequently but when I do, I like a good Scotch."
Do you smoke?
"No."
Have you tried, hmmm, marijuana?
"Never!"
What other workout do you do?
"I play golf. At the gym, I work out for one hour and a half. I would start warming up by weight lifting."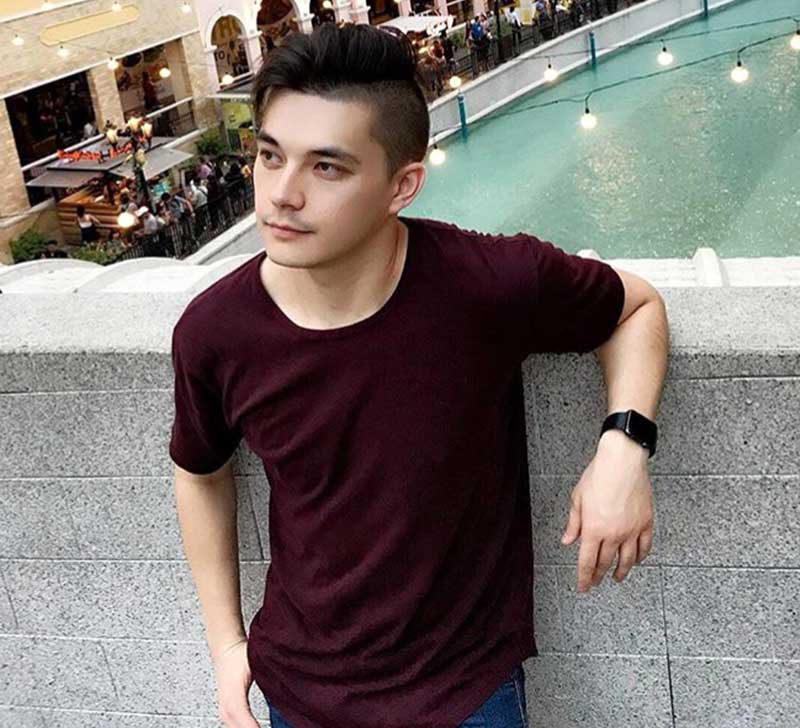 What part of your body needs improvement?
"I would say my whole body. I'd like bigger shoulders, bigger arms and smaller waist. I'm trying to lose weight, maybe 15 lbs., and a few inches around my waist. I've been trying to gain some muscles that's why I'm eating more."
What part of your body is most vulnerable?
"My head. When I am under stress, I get migraine."
What part of your body is your favorite?
"I don't know. I've never really thought about it. What do you think?"
And what part of a girl's body do you look at first?
"Her face. It helps if she has nice hair."
What's in a girl that turns you on?
"A girl who is stable and patient. It's actually the overall personality."
And what's in a girl that turns you off?
"The opposite. A girl who is not stable and impatient."
How is your nightlife?
"It depends. Sometimes I go out on gimiks with friends. But I'd rather stay home and play video games."
How's your love life?
"It's usually very private. I keep my private life private."
Good, fair or excellent?
"The way I look at it…it's just fine."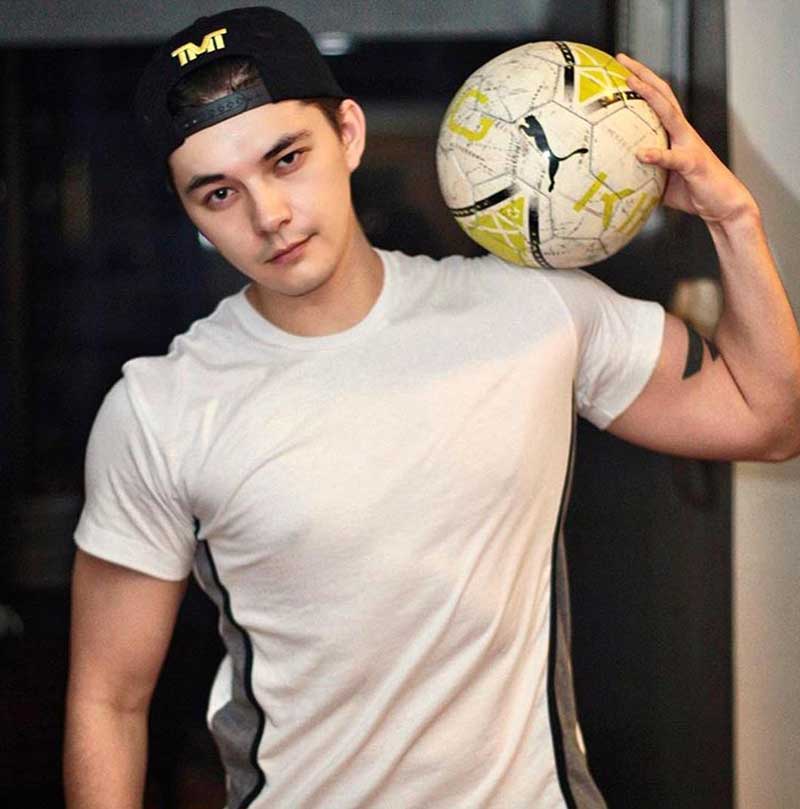 Do you have a girlfriend?
(Evasive) "I'd rather keep that private, too."
How's your sex life?
(More evasive) "I'd rather just focus on my career. What matters is not who I sleep with at night but where my career is going. For a Mormon, there are so many bawal…no smoking and no pre-marital sex." (He has ceased to be a missionary.)
There are so many temptations (beautiful girls, etc.) in showbiz. How do you deal with them?
"I'm really well-disciplined. I have integrity. I can easily resist temptations."
Because of your Mormon background?
"Maybe, but probably more because I want to focus on one thing at a time and right now I'm focused on my career."
How do you cope with stress?
"Aside from working out in the gym, I take a walk. I watch videos on YouTube."
Have you ever received any indecent proposal?
"All the time. I get a lot of text messages from people I don't know, offering me this and that, a new celfone or whatever. They ask, 'Can I give you some money?' That's with strings attached. Nothing is ever free. But I just shrug them off."
Three women that you find sexy?
"I can name only one, Emma Watson."
(For more updates, photos and videos, visit www.philstar.com/funfare or follow me on Instagram @therealrickylo.)