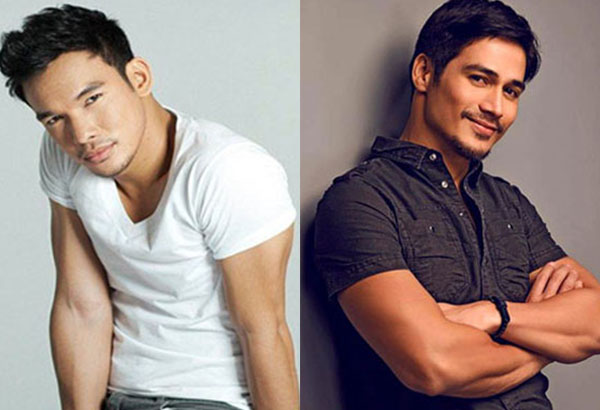 From left: Actors Mark Bautista and Piolo Pascual. Philstar.com/File
Mark Bautista's 'bromance': Was it with Piolo Pascual?
MANILA, Philippines — On February 7, netizens went gaga when excerpts leaked from the upcoming tell-all book by singer-actor Mark Bautista.
The book is not just an ordinary tale of the 34-year-old performer's life. Some juicy details about his private life are hinted to be dished out in his book titled "Beyond the Mark" which the actor swears he personally wrote.
One of the chapters in his book will be tackling about his certain "bromance" with a male friend some years ago. Many see this detail revealing of long-swirling rumors on the singer's preferences for romance.
In the book, Mark admits that he became intimate with a "male friend," but he left out his name.
Speculations that it was actor Piolo Pascual were fueled by another detail Mark disclosed: that his "intimacy" with his male friend ended when his girlfriend found out about the close friendship between the two boys. Years ago, Piolo was rumored to have broken up with then-girlfriend KC Concepcion.
Sources knowledgeable about the people involved, however, confirmed to Philstar.com that it was not Piolo Pascual that Mark is referring to in his book. While the sources were mum on the mystery man's identity, they hinted that he might also be a celebrity.
Will Mark personally come out in the open to shed light on his revelations? As seen on social media, LGBT groups are already welcoming him with open arms.
RELATED: Mark confesses: I love both sexes!