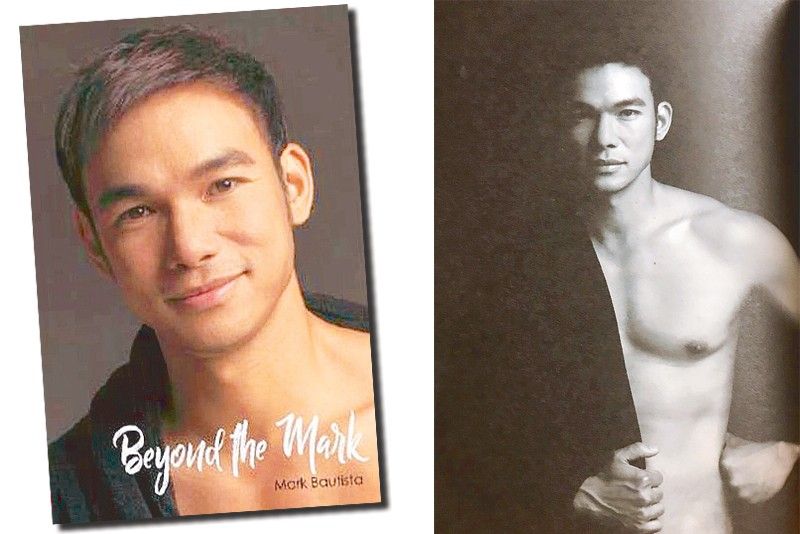 Photos by Ronnie Salvacion reprinted from the book "Beyond the Mark"
Mark confesses: I love both sexes!
FUNFARE
-
Ricky Lo
(The Philippine Star) - February 8, 2018 - 12:00am
Mark Bautista tells all in Beyond the Mark, a much talked-about but kept-under-wraps memoir predicted to be 'disturbing'
Mark Bautista says it straight (no pun intended): "Yes, I love both sexes," short of outright admitting that he is gay or bisexual.
And he adds that he"s happy that the truth has set him free, having unburdened a secret that has been gnawing inside him all of his 34 years until one day he recalled that he woke up to the reality that the "time bomb" inside him would explode any moment, that the Pandora"s Box of his existence would finally be pried open by a public that finds perverse pleasure in dissecting the sanctum of the stars" personal lives.
Well, showbiz-watchers, titillated by the media that served piece meal juicy items about Mark, have actually been maybe unwittingly pushing Mark into, ehem, outing himself but Mark, bless him, kept quiet but not for long.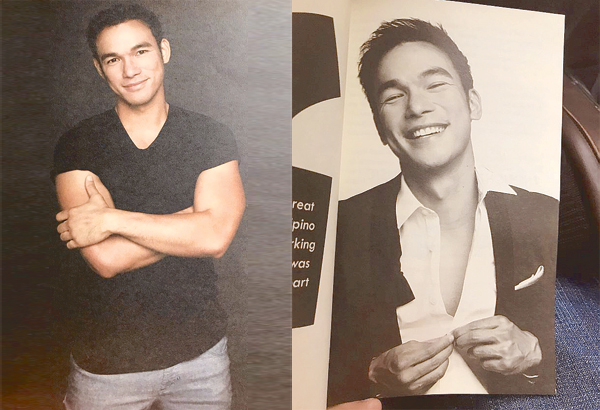 In Beyond The Mark, his much talked-about but kept-under-wraps tell-all (well, almost!) memoir, Mark is spilling the beans, so to speak, with meaty pork thrown in for good measure. Like the favorite breakfast fare, Mark serves more beans than pork, and doesn"t that make the meat taste better? Yummy!
"I have a story to tell," writes Mark on the back cover, "and no matter what others might think, I"m happy that I can share this with pride (from overcoming my personal struggles), joy (from discovering my life"s purpose), and peace (from finding the true essence of fulfillment). For me, these are life"s great achievements. This has been my journey and my life, so far!"
And, to quote the title of Lea Salonga"s song, what a journey it has been!
I guess we all know the "beans" in Mark"s life that has been written and rewritten about: His childhood and growing-up years in Cagayan de Oro where, as a teen, he hosted a beauty pageant for girls in a neighbor"s house and tried dressing up his sisters" Barbie and paper dolls; how life turned from rosy to messy after his father retired from being a seaman for two decades, with Mark and his sister disallowed to take exams due to their inability to pay tuition fees; how he and his brother Nigel took a cargo ship from Cagayan de Oro (couldn"t afford plane fare) to Manila to keep his appointment with destiny. The rest, oh well, we know the rest, don"t we? He finished second to Sarah Geronimo in the Viva-sponsored talent search Star For a Night (by singing One in a Million You), essayed the title role in Lastikman and, to fast-forward, ruled the stage at the National Theater in London and wowed mixed audiences with his generously-praised performance as Ferdinand Marcos in Here Lies Love, the musical drama about the saga of Imelda Marcos.
Mark has such facility with the English language that reading his life story feels as if you"re eavesdropping on a confessional or poring over a juicy diary he has kept inside the baul for years. He writes in a free-flowing and free-wheeling style that is at once honest, sincere, candid and unapologetic. You know, Mark is oh-so-sharing and oh-so-giving that he bares his heart and soul for all to see and to feel.
And now, the "meaty" portions, dished out with love and care so that nobody gets hurt or cries, "Foul!" ...Stop the presses!
More confessions: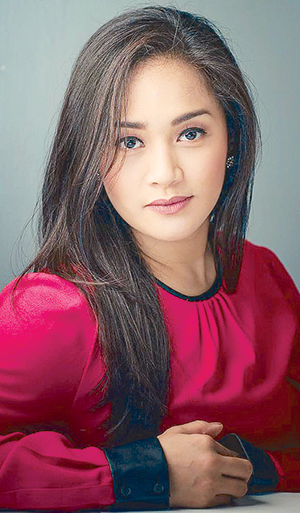 Mark is among the special guests (with Arman Ferrer and Joaquin Valdes) of Joanna Ampil (above) in Love Wins, a Valentine show set for Feb. 14 at the Globe Auditorium, BGC Arts Center. It"s Joanna"s first concert after she won Best Actress (for Ang Larawan) at the 2017 MMFF. For tickets, call Ticketworld at 891-9999.

• His first relationship was with a guy who became very demanding, threatening to destroy Mark"s about-to-bloom career, so he broke up with him.
• He dated girls (one a singer-actress whose mother didn"t like him "because of my sexuality" and a beauty-queen-actress) and he even courted Sarah Geronimo (his Lastikman leading lady) who politely told him that they should be better off as friends.
• He had a bromance ("That led to intimacy") with another guy (no clue whatsoever) that ended when the guy"s girlfriend (also no clue whatsoever) found out about it.
There was much speculation when Mark had a meeting with Anderson Cooper (described by Mark as "a smart, fearless and openly gay news anchor") at Anderson"s office in New York where Mark was attending a class in direction. He dreamed of being a newscaster and he idolized Anderson — "I thought to myself that if ever I would come out and share the story of my sexuality to the world I might as well be interviewed by no less than Anderson Cooper himself."
Mark should have no fear that his revelation will have a negative impact on his person and his career. On the contrary, the purity of his "confession" will surely endear him all the more to his fans and friends.
"Nevertheless," he writes, "I have since made peace with the self-knowledge that I love both sexes and, if given the chance, I would love to have kids and settle down and have a family. But for now, I don"t want to label myself."
(Beyond the Mark is published and exclusively distributed by VRJ Books Publishing Inc. It will go on sale this weekend at all National Bookstore outlets.)
(E-mail reactions at mailto:rickylophilstar@gmail.com. For more updates, photos and videos, visit http://www.philstar.com/funfare or follow me on Instagram @therealrickylo.)