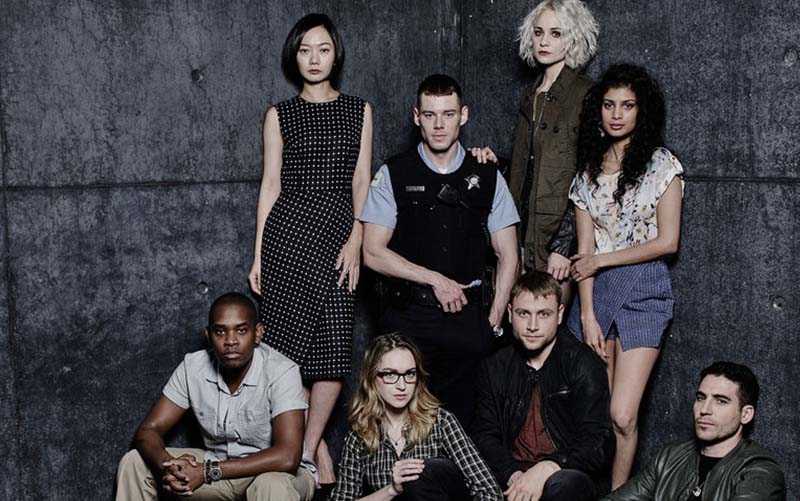 The cast of sci-fi series "Sense8."
File
Canceled Netflix series 'Sense8' to return for 2-hour finale
MANILA, Philippines — You did it, "Sense8" fans!
Netflix announced Friday that "Sense8" would return for a two-hour finale that could bring much-needed closure to the show's dedicated following and maybe more.
Lana Wachowski, who co-created the show with sibling Lilly (the Wachowskis also created "The Matrix") and J. Michael Straczynski (behind "Babylon 5" and "World War Z"), made the announcement in a heartfelt letter to fans.
"It is my great pleasure as well as Netflix's (believe me, they love the show as much as we do but the numbers have always been challenging) to announce that there will be another two-hour special released next year," she said.
Lana also hinted that something more might be possible.
"Improbably, unforeseeably, your love has brought Sense8 back to life. (I could kiss every single one of you!)... After that... if this experience has taught me anything, you NEVER know."
"Sense8" tells the story of eight people from various backgrounds who gained sudden telepathic and astral projection abilities. They later find out that they are part of a secret species of humans called homo sensoriums or sensates.
The show is hailed for its original storytelling and embrace of diversity and inclusivity.
Lana admitted that she also fell into a "serious depression" after the show was axed.
"I had never worked so hard, or put so much of myself into a project as I had with Sense8 and its cancellation hollowed me out," she said.
The show was
canceled
by Netflix this year after two seasons. An outpour of requests to bring back the series flooded social media as fans lamented the decision.
Brian J. Smith who played Will Gorski in the series was also vocal about his support of fans who want the show renewed.

Despite the clamor, Netflix released a
statement
saying that the show remains canceled.
"We've seen the petitions. We've read the messages. We know you want to #RenewSense8, and we wish we could #BringBackSense8 for you. The reason we've taken so long to get back to you is because we've thought long and hard here at Netflix to try to make it work but unfortunately we can't," the statement read.
The two-hour finale is slated for release in 2018.
"Thank you all. Now let's go find out what happens to Wolfgang," Lana said.