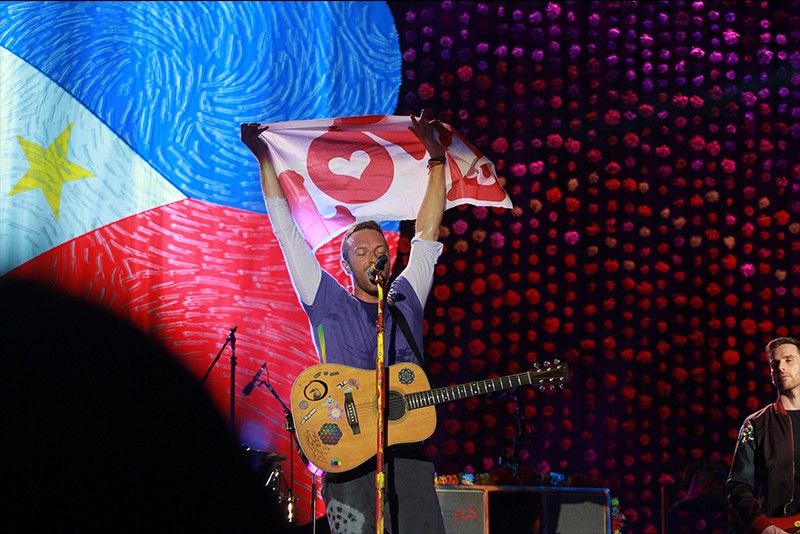 Coldplay frontman Chris Martin composed a song for Manila during the band's concert last night.
Philstar.com/RP Ocampo
Coldplay composes impromptu song for Manila
MANILA, Philippines — Last night, Coldplay shook the Mall of Asia Arena at around the same time as the 5.4-magnitude earthquake came.
Besides visiting a fan with cancer, Coldplay frontman Chris Martin did something special in the Manila leg of their "A Head Full of Dreams" tour. He composed a song for Manila on-the-spot.
According to Martin, he has been dreaming to be in the Philippines since he was a child and since it took them 17 years to come here, he scrambled for words to pen a tribute song for the country's capital.
The song's lyrics go this way:
Manila Song by Coldplay
I'm so happy that you are here today
Even if you are so far away
It feels like you can't see a check
It's two miles from the front to the back
But we've toured "My Head Full of Dreams"
Now we've made it to the Philippines

I'd say that the crowd is such a thrilla
They're all killer, no filler
I'd tell you that the crowd is a thriller
Just listen to how they sound in Manila

Oh with love that we're touring "My Head Full of Dreams"
Now we made it to the Philippines
Just listen to the way the crowd screams
WATCH: Coldplay singing "Manila Song"
Coldplay sings a song dedicated for Manila
by philstarnews
Video courtesy of Mike Lao and Roldan Natindim