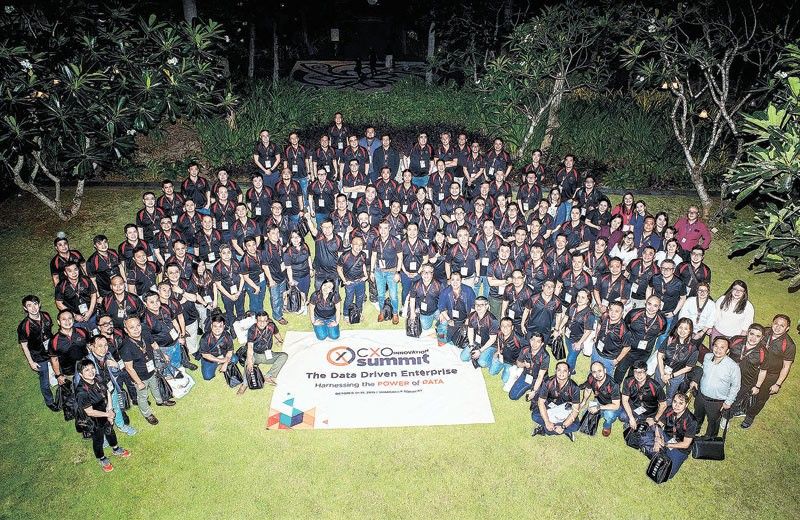 Data-driven solutions banner VSTECS CXO Innovation Summit 2019
MANILA,Philippines — To help organizations benefit from the advances in technologies, dozens of tech stalwarts from the leading names in information technology across the Asia and the Pacific recently gathered in the Philippines to grace the second CXO Innovation Summit at Shangri-La Boaracay.
Organized by VSTECS Phils. Inc. (formerly known as MSI-ECS Phils. Inc.) the summit was attended by delegates from the government, business leaders, entrepreneurs, computer scientists and academics who are on the lookout for data-driven solutions to long-standing social and economic challenges posed by today's exiting information technology infrastructure. Centered around the theme "Data Driven Enterprise: Harnessing the Power of Data," the three-day conference featured a great number of talks and discussions concerning the flourishing IT sector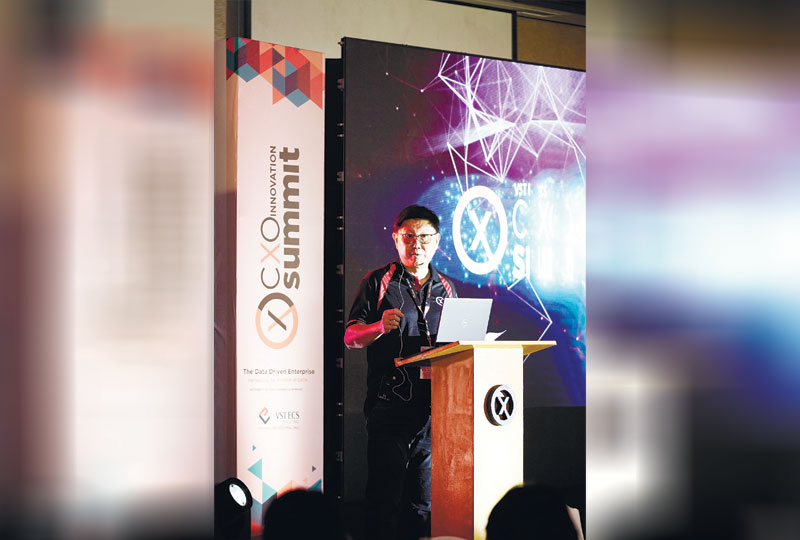 Innovators lead breakout sessions
To spearhead the first day of the summit, industry innovators shared thought-provoking insights best practices and industry trends during the breakout sessions — 32 simultaneous presentations spread across all six halls of Shangri-La Boracay — that tackled everything from Internet-of-Things (IOT), digital workspaces, big data, cyber security, threat detection and response, artificial intelligence and machine learning, cloud storage and network connectivity.
These breakout sessions presented a healthy variety of topics, as well as laid out growth roadmaps and successful templates that can be applied by Philippine-based companies and organizations as they figure out how to best navigate the evolving tech landscape.
Tech stalwarts steer plenary discussions
On the second day, tech stalwarts from the leading names in information technology presented data-driven solutions that can help local CIOs (chief information officers) and chief technology officers (CTOs) address emerging threats and challenges.
Discussions were led by Dell Technologies chief technology presales APJ Lee Siong Fey (DellTechnologies Multi-cloud Strategy), Huawei Enterprise Business Group CTO principal architect Patrick Low (Leading New ICT to Digital Transformation-Make a Difference with Huawei), HPE Growth & Emerging Markets regional managing director Daniel Aw (Preparing the Next Wave of Digital Transformation), Cisco ASEAN Digital Transformation Office director Nishant Dave (Building the Bridge to Multicloud: Powering the Application Revolution), IBM Security Software and Services ASEAN business unit executive Malcolm Rowe (Data Resilience and The Laws of Cybersecurity), Schneider Electric Business VP for Secure Power Tony Kang (Digital Evolution in the Cloud and at the Edge), Samsung Mobile B2B Asia corporate VP David Kim (Next Mobile Economy), Aruba South East Asia and Taiwan senior director and GM Justin Chiah (Experience the Edge), Oracle Cloud Platform, APAC, Japan and EMEA Group VP and chief architect Christopher Chelliah (From Data to Insights…Fast!) and Lenovo Data Center Group, APAC and General Manager HPC and AI, APAC CTO Jonathan Wu (Pushing the Boundaries of Data).
Harnessing the power of data
This year's summit gathered more delegates and featured added topics compared to last year's highly successful pilot launch, in an event that served as a platform to discuss the issues, challenges, and, most importantly, best practices that come with transforming businesses into data-driven organizations.
"There is no doubt that in today's economy, most companies, if not all, are aware of the importance of data. A new culture of data-driven decision-making has emerged and in fact, some have already started to enjoy the rewards of big data. These are just of the scenarios on how big data has changed the business landscape. While we all agree that there is now a rapid stream of data from mobile devices and social network-connected machines, what really counts is the quality of data. How do you identify quality data? How do you manage and organize them? Where do you begin you data analysis and what tools are you going to use to analyze them?" exclaims VSTECS Phils., Inc. president and CEO Jimmy Go, on the importance of data on today's digitally-powered world.
The CXO Innovation Summit 2019 was made possible with the efforts of VSTECS and its partner sponsors: Aruba, Cisco, Dell Technologies, Hewlett Packard Enterprise, Huawei, IBM, Lenovo, Oracle, Samsung, Schneider Electric Fortinet, Trend Micro, Avaya, FireEye, Hitachi, Juniper Networks, Microsoft, Riverbed, Rubrik, VMWare, ASUS, Nutanix SAS and Go Qloud.