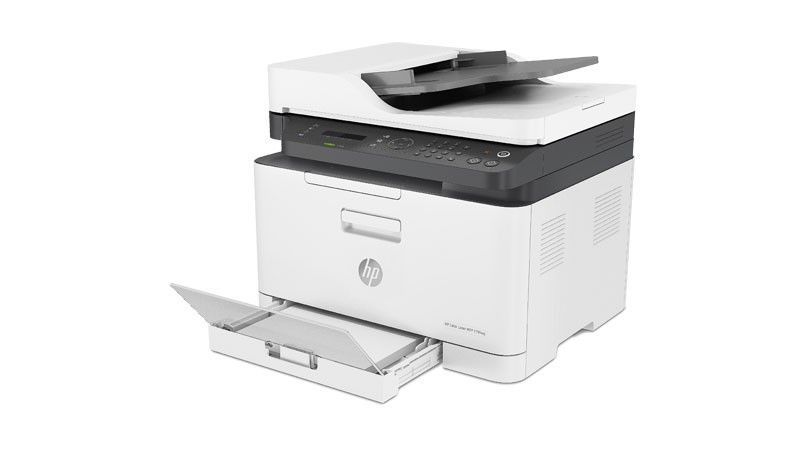 Printing made easy: HP mulitfunction Laser
HP Laser printers make great workplace companions
(The Philippine Star) - November 4, 2019 - 12:00am
MANILA,Philippines — It makes sense for small companies to take advantage of the capabilities of a multifunction printer (MFP), one that can do more than just print documents, to enable employees to multi-task and become more productive at work.
HP Laser MFPs are designed to enable companies to maximize their time in their core businesses. The printers offer versatility at an affordable price. They can print, scan, copy, and fax documents which makes them one of the most reliable office companions.
Some of the HP Laser MFPs are compact in size but big in features. They produce high-quality color results with crisp graphics. The sharp texts and bold blacks make documents look neat and professional. The quality of the outputs saves time, effort, and money as the prints are perfect at first run.
Through the HP Smart app, users can quickly do print or scan tasks even if they are mobile. They can easily share scanned documents to their colleagues through printing or emailing.
HP Laser MFPs offer print speeds of up to 18/4 ppm. It means that the faster the prints, the sooner people can work on other matters which makes it a great tool for productivity.
Hp neverstop laser toner tank, self-reload toner kit
When it comes to budding and small-sized businesses, even a tiny setback in office procedures—such as printing important documents, reports and presentations—can surely have dire consequences for the team and the management.
And with office machines, such as laser printers that rely on a continuous supply of toners, interruptions in printing could mean missed deadlines and lost opportunities.
HP introduces the world's first toner tank with the HP Neverstop Laser printer series.
The all-new printers are equipped with a revolutionary toner tank that can easily be reloaded using a 15-second mess-free self-reload toner kit. In just three easy steps—shake, plunge, print—and within just a quarter of a minute, users can conveniently refill and restore toner levels, to keep up with the demands of high-volume, high-quality printing.
With a pre-loaded toner tank, the Neverstop printers can truly minimize interruptions as they can readily print 5,000 pages at 21 ppm, straight out of the box, before requiring reload. That's up to 3x more pages compared to in-class HP laser printers!
HP's toner tank design also enables users to save as much as 85 percent on costs compared to traditional HP toner cartridges. At only P1,250, the self-reload toner kit can produce 5,000 pages of high-quality print outs of sharp text and bold blacks, for an equivalent of just 25 centavos per page.
With the app, users can print documents and pictures from their smartphones, from the cloud, or from virtually anywhere, to the HP Neverstop Laser. They can also scan documents using their smartphone and share these through email or the cloud, or print it with Neverstop. They can also connect their smartphones or tablets directly to the printer for easy printing without accessing a network.
The HP Neverstop Laser 1200w (P15,290), Laser
1200a (P14,790), Laser 1000w (P13,790), and Laser 1000a (P13,290) printers are available at authorized HP reseller stores nationwide.