Metro Pacific buys 19% stake in SPNEC for P2-B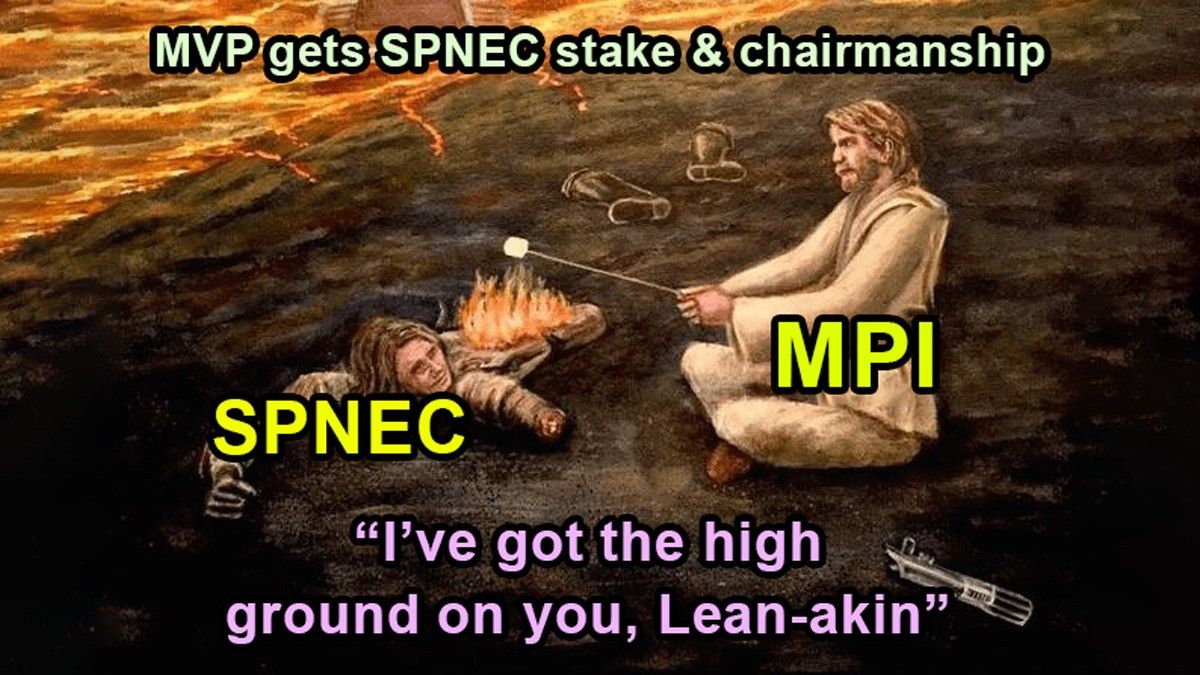 Metro Pacific Investments [MPI 3.82 4.1%] [link] bought a 16% stake in SP New Energy [SPNEC 1.74 3.6%] in an all-secondary share block sale for a total purchase price of P2 billion. The block sale was conducted at a 25.6% discount from SPNEC's Monday close of P1.68/share, and a 16.7% discount from SPNEC's SRO price of P1.50/share that buyers just finished paying off.

Follow the money: The deal is between MPI and SPNEC's parent company, Solar Philippines Power Project Holdings (SPPPH), for 1.6 billion common shares of SPNEC that were owned by SPPPH. None of this money is going directly to SPNEC, though MPI's disclosure did mention that SPPPH would "advance" the proceeds of the sale to SPNEC to fund the Nueva Ecija project, which would be the largest in the world if/when completed.

What else did MPI get? Quite a lot, actually. Aside from grabbing a 19% stake for a huge discount, MPI was able to take over the Chairmanship of the SPNEC board, which will go to Manny V. Pangilinan. MPI was also able to secure some kind of option agreement that gives MPI a path to increase its stake in SPNEC to 43% and become the single-largest shareholder in SPNEC, once the asset-for-share swap with SPPPH is completed.

Why in that order? The asset-for-share swap is the transaction that lays the foundation for SPNEC's increase in authorized capital stock (ACS) from P10 billion to P50 billion. The swap will result in 34.3 billion shares issued and outstanding, leaving up 15.7 billion ACS shares available for purchase by MPI to add to its stake. It appears as though that ACS increase is funded by the swap, so the swap has to happen first before SPNEC's board can unlock the ability to sell those authorized (but unissued shares).

But why MPI? Who knows! From MPI's perspective, this purchase doesn't appear to align comfortably with its recent pivot into the agri-business sector. That said, MPI is a conglomerate with significant interests in the energy sector, and the renewable energy sector is one with a higher growth potential than just about any other. From SPNEC's perspective, Leandro Leviste (SPNEC's current owner), said, that SPNEC has "long seen a partnership with MPIC to be the key to unlock the potential of [SPNEC's] project pipeline."
MB BOTTOM-LINE
If I didn't know anything about the parties or the context to this situation, I'd probably think that this was some kind of distressed asset sale.
MPI feels like it is in the driver's seat. It feels bonkers to give up Chairmanship to an outside company, especially one that only bought a 16% stake, and then to also give it a very near-term path to taking constructive control.
This does not sound like the type of team-up that SPNEC was telegraphing as part of its original joint venture-centric approach to monetizing its holdings on a project-by-project basis.
It feels like something has clearly gone wrong. We can speculate all we want about what might have happened behind the scenes with Enrique Razon, or about the potential finances of SPPPH, but the truth is that we just don't know.
Nothing about how SPNEC has done anything has been normal.
This is no exception. Again, I'm not saying that anyone has done anything wrong, or that something isn't as it seems.
Is this good for shareholders or bad for shareholders? I don't know. If this deal is necessary to save the "world's largest solar farm" project, then I'd say that it's definitely a good deal for shareholders.
But we don't get that kind of insight.
SPNEC shareholders are left asking themselves a very familiar question: "Is this a sign a trouble, or is it according to plan?"
--
Merkado Barkada's opinions are provided for informational purposes only, and should not be considered a recommendation to buy or sell any particular stock. These daily articles are not updated with new information, so each investor must do his or her own due diligence before trading, as the facts and figures in each particular article may have changed.