What to look for in a city condo home
September 3, 2022 | 12:00am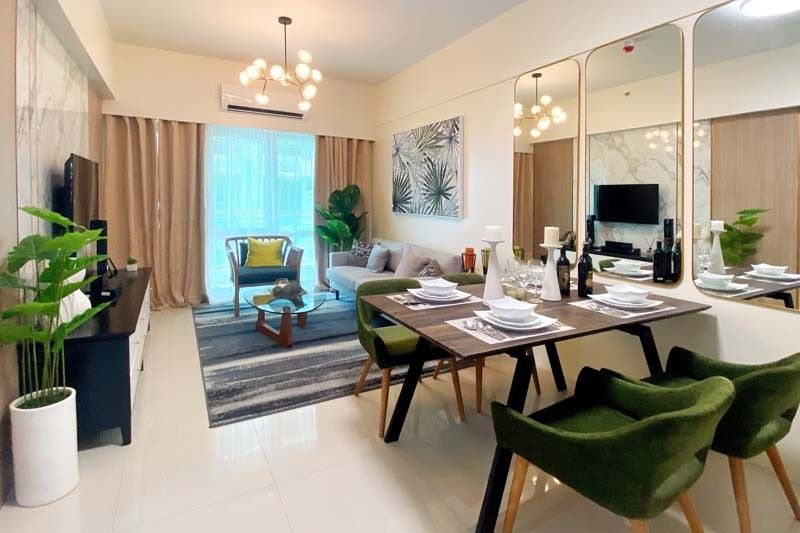 MANILA, Philippines — Increasingly, condominium living is becoming a desirable option for Filipino families in the metropolis. This is because it places them in a good position to effectively balance the various aspects of everyday life. However, while condo living seems advantageous in principle, home seekers still need to be circumspect in choosing the right property that will truly deliver on the desired benefits. There are important considerations to keep in mind when selecting a city condo, such as:
Prime location
Location is relative to the actual need of the homebuyer, but in general, a good one is accessible to major thoroughfares and transport hubs. This enables residents to navigate the metro easily, whether it be for work, study or recreation. Being located in a lucrative part of Metro Manila also ensures that a condo home acts as a wise investment as well, since its value can increase over time.
Useful amenities
A condo home is more than just the four walls of the unit. It is the whole vertical community where residents can enjoy a holistic lifestyle that includes physical activities or social interaction. Thus, amenities are an important consideration in choosing a city condo. Not only should these amenities be diverse enough for the different interests of the building inhabitants, but they should be efficient and functional for actual use.
Topnotch property management
Speaking of amenities, the maintenance and upkeep of these, along with the common areas and other facilities of the building, are all under the responsibility of the property management team. Excellent, reliable and trustworthy service are vital hallmarks of property management that one should consider when looking into a condo home. It would be wise to check the track record of the developer in managing its condo communities.
Construction quality
Impeccable finishes, ingenious space planning and overall sturdy construction of the building both inside and out speak of attention to detail, which assure buyers that the developer is serious in its commitment to deliver only the highest level of quality. However, most buyers are not experts in assessing construction quality, so a good way to ensure this is to go with developers that employ contractors with industry recognition.
Value for money
All in all, these factors are indicators that a buyer is getting utmost value for hard-earned money. Buying a property is one of the most important, life-changing decisions one makes in life, so it has to be a sound, satisfying and fulfilling one. A good way to put it is that value for money means being delighted beyond the usual expectations in a city condo home—getting more than just the usual limited space being offered by most other developers.
For ten years now, such quality beyond the basics is precisely the standard that independent real estate developer DataLand Inc. (DLI) has been upholding in creating some of the most compelling urban dwellings in the market today. DLI has been revolutionizing the local real estate landscape with topnotch product quality thanks to synergy with its parent company DDT Konstract, one of the few select "quadruple A" contractors in the Philippines.
DLI's vertical communities are thoughtfully designed not only with spaciousness but with a wealth of amenities that make city living more enjoyable. Its buildings are efficiently managed by an inhouse property management group, which ensures that its communities are well taken care of and looked after. Most importantly, DLI developments come at a price point that is within reach of most Filipino families aspiring for a better quality of life.
DLI's maiden condominium developments in the metro include The Silk Residences in Sta. Mesa, Manila and The Olive Place in Mandaluyong City. Even in its other real estate concepts across the country such as landed condominium, office building, leisure and hospitality, and master planned township, buyers and investors can expect the company's adherence to the same principles and standards of value.
Despite the myriad of choices in the real estate market today, not all developments are obviously made the same. Knowing what to look for in a property is key, and the easiest way sometimes is to know which developer to trust.
Visit www.datalandinc.com or call +63 917 629 1674