11th Herald Suites Golf Tournament: Appreciation and camaraderie in a great setting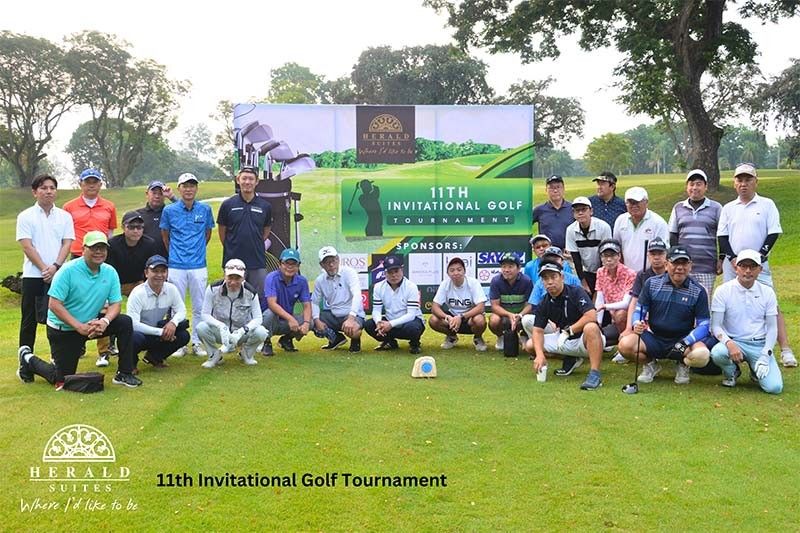 MANILA, Philippines — The Herald Suites invitational golf tournament is a much-awaited activity where the hotel staff and management get a chance to be outdoors and spend informal time with clients.
Held at Mimosa Plus Golf Course in Clark, Pampanga, the 11th Herald Suites Golf Tournament was a spirited and happy affair that brought old and new faces together after a two-year pandemic absence.
The event has been a way to grow and strengthen business relationships and friendships with loyal clients and has given Herald Suites the opportunity to meet its clients and reinforce the brand.
This year's participants included representatives from: Explosives Consultation and Application, Mitsumi Philippines Inc., Pilipinas Kyohritsu Inc. (PKI), Rohm Electronics Philippines Inc., Sanac Philippines Inc., NBC (Philippines) Car Technology Corporation, Mitsuwa Chemical Philippines, Imasen Philippine Manufacturing Corporation, Nishimatsu Construction Co., Ltd., PGA Sompo Insurance Corporation, P&A Grand Thorton, Mitsuba Philippines Corporation, JAE Philippines Inc., Fujitsu Die-Tech Corporation of the Philippines, The Japan Chamber of Commerce and Industry of the Philippines Inc., TSM Shipping Philippines Inc., TSM Maritime Services Phils. Inc., NDC Motor Sales, Denso Philippines Corporation, Sumi-North-Philippines Wiring Systems Corporation, P.IMES Corporation and Solvang Philippines Inc.
This year's gift sponsors and donors were: Balikbayan Handicrafts, Sky Biz, Duros Hotels Inc., One Tectona Hotel, Unilever - Ice Cream Group, Summit Drinking Water and Bai Hotel-Cebu.
The awarding ceremony and lunch was interspersed with musical entertainment as well as fun awards and prizes to trivia questions, giving a light and festive mood to the occasion.
The Herald Suites Golf Tournament will continue to play an important role in its client relationships because there comes a time when one needs to show their clients how much their business is valued.