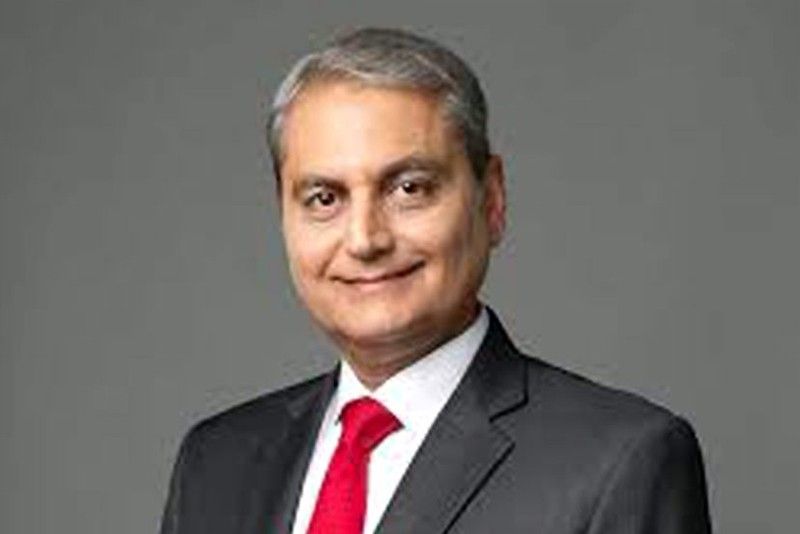 Security Bank's 'balikbayan' president a Pinoy at heart
Iris Gonzales
(The Philippine Star) - September 17, 2019 - 12:00am
MANILA, Philippines — Security Bank's new president Sanjiv Vohra knows just a few Tagalog words, but he is very much at home in the Philippines and considers himself a balikbayan, and very much a Pinoy at heart.
"I consider myself a balikbayan. I've been here 2006 to 2013 and while I was away, I've covered the Philippines. I don't have to reestablish myself," Vohra tells The STAR in a recent interview.
Indeed he is not new in the country. Vohra was appointed president of Security Bank last July 1.
Now, the "balikbayan" is back and looks forward to things to come. He has reasons to be excited.
"Security Bank, I feel is in a sweet spot right now and has a lot of room to grow," Vohra said.
At the new chief at the helm, Vohra said the focus in the next few months is to define where Security Bank will be in the near term so it can lay the foundation for the future.
"My focus in the next few months is defining near-term rather than medium to long term. It is important for us to define where we will be in the next 12 to 18 months because it will become the foundation for the long-term," Vohra said.
As it is now, Vohra said Security Bank is doing well, but there's always room to grow and improve.
Without telegraphing his plans for the company, Vohra shared with The STAR his priorities and general direction.
"My focus is really how we differentiate ourselves in an industry that is doing the same thing? So we're looking at produce differentiation and distribution differentiation," he said.
Toward this end, execution excellence would be the bank's focus.
"I've identified execution excellence as one of my focus here," he said.
He said there's been a lot of progress in retail banking and Security Bank has increased its branches and market share quite consistently.
"It is important for us to have an innovation mindset. So for instance, we ask ourselves, how can I improve on what we've done yesterday? If we can have that mindset for all employees it can create a massive wave for Security Bank," he said.
Vohra believes that the Philippine economy is in a sweet spot and so goes for Security Bank which, as a financial institution, will automatically grow along with the growth of the economy.
"The future will be defined by many things and right now, we are in a good spot."