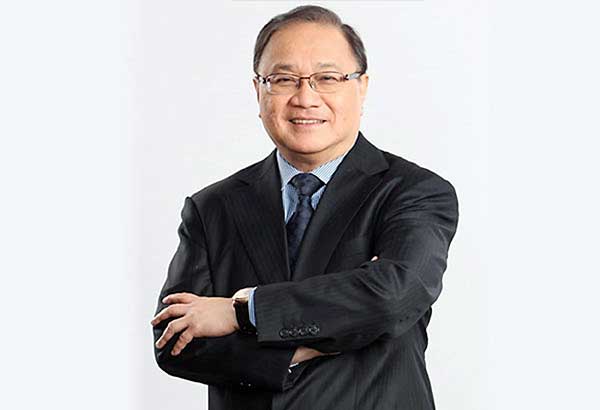 MVP to Bulakeños: Invest in agriculture
MANILA, Philippines — Bulacan, dubbed as the gateway to the northern Philippines, must expand further in agriculture and aquaculture to continue driving the province's growth potential, tycoon Manuel V. Pangilinan said.
In his speech before the Bulacan Business Conference in Malolos, Pangilinan said the province should take advantage of its strategic location and land resources to attract more businesses, create more jobs and boost its economic development.
"Invest in those businesses unique to the geographic and resource advantages of Bulacan," Pangilinan said.
Pangilinan noted that only six percent of Bulakeños draw employment from the agriculture sector.
"And it's not clear how much agriculture accounts for the province's GDP. It's likely to be modest. I would also infer that most of the poor are located in these rural areas. Your agricultural potential lies to the east, in almost half of your land area.We need to understand what crops are suitable for this mountainous topography," Pangilinan said.
Bulacan, the second most populous province after Cavite, is bounded by the provinces of Aurora and Quezon on the east, Nueva Ecija on the north, Pampanga on the west and Rizal on the southeast and Manila Bay on the southwest. Such accessibility has attracted private companies to expand and put up industrial estates in the province.
It has become a major link between the large consumer market in Manila and the resource-rich provinces of North Luzon.
The rural areas of Bulacan still largely depend on agriculture and fisheries in the coastal areas as a source of income. Some of the major crops are rice, corn, vegetables, and fruits such as mangoes as well as various kinds of fish and seafood.
Pangilinan also called for the development of sustainable aquaculture production.
"Aquaculture comes with agriculture - technology for aquaculture in the open seas, not just fishponds, are now available," he added.
Apart from this, Pangilinan said the province also offers opportunities in tourism. "We should also consider the tourism potential of Sierra Madre, the coolest part of Bulacan," he said.
Pangilinan cited the government's efforts to build a railway to Malolos, Bulacan and eventually to Clark in Pampanga.
"The impact on real estate, on commerce and agriculture, on logistics and even on manufacturing will be significant," he said.
Pangilinan noted the group's long business ties and significant investments in Bulacan.
He said 93 percent of raw water supply from unit Maynilad Water Services Inc. comes from the Angat dam, which fuels a hydro electric plant.
Maynilad provides potable water to six water districts including Meycauayan, Obando, Bocaue, Santa Maria and Ciudad de Victoria.
As for healthcare, Metro Pacific Investments Corp. partnered with the Reyes family to expand and upgrade Sacred Heart Hospital of Malolos to standards comparable with tertiary hospitals in Metro Manila.
"Bulakeños need not go far to access high quality diagnostics. Bed capacity will expand to 100 next year and 100 more beds two years after," Pangilinan said.
The group, through Manila Electric Co., has been in Bulacan for more than 30 years.