DA: No bird flu in Butuan
August 21, 2017 | 10:55am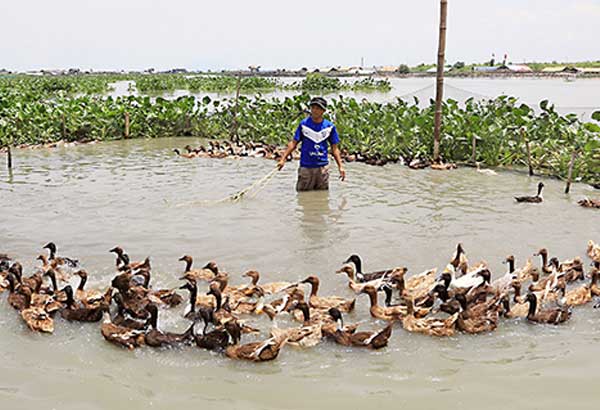 MANILA, Philippines — The Department of Agriculture assured the public Monday that there is no bird flu in Butuan City and that the reported deaths in one farm is a result of poor farm health management.
The DA's Bureau of Animal Industry said test inspection by the Regional Animal Diseases Detection Laboratory revealed poultry in Butuan City in Agusan del Norte are not infected with the bird flu virus.
A small-scale duck raiser in Butuan City lost 16 ducks over the weekend, sparking fears that the virus has spread to Agusan del Norte in Northern Mindanao.
Arlene Vytiaco, head of the BAI Animal Disease and control Division, maintained that it was the negligence of the farm owner that caused the death of the animals.
"The death was due to poor management. It was overcrowded, no ventilation, no proper water facility. Their farm is located just below their house," Vytiaco told The STAR in a phone interview.
"It was really just poor management. There are no other mortality [in the area]. There is no outbreak in Butuan," she added.
Nueva Ecija under state of calamity
The local government of Nueva Ecija has already declared a state of calamity in the whole province after the towns of San Isidro and Jaen tested positive for bird flu.
Nueva Ecija Gov. Czarina Umali declared the state of calamity based on the recommendation of the Provincial Disaster Risk Reduction and Management Council.
"This is to contain the bird flu virus and for the municipalities to be able to use their calamity fund for rehabilitation," Umali said.
The farm in Jaen raised quails which were wiped out while the farm in San Isidro is a layer poultry facility of about 20,000 heads.
Similar to the case in Pampanga, a one-kilometer contained radius and a seven-kilometer controlled radius have been established.
Depopulation in Jaen and San Isidro started Sunday with an initial 9,000 quails and 11,300 layer chickens.
The DA estimated that heads to be culled will total to 160,000. Of that number, 90,000 of are quails and the remaining 70,000 are layer chickens.
The province of Nueva Ecija has an estimated poultry population of over six million poultry heads.
The DA will also compensate farmers whose fowls will be culled at P80 per head while the province itself will set aside funds to help affected farmers cope with losses.
Umali urged residents, especially farm owners, to help the government curb the spread of the bird flu virus by immediately reporting incidents of animal deaths in their area.