Government raises only P35.5 billion from T-bill sale
November 29, 2022 | 12:00am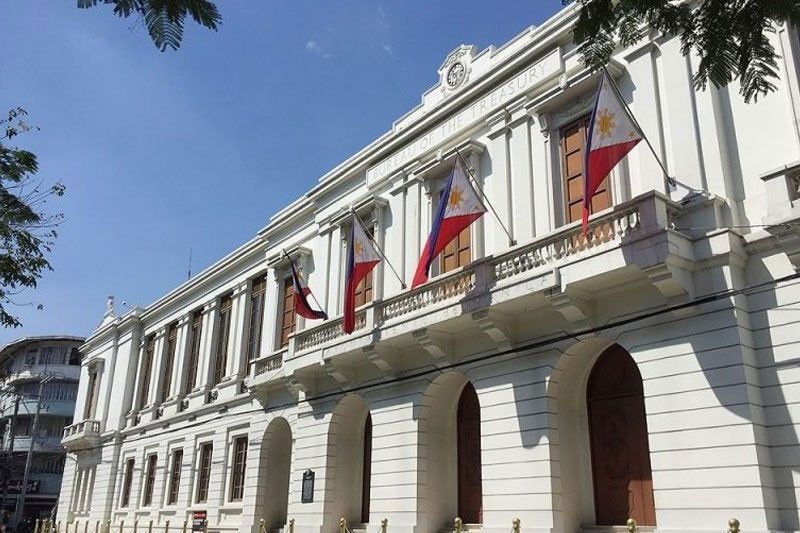 MANILA, Philippines — The government managed to raise only P35.47 billion, less than 50 percent of the expected proceeds from the sale of government securities in November, as investors continue to demand high yields amid monetary tightening here and abroad.
The Bureau of the Treasury partially awarded P9.62 billion in short-term T-bills, its last offer for the month.
This brought total T-bills raised to P35.47 billion or just 47 percent of the target P75 billion for November.
During the month, rates remained on an uptrend even as demand started to pick up as the Bangko Sentral ng Pilipinas delivered another 75-basis-point rate hike last week, matching the rate hike of the US Federal Reserve.
The last auction for the month marked the 15th straight week of T-bills' offer that the Treasury failed to raise its intended amount of P15 billion.
"Rates are aligned with the secondary level and the award provides good supply to the market to deploy short-term liquidity," national treasurer Rosalia de Leon said.
During yesterday's auction, rates went up from secondary markets, prompting the Treasury to only partially accept offers for three, six and 12-month tenors of T-bills.
This is also a deterioration from last week's T-bills on offer, where the government raised P10.55 billion.
Rates for the 91-day T-bills inched up by 2.8 basis points to 4.205 percent, a drop from last week's rate of 4.375 percent, but above the secondary rate of 4.177 percent.
The Treasury still made a full award for the 91-day T-bills and raised P5 billion.
On the other hand, the 182-day short-dated debt papers saw rates go down by a measly 0.04 basis points to 4.92 percent from the reference rate of 4.924 percent. This was also the rate last week.
For the 364-day T-bills, rates averaged 5.15 percent, increasing by 6.9 basis points. This is higher than the previous auction's rate of 5.142 percent.
The Treasury awarded P2.1 billion for the six-month tenor and another P2.52 billion for the one-year securities.
Overall demand for the short-term securities rose by 22 percent week-on-week. Total bids reached P35.787 billion, oversubscribing the auction by 2.39 times.
This is already the highest demand for T-bills since mid-August when total tenders reached P40.532 billion.
Bids for the 91-day securities rose to P25.987 billion, but declined to P5.78 billion and P4.02 billion for the six months and 12 months offer, respectively.