Pag-IBIG hikes housing loans to record P40 billion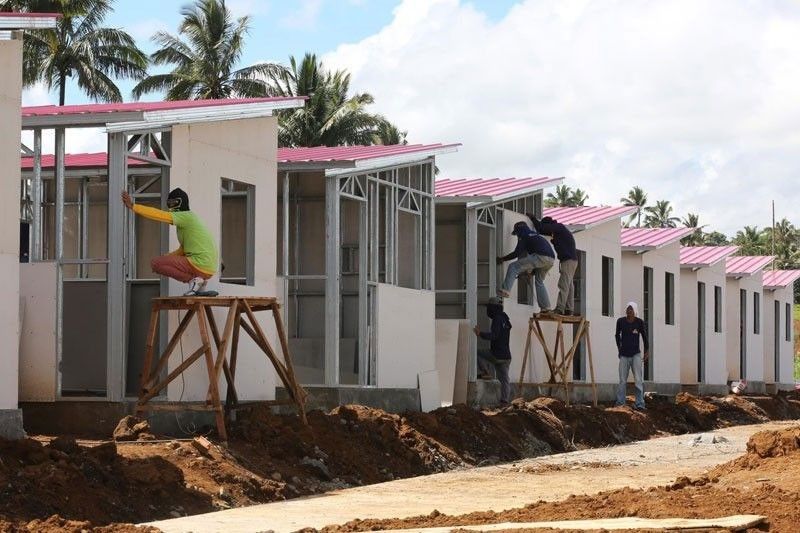 MANILA, Philippines — State-run HomeDevelopment Mutual Fund, also known as Pag-IBIG Fund, has increased the amount of housing loans it released to a record P40 billion as of May.
In a report, Housing Secretary and Pag-IBIG chairman Eduardo del Rosario said the agency hiked its home loans by 15 percent to a high of P40.41 billion in the five months to May, from P35.28 billion a year ago.
Pag-IBIG CEO Acmad Rizaldy Moti said the loans bankrolled the construction and purchase of 36,865 units for members. During the same period in 2021, the home loans financed the acquisition of 34,979 houses.
Moti said at least 18 percent, or 6,787, of loans funded socialized houses. The agency grants socialized home loans to minimum wage and low income workers in need of credit to build a shelter for their family.
For the rest of the year, Moti said Pag-IBIG expects to release some P65 billion in housing loans, projecting that the agency will reach P105 billion by the end of 2022.
"Last year, we surpassed the P100-billion level in home loan releases, a feat we previously thought was impossible," he said.
"This year, with our record-high home loan releases from January to May, we are optimistic that Pag-IBIG Fund is well on its way to yet another banner year," he added.
Moti said the agency can sustain the upward trend in loan releases as he expects that Pag-IBIG, under the leadership of deputy CEO for home lending Marilene Acosta, will push forward with efforts to finance as many houses of its members as possible.
Del Rosario, for his part, said the consistent growth in home loans indicate the effectiveness of the programs that Pag-IBIG has in place. He said these measures will be kept to give low-income workers the opportunity to own a house.
Last year housing loans approved by Pag-IBIG rose by 58 percent to an all-time high of P100.8 billion, from P63.75 billion in 2020, even surpassing the pre-pandemic record of P86.74 billion in 2019.
Likewise, socialized home loans went up by 37 percent to P9.71 billion, from P7.1 billion, on an annual basis, as Pag-IBIG expanded the reach of its Affordable Housing Program that caters to members who earn just P12,000 a month.