Peso closes near 55 as BSP stays dovish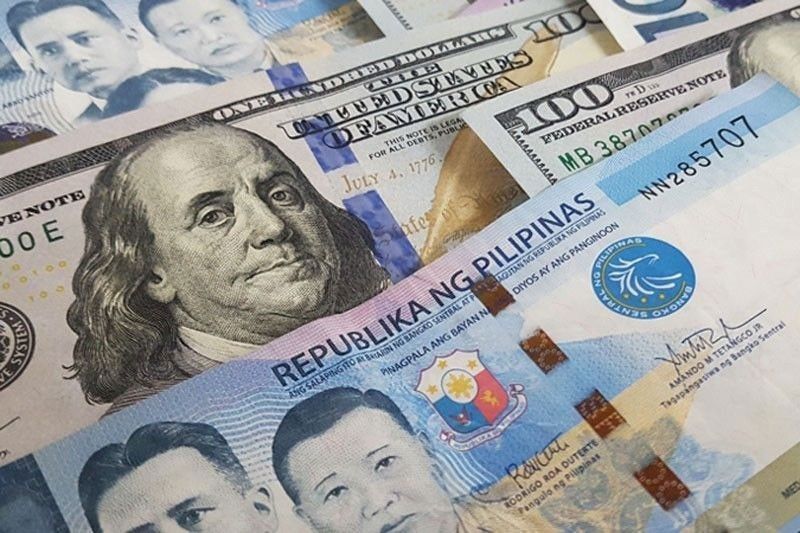 MANILA, Philippines — The Philippine peso on Friday finished trading a hair's breadth away from the P55-per-dollar level, posting its weakest performance in nearly 17 years after the Bangko Sentral ng Pilipinas ignored calls for bigger rate hikes to fight inflation.
The local currency capped the week at P54.985 against the greenback, weaker than its previous closing of P54.7.
Data showed this is the peso's worst performance since closing at P55.08 versus the dollar on Oct. 28, 2005 — the year the political scandal and electoral crisis known as "Hello, Garci" hit the Philippines under the Arroyo administration.
The decline came a day after the BSP hiked its policy rate by another 25 basis points, defying calls for a more aggressive action against inflation and amid an ultra-hawkish US Federal Reserve.
"The recent weakness is likely due to market sentiment that the BSP is behind the curve in terms of rate hikes, especially since there were calls to be more aggressive yesterday," Domini Velasquez, chief economist at China Banking Corp., said in a Viber message.
A weak currency could make imports more expensive for the Philippines. This, in turn, could further fan inflation.
While other emerging market currencies have also been on a freefall amid a rallying dollar, Jun Neri, lead economist at Bank of the Philippine Islands, believes the peso's slump is something that should not be taken lightly.
"The peso's YoY (year-on-year) decline is not more than 11% and is the third biggest decliner among major Asian currencies so I don't think we can downplay the decline as something common to everyone. Only the Japanese yen and the Korean won are weakening versus peso. Almost all else are strengthening versus the peso YoY," Neri said in a Viber message. — with Ramon Royandoyan