BSP sustains dovish attack on inflation, fires off second rate hike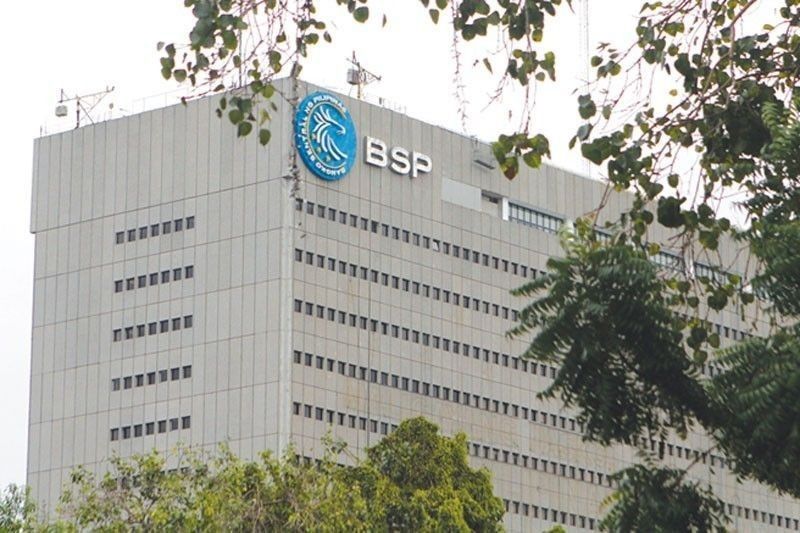 MANILA, Philippines (Update 1, 4:24 p.m.) — The Bangko Sentral ng Pilipinas hiked its policy rate by another 25 basis points on Thursday, ignoring calls for a more aggressive action to tame inflation and stem the peso's slump.
The adjustment was preceded by a hike of the same magnitude last May, with the Monetary Board's latest decision bringing the benchmark rate to 2.50%.
If anything, Thursday's decision defied calls for a much bigger hike, as central banks around the world play catch-up in a bid to rein in red-hot inflation that they once thought to be only "transitory".
But it was nevertheless a widely expected move after incoming Governor Felipe Medalla telegraphed to the market earlier this week that the tightening would be "gradual" to avoid hurting the economy too much.
READ: Incoming BSP boss hints at 2 more rate hikes, more in 2023 'if necessary'
"The Monetary Board believes that a follow-through increase in the policy rate enables the BSP to withdraw its stimulus measures while safeguarding macroeconomic stability amid rising global commodity prices and strong external headwinds to domestic economic growth," the central bank said in a statement.
"The Monetary Board also reiterates its support for the carefully coordinated efforts of other government agencies as part of a whole-of-government approach in implementing non-monetary interventions to mitigate the impact of persistent supply-side factors on inflation," it added.
Apart from lifting rates again, the BSP likewise raised their inflation forecasts. For this year, the central bank projected inflation will average 5% that, if realized, would breach the state's 2-4% target. By next year, price growth is seen slowing to 4.2% before easing to 3.3% in 2024.
"But if we are right that oil prices will drop over the coming months, worries about inflation should start to ease. Slower growth in the Philippines will also help bring down price pressures. The economy appears to have experienced a reopening boost this quarter," Gareth Leather, senior Asia economist of Capital Economics, said in an e-mailed commentary.
Leather projected economic growth to slow down in the second half of 2022. The BSP was careful in saying that the impact of rate hikes would be minimal on the gross domestic product since they don't want to risk derailing the country's economic recovery.
"The upshot is that the central bank is unlikely to embark on an aggressive tightening cycle," he added.
'Faster inflation, weaker peso'
For Nicholas Antonio Mapa, senior economist of ING Bank in Manila, the BSP's dovish move will only accelerate inflation. The BSP noted the risk of second-round effects of inflation loom as commodity prices are accelerating everywhere.
"With BSP signaling its preference for a dovish rate hike cycle in the face of aggressive tightening from global central banks, we can expect even faster inflation and a weaker Peso for the rest of the year," Mapa said in an emailed commentary.
The peso slumped earlier this week, hitting lows unseen since November 2005. The BSP explained to reporters on Thursday that the peso's depreciation is "consistent" with the monetary policy normalization in more advanced economies and a strong dollar trend.
READ: Peso plummets to 16-year low as BSP stays dovish
For Mapa, the BSP's reluctance to hike more aggressively is due to its belief that the rise in commodity prices is "largely cost push." Inflation soared to 5.4% in May on the back of rising transport fares and oil prices.
"We will need to revisit our peso and inflation forecasts but we will likely adjust both given BSP's dovish leaning in contrast to the more hawkish Fed," Mapa added.