IMF retains growth outlook on Philippines despite Omicron onslaught
January 26, 2022 | 3:25pm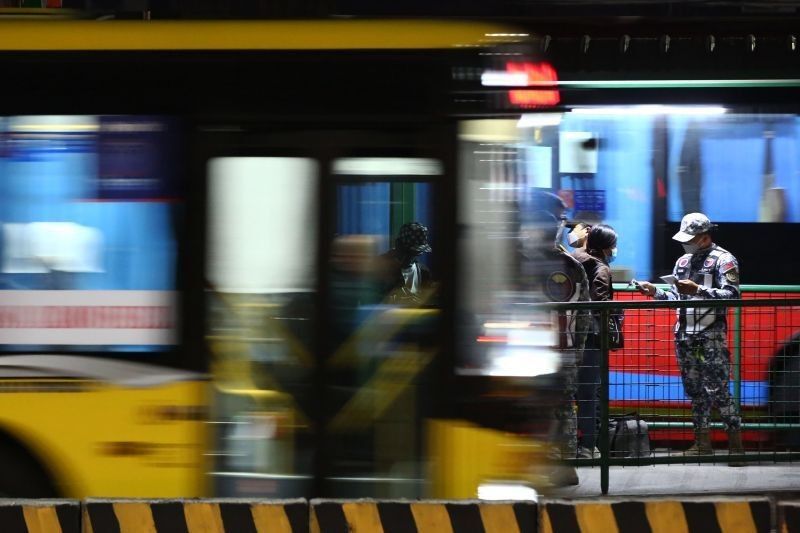 MANILA, Philippines — The International Monetary Fund retained its growth forecast for the Philippines for this year, citing disruptions caused by the Omicron variant that are nevertheless expected to fade.
The Washington-based lender expects the domestic economy to grow 6.3% this year, unchanged from its projection back in October last year, Ragnar Gudmundsson, IMF resident representative to the Philippines, said. This forecast was factored in IMF's latest World Economic Outlook report released on Tuesday night.
If realized, this year's gross domestic product growth would be better than 4.6% expansion that the IMF projected for 2021. The Philippine Statistics Authority will release the official GDP data for 2021 on Thursday morning.
"The Philippine economy is still projected to grow at 6.3% in 2022. This is because the carryover from the upward growth revision in 2021 is expected to be canceled out by the rapid spread of the Omicron variant and new quarantine measures in the first quarter of 2022," Gudmundsson said in an e-mail.
"Strong growth is nevertheless expected during the remainder of 2022, as vaccination proceeds further, policy measures remain appropriately supportive, and private sector confidence improves," he added.
The fund's concerns over the economic impact of Omicron variant is highlighted in its bleaker outlook for the global economy. The crisis lender cut its world GDP forecast for 2022 to 4.4%, half a point lower than the October estimate, due to the "impediments" caused by the latest outbreak, although those are expected to begin to fade in the second quarter of the year.
"The global economy enters 2022 in a weaker position than previously expected," the IMF said in the quarterly update, adding that "the emergence of the Omicron variant in late November threatens to set back this tentative path to recovery."
The outlook remains beset by risks, including geopolitical tensions and a wave of price increases hitting consumers and businesses that is expected to last longer than previously expected.
At home, latest government data showed the economy eked out a 6.9% growth (revised downwards) in the third quarter of last year despite the onslaught of Delta variant at the time. This was after the government changed its pandemic strategy by replacing draconian lockdowns with "granular" ones that only restrict mobility in areas with high infection rates.
That better-than-expected GDP performance convinced economic managers to hike the government's growth target for 2021 to 5-5.5%. The Philippine government forecasts the economy to grow 7-9% for 2022 and 6-7% by 2023 and 2024. — with AFP