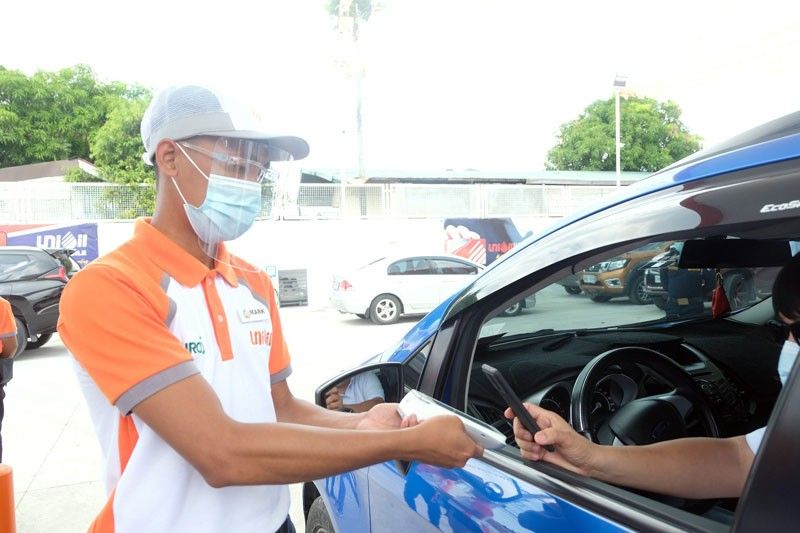 A Unioil customer pays for his gas using the PayMaya app.
STAR/File
PayMaya fuels Unioil with contactless payment options
(The Philippine Star) - January 12, 2021 - 12:00am
MANILA, Philippines — PayMaya continued to assert its leadership in digital payments processing for the fuel retail sector, adding Unioil recently to its roster of name partners.
More than 70 Unioil gasoline stations across Luzon are being equipped with the widest range of contactless options for card and eWallet payments powered by PayMaya.
Through the partnership, Unioil can now utilize the PayMaya One terminal to accept credit, debit, and prepaid card payment options for VISA, Mastercard, and JCB cardholders, as well as emerging payment options such as PayMaya QR, WeChat Pay, and GrabPay.
PayMaya is currently the leading payment company in the Philippines with the widest deployment of android-based POS terminals in the Philippines, with its PayMaya One device being adopted by major supermarkets, restaurants, service providers, and government agencies across the country.
"We've been doing our part to progress responsibly in the new normal, and our partnership with PayMaya plays an important role in providing safer and more convenient payment transactions for both our customers and frontliners," said Eduardo Pasion, Unioil vice president for retail.
PayMaya is the only end-to-end digital payments ecosystem enabler in the Philippines with platforms and services that cut across consumers, merchants, communities, and government. Through its enterprise business, it is the largest digital payments processor for key industries in the country including "everyday" merchants such as the largest retail, food, gas, and eCommerce merchants as well as government agencies and units.
Unioil customers can now enjoy a safer and more convenient way to pay for their gas via PayMaya contactless payment solutions for credit, debit, and prepaid card payments as well as eWallet accounts including PayMaya QR, WeChat Pay, and GrabPay.