DOF: Philippines has capacity to pay loans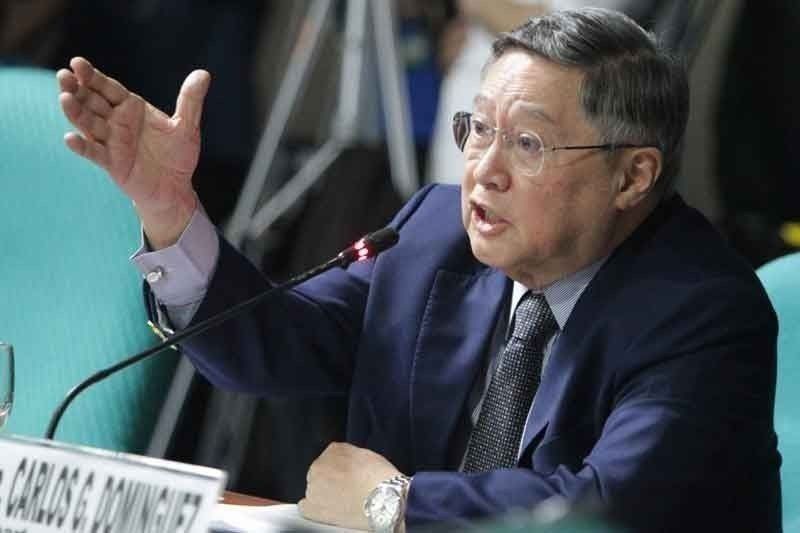 MANILA, Philippines — The Department of Finance (DOF) has assured the public that the Philippines has the capacity to pay its loans even as it ramped up its borrowings to finance measures to address the COVID-19 pandemic.
During the pre-State of the Nation Address (SONA) forum yesterday, Finance Secretary Carlos Dominguez allayed fears that the government is getting buried in debt amid the global health crisis.
"I would like to assure you and the entire Filipino people that we have the capacity to borrow.We are borrowing at very low rates and we have the capacity to pay this loan in the future," Dominguez told a citizen who raised a question on the country's debt during the forum.
According to the finance chief, the government is increasing its borrowings to finance the growing spending requirements due to COVID-19 amid weak revenue generation.
Nevertheless, the finance chief emphasized that the Philippines debt level has remained "manageable."
He said the country's debt level compared to its gross domestic product (GDP) has been reduced to a historic low of 39.6 percent by the end of 2019, giving the government room to increase borrowings.
By the end of this year, Dominguez said the Duterte administration is planning to bring its debt-to-GDP level to around 50 percent to beef up the state coffers and finance COVID-19 response efforts.
"And that is still very affordable mainly because the cost is very low. The cost of our debt, the interest rates we are paying on our debt are at historic lows, and one of the reasons is that our credit rating is very good," he said.
Last month, the Japan Credit Rating Agency upgraded the country's credit rating to A- from BBB+, noting the Philippine economy's resilience even amid the COVID-19 pandemic.
S&P Global Ratings also upheld the country's BBB+ credit rating and stable outlook, defying a trend of downgrades and negative outlook revisions in other parts of the world.
"So the debt is very manageable and it is affordable for us," Dominguez said.
Economic managers expect the country's budget deficit to widen to P1.613 trillion or 8.4 percent of gross domestic product this year.
To bridge the gap, the DOF has raised a total of $5.3 billion in concessional budgetary support from the Philippines' development partners.
The Philippines also secured $126 million in grants and loans from its development partners for various Covid-19 specific projects.
In the commercial market, the government raised $2.35 billion from its latest global bond offering that fetched the Philippines' lowest ever coupon in the US dollar market.
Dominguez said debt from domestic sources amounted to P1.2 trillion since the beginning of the year, which includes the P300 billion short-term loan extended by the Bangko Sentral ng Pilipinas (BSP).