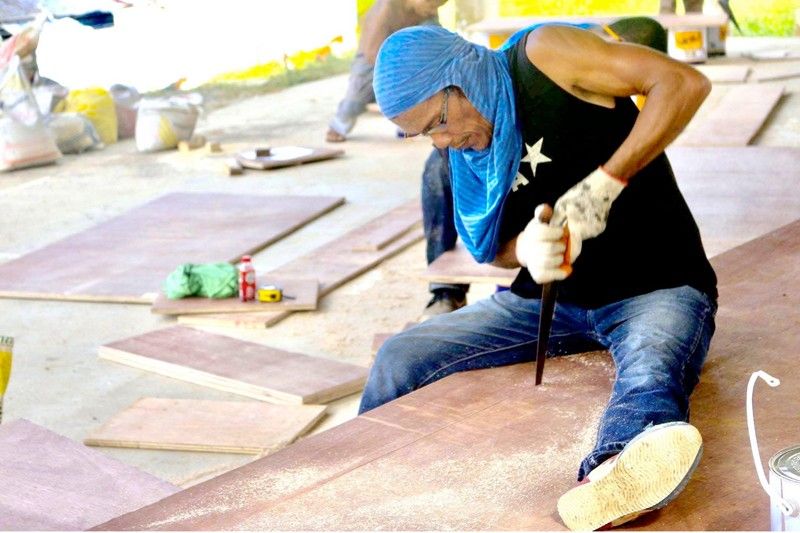 One of the 21 Dinagatnon carpenters who helped build 150 beds in five days.
STAR/File
Nickel Asia subsidiary donates for COVID facilities in Dinagat
(The Philippine Star) - July 5, 2020 - 12:00am
MANILA, Philippines — Cagdianao Mining Corp. (CMC), a subsidiary of Nickel Asia Corp. (NAC), donated more than P500,000 to cover the cost of labor and materials for the provision of wooden beds to be used in COVID-19 quarantine facilities in Dinagat Islands province.
Primarily intended for the Municipal Care and Containment Center (MCCC) of Dinagat, a total of 150 beds built by 21 carpenters in five days will be distributed to all seven municipalities in the province, namely Cagdianao, San Jose, Tubajon, Libjo, Loreto, Basilisa and Dinagat.
Dinagat Islands remains COVID-free as the provincial government continues to closely monitor the health and safety of the communities. Likewise, CMC strictly abides by the stringent guidelines and protocols imposed by the government to maintain a safe and healthy workplace .
CMC, with operations in Barangay Valencia, donated P577,024 from its corporate social responsibility budget, said resident mine manager Arnilo Milaor.
Dinagat Islands Governor Arlene "Kaka" Bag-ao, together with the Dinagat Islands Inter-Agency Task Force for COVID-19, initiated the program called "Katre-Karpintero" to respond to the need for more beds for quarantine facilities in the province.