Meralco: 100% electrification of franchise area seen by 2020
December 14, 2019 | 12:00am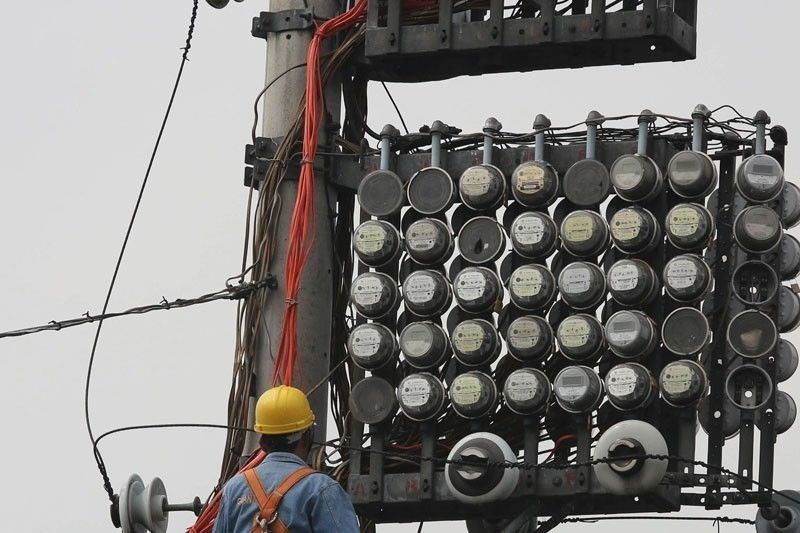 MANILA, Philippines — Manila Electric Co. (Meralco) hopes to achieve 100 percent electrification of its franchise area by 2020.
Meralco senior vice president and head of networks Ronnie Aperocho said this initiative is in support of the distribution utility's initiatives towards using more sustainable energy sources and highlights efforts on rural electrification, a point of focus by President Duterte.
The power utility giant has intensified its electrification program since the second quarter of the year.
It has set its focus on unserved customers in Metro Manila and Batangas to provide distribution and connection service.
For the year, it has identified to cover 118 sites, serving nearly 16,000 households. Of the total, 81 sites are located in Metro Manila and 37 sites in Batangas.
"These sites used to be problematic in terms of extending our facilities because of many issues like right of way (ROW), local government unit problems and permitting issues," Aperocho said.
Meralco is projecting to spend P267.19 million for the electrification of these areas.
"We're working very hard to address those hurdles for us to really extend facilities. We have energized 19 sites and were moving ahead to resolve all the ROW issues so that we could commission or give power to all these customers by Christmas time," Aperocho said.
In 2018, Energy Secretary Alfonso Cusi ordered Meralco to explain why power services do not reach far-flung areas within its franchise.
At that time, he said the DOE was reviewing identified areas for possible operations of third party electricity providers as part of its rural electrification program.
The country's largest power distributor had not yet expanded its power distribution services to Isla Verde in Batangas and Cagbalete Island in Quezon, both of which are far-flung areas within its franchise area.
--