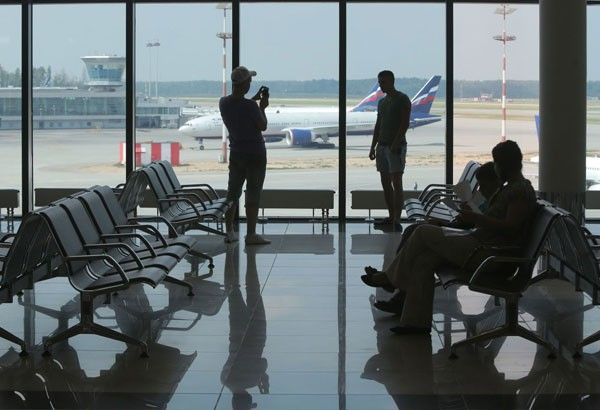 DEMAND AND SUPPLY
-
Boo Chanco
(The Philippine Star) - June 19, 2019 - 12:00am
I noticed in social media while I was in Singapore that there had been quite a buzz about Sangley and Duterte's order to move domestic flights there before December. The President wasn't happy about NAIA congestion and has started asking questions about relief plans.
Of course, the President was told about "a basket of solutions" and the most immediately viable is moving the general aviation flights to Sangley. This is an old plan from the past administration that got nowhere even if the DOTC Secretary then was a former congressman from Cavite.
The plan to move general aviation to Sangley actually started with Mar Roxas during his short and uneventful stint as DOTC Secretary. It was one of the solutions Mar offered. The other was the construction of quick exit taxiways at NAIA.
Unfortunately, Mar was extremely poor in implementation. So was his successor, Jun Abaya. The current administration completed the construction of the quick exit taxiways so an aircraft using the main runway can quickly move out and another aircraft can land or take off.
The problem of NAIA congestion is traffic volume. There are just too many flights. The airport is operating way above its capacity. Volume will increase even more with a booming economy.
A second parallel runway would help immensely. But no administration has the political will to expropriate the needed land from such subdivisions as Merville and Multinational Village.
That's why the stopgap measure of moving general aviation to Sangley came about. Gen av has an average of 70 to 80 flights per day. But the problem of gen av is the operating capability of the light aircraft. They take too much time when using the runways.
You can say that theoretically those 70 to 80 flights are equivalent to perhaps 160 flights per day when you total their runway occupancy time use, an aviation expert told me. These are also low capacity planes, carrying very few people compared to commercial jets.
But the small planes are owned by very powerful people in business and industry. They like the convenience of using NAIA. Only the fish flights complied when the order was made to move to Sangley. These are planes flying fish from our fishing towns.
Actually, gen av folks have reason to ignore the order to move to Sangley. There is nothing in Sangley by way of an airfield they can immediately use. There are no hangars to keep their planes.
It also floods. Cavite Gov. Jesus Crispin Remulla said $5 billion to $10 billion will be needed to ensure that the runways of Sangley will not be flooded during high tide or the rainy season. And getting in and out of Sangley through the streets of Cavite can be a nightmare.
To the credit of this administration, they tried to make a semblance of a usable airport at Sangley. After three years, they claim to be over halfway done when the Duterte order came. Hopefully, in the rush to comply with the President's order, they will not cut corners and end up with more problems in the future.
As for moving domestic flights there, it is not going to happen. The runway at Sangley, even if completed, will not be able to safely accommodate the Airbus 320s, the workhorse of our domestic commercial flight operations.
Sangley could be used for the ATR of Cebu Pacific and the Q300/400 of PAL. But what happens to the passengers? How will they get to Metro Manila?
There is a proposal to put a ferry terminal at Sangley where ferries can dock and take airline passengers to the MOA area. But if they have to make connections on other domestic and international flights, it will prove difficult.
Other than influential taipans, many powerful government officials whose offices own planes and operate hangars at NAIA are also not ready to give up the convenience of this in-city airport. They should set the example.
It is just as well that Duterte is now taking a hands-on approach to the congestion problem of NAIA. It is the only way the problem will get the kind of serious attention it badly needs.
As for the report that Duterte is planning to change some NAIA officials, I am not sure a retired military officer like P-Noy's NAIA GM is ideal. A long learning curve will still be required.
Actually, a good mall manager, not a retired air force general, will be better. Mall managers know how to maintain buildings that take in a large number of foot traffic. And they know things like air conditioning and restrooms must always be in tiptop condition. CAAP can take care of the technical aspects of airport operations.
The best airport manager is one who has actual airport management experience like Andrew Harrison who runs the Mactan Cebu International Airport for Megawide. He has worked at among other airports, JFK in New York.
Speaking of airports and malls, the Jewel at Changi International Airport is one to behold. It has to be the best looking mall anywhere in the world. And it is right across Changi's Terminal 1 that is used by Philippine Airlines.
The Jewel is a combination of a lot of things that will make Changi the ideal connection hub. Even if you have to wait eight hours to connect, you will be totally entertained at the Jewel.
If you are planning a trip to Singapore, plan to come in a day before or stay a day after your business there to explore the Jewel. You can even do early check-in of your luggage at Terminal 1 or at the Jewel itself.
We don't need to try to top the Jewel because we don't need one. Getting airport management right should be good enough. A faster approval of a proposal by a private sector consortium to run NAIA is essential. Changi is the technical adviser of the consortium.
Boo Chanco's e-mail address is bchanco@gmail.com. Follow him on Twitter @boochanco