Metrobank redeeming P16 B notes early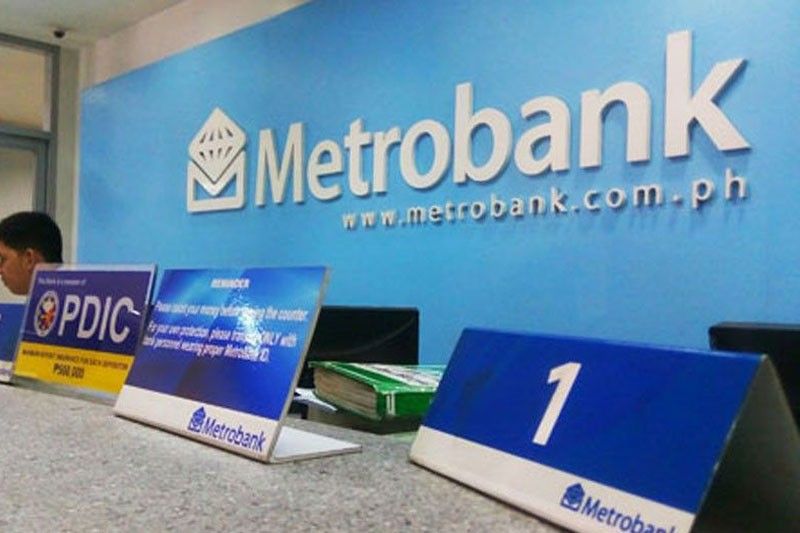 MANILA, Philippines — The Metropolitan Bank & Trust Co. (Metrobank) has received the approval of the Bangko Sentral ng Pilipinas (BSP) to redeem P16 billion in debt notes ahead of scheduled maturity to avoid paying a step-up interest rate.
In a disclosure to the Philippine Stock Exchange (PSE), Metrobank said the call option on the P16 billion subordinated debt has been approved by the central bank.
Last February, the board of directors of Metrobank approved to exercise the call option on the subordinated debt on June 27 in accordance with the terms and conditions of the note issuance.
Metrobank raised P16 billion from the issuance of debt notes in March 2014 in compliance with the Basel III capital framework imposed by the BSP. The debt notes qualifying as Tier 2 capital are due June 27, 2024 and carried a coupon rate of 5.375 percent for the first five years.
The listed bank is set to pay the call price equal to 100 percent of the principal amount together with accrued interest to all noteholders as of June 25 this year.
Metrobank also raised another P6.5 billion from the issuance of notes due August 2025 in July 2014 to comply with the capital adequacy standards under Basel III. This completed the $500 billion Tier 2 notes issuance of the listed bank.
The BSP required universal and commercial banks or big banks to adopt the capital adequacy standards under Basel III in January 2014 to improve the ability of banks to absorb losses, extend the coverage of financial risks, and build stronger firewall against periods of stress.
Basel 3 is a set of reforms introduced by the Basel Committee on Banking Supervision in the wake of the 2008 global financial crisis.
Aside from Metrobank, other banks that issued Tier 2 notes include Philippine Savings Bank with P3 billion, East West Banking Corp. with P5 billion, BDO Unibank Inc. with P10 billion, Asia United Bank with P5 billion, and East West Rural Bank with P1.25 billion.
Late last year, Metrobank raised P28 billion from the issuance of fixed rate notes as part of its P100-billion bond and commercial paper program.
It also raised P60 billion from the sale of new shares to existing shareholders led by GT Capital Holdings through a stock rights offer last April to further enhance its capital ratios, keeping it well above the Basel III requirements.