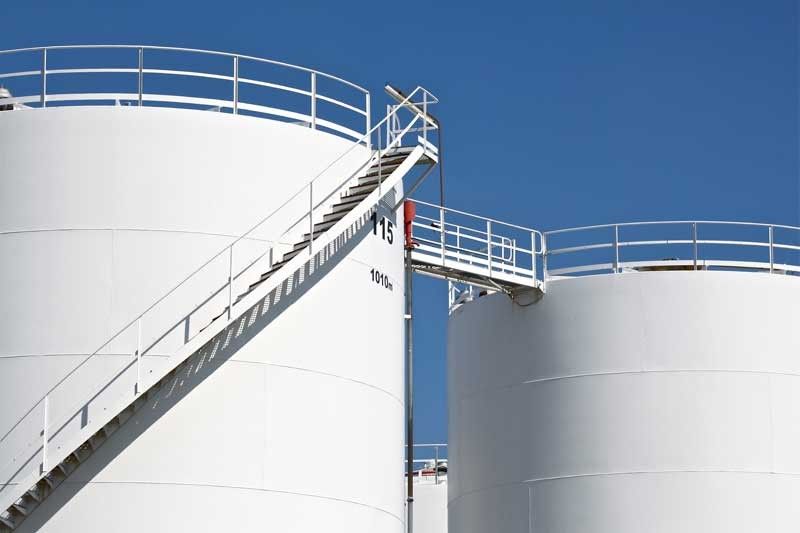 This is after their joint venture firm Tanglawan Philippines LNG Inc. was granted by the Department of Energy (DOE) the notice to proceed (NTP) to build an LNG terminal in Batangas.
File Photo
Phoenix Petroleum, China partner eye start of LNG terminal in 2023
MANILA, Philippines — The team-up of businessman Dennis Uy's Phoenix Petroleum Philippines Inc. and China National Offshore Oil Corp. (CNOOC) expects to start operating its liquefied natural gas (LNG) terminal by 2023.
This is after their joint venture firm Tanglawan Philippines LNG Inc. was granted by the Department of Energy (DOE) the notice to proceed (NTP) to build an LNG terminal in Batangas.
In disclosure to the Philippine Stock Exchange yesterday, Phoenix Petroleum said it plans to break ground on the facility within the year. The facility has a capacity of 2.2 metric tons per annum, with commercial operations targeted to start in 2023.
Phoenix Petroleum said the LNG terminal would help support the demand for a clean and reliable energy source in Luzon and contribute to the sustainable development of the Philippine economy.
The integrated long-term project also aims to develop a gas-fired power generation facility with up to 2,000 megawatts installed capacity.
"The terminal is only stage one of our plans for the facility. We will develop it to become an LNG hub, giving Filipinos access to low-cost and environment-friendly energy supply," said Phoenix Petroleum chief operating officer Henry Albert Fadullon.
Tanglawan Philippines is a joint venture between Phoenix Petroleum, and CNOOC Gas and Power Group Co. Ltd., CNOOC's subsidiary and China's largest LNG importer and terminal operator.
Apart from building an onshore LNG terminal, Tanglawan Philippines is also looking at building its own LNG-fired power plant as offtaker of the LNG supply.
The joint venture is among the entities that have submitted proposals to the government to build the LNG terminals.
Apart from Tanglawan Philippines, the DOE has granted Energy World Corp., an Australia listed energy company, a permit to construct and operate the LNG import terminal and regassification facility in Pagbilao, Quezon.
Since 2011, EWC has been developing the first LNG hub terminal in the Philippines in Pagbilao, Quezon. It consists of two, full containment, onshore LNG tanks with a pumpable capacity of 130,000 cubic meters of LNG each.
Lopez-led First Gen Corp., in partnership with Tokyo Gas Co., Ltd.—Japan's largest natural gas utility—has also submitted its bid to build its LNG terminal at its Batangas Clean Energy Complex.
Another firm, US-based Excelerate Energy L.P., an LNG company based in Texas, submitted a proposal to build a floating storage and regassification unit (FSRU) offshore Batangas.
The DOE is accepting proposals from companies interested to build the LNG terminal under the Philippine Downstream Natural Gas Regulation (PDNGR), which details the rules and regulations governing the downstream natural gas industry to develop a market and gain energy security and sustainability.
It is looking to start constructing the country's LNG hub by mid-2019 to safeguard against the anticipated contract expiration of the Malampaya gas facility by 2024.
The Malampaya project currently supplies fuel to five natural gas plants with a total installed capacity of 3,211 megawatts (MW), equivalent to 21.33 percent of the installed capacity of the Luzon grid and almost 15 percent of the country's total installed capacity.
The LNG facility is also targeted to become an LNG hub for Asia, complementing those in Japan and Singapore.