Holcim spending $300 million to expand plant capacity
December 4, 2018 | 12:00am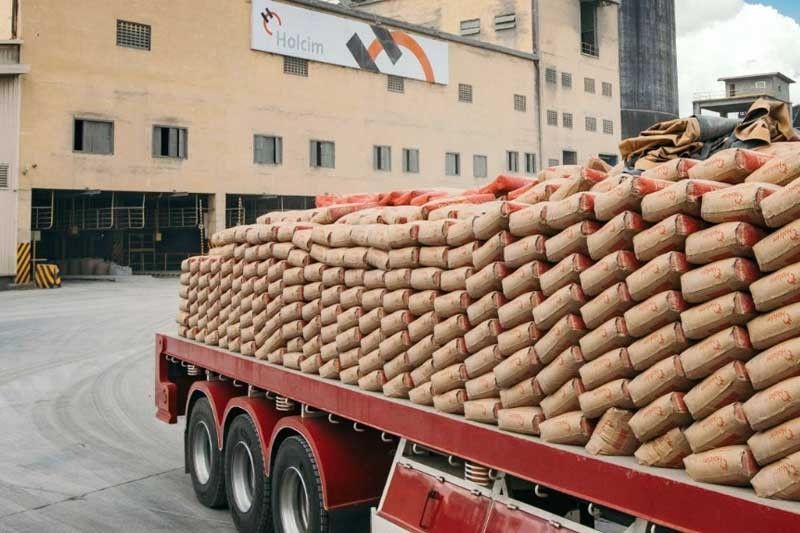 MANILA, Philippines — Holcim Philippines Inc. will invest nearly $300 million to raise its cement production capacity by 2020.
The investment will enable the company to expand its capacity by 30 percent to 13 million metric tons.
"Our company believes in the sustained development of the Philippines. This investment is proof of our confidence in the country and our commitment to be a strong partner for progress. With this, Holcim Philippines will continue being a reliable partner in building a better future for the country," Alcantara said.
The investment will fund the upgrade of the company's facilities in Bulacan and Misamis Oriental with the installation of new and efficient kilns and mills and waste heat recovery systems as part of its cost focus.
The expansion project is a continuation of the earlier capacity enhancements of the company.
In 2012, Holcim started investing in capacity and productivity with the rehabilitation of its grinding plant in Mabini, Batangas. This was followed by debottlenecking of plants in 2015 and expansion projects in La Union and Davao that are set to be completed in 2019.
"Our capacity expansion ensures that we can provide a steady supply of quality building materials to support the government's infrastructure program and the resulting construction activity from the economy's sustained rise," said John Stull, president of Holcim Philippines.
Holcim has cement manufacturing facilities in La Union, Bulacan, Misamis Oriental and Davao as well as aggregates and dry mix business and technical support facilities for building solutions.
It also has quality standards of sustainable operations and manufacturing excellence with its plants certified under ISO 14001:2004 (Environmental Management System), ISO 9001:2008 (Quality Management System) and OHSAS 18001:2007 (Occupational Health and Safety Management System).
Holcim Philippines is a member of the LafargeHolcim Group, the world leader in the building materials industry present in 80 countries with over 80,000 employees.