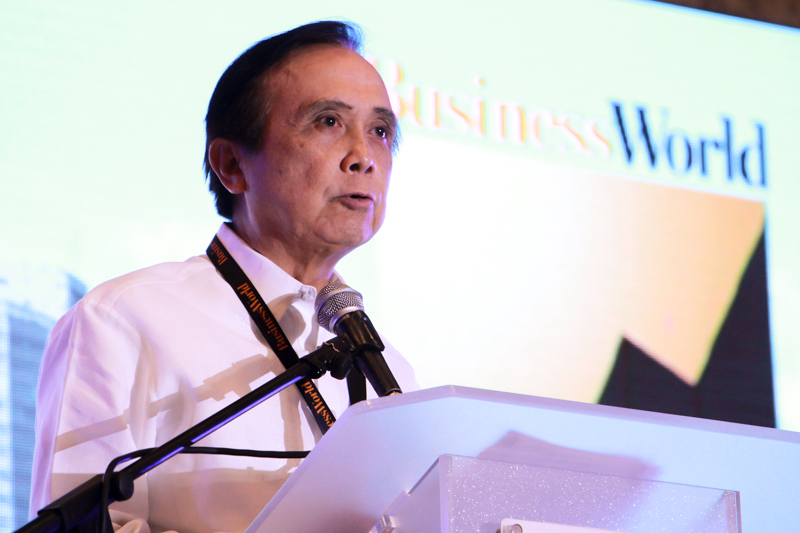 Socioeconomic Planning Secretary Ernesto Pernia told reporters on the sidelines of the opening ceremony for the 28th National Statistics Month yesterday that the move is in line with the easing of the Foreign Investment Negative List. Philstar.com/Efigenio Toledo IV, File
Government to lower foreign capital cap in retail trade
(The Philippine Star) - October 2, 2017 - 4:00pm
MANILA, Philippines — The government will further open up retail trade as it plans to drastically lower the foreign capital limit from the current $2.5 million to $200,000 (about P10.2 million), a top economic manager said.
Socioeconomic Planning Secretary Ernesto Pernia told reporters on the sidelines of the opening ceremony for the 28th National Statistics Month yesterday that the move is in line with the easing of the Foreign Investment Negative List (FINL).
"It used to be $2.5 million. We are reducing that to $200,000," he said, referring to the paid up capital requirement.
Under the law, foreigners may only fully own retail enterprises with a minimum paid-up capital of $2.5 million. Those with paid-up capital less than this amount are reserved for Filipino ownership.
Pernia said allowing greater participation of foreign players in retail trade would spur competition among players and push them to innovate and create better products.
"It will make them (local players) more competitive, and they will be pressured to be internationally competitive," he said. "The purpose is to make consumers happier."
The final draft of the 11th FINL is under review and will be presented during the next meeting of the National Economic and Development Authority (NEDA) Board chaired by President Duterte.
The negative list determines investment areas where foreign participation is prohibited or limited. Last updated in 2015, this year's list has been trumpeted as among the most liberalized.
Aside from retail trade in the country, NEDA is also pushing for the maximum easing of foreign restrictions imposed on foreign contractors to allow them to fully participate in big-ticket projects under the government's ambitious infrastructure development program.
On the practice of professions, NEDA is particularly keen on lifting restrictions on highly skilled academic workers such as university professors, pointing out that high-caliber faculty is needed in higher educational institutions, particularly those specializing in science and technology.
The executive order promulgating the 2017 FINL is expected to be signed by the President before the end of the year, Pernia said.