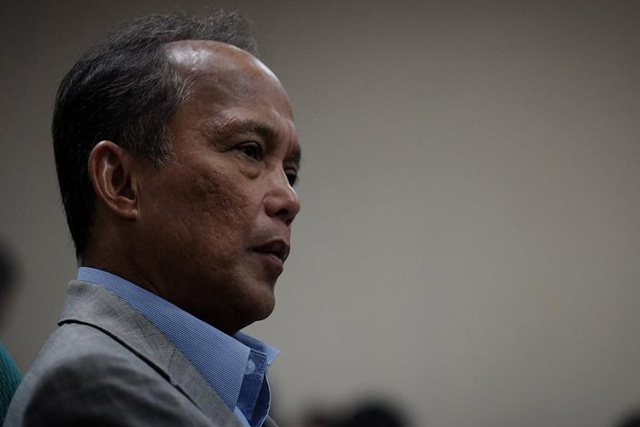 Energy Secretary Alfonso Cusi expects at least $70 million worth of power projects to benefit from the recently signed executive order backing critical infrastructure. Senate PRIB/Joseph Vidal, File
$70-M power projects to benefit from new EO
MANILA, Philippines - Energy Secretary Alfonso Cusi expects at least $70 million worth of power projects to benefit from the recently signed executive order (EO) backing critical infrastructure.
Red tape and long waiting times are among the biggest hurdles being faced by investors in Asia, particularly in the Philippines, Cusi said in his speech during the Asian Cooperation Dialogue Conference.
"That is why President Duterte has signed Executive Order 30. This will make it easier for investors who want to build energy infrastructure in the Philippines by streamlining bureaucracy and removing time-consuming hurdles to investments," he said.
The EO provides that government agencies concerned with energy projects should presume other agencies were able to act upon and issue their respective permits within a 30-day period.
"This will change the way we process our energy projects. No longer will it take up to three years for an agency to respond to a proposal for a project. Instead, these agencies must act on a proposal within 30 days, otherwise, the proposal is deemed approved," Cusi said.
"This executive order will see energy projects amounting to at least $70 million being classified as projects of national significance as well as mandate the streamlining of permitting process of all government agencies under the Energy Investment Coordinating Council (EICC)," Cusi said.