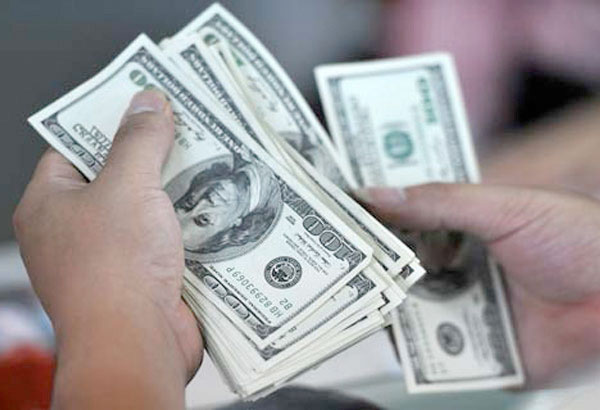 The Bangko Sentral ng Pilipinas sees remittances hitting a new all-time high of $28 billion this year, four percent higher than last year's $26.9 billion aided by the strong demand for skilled Filipino workers. File
Remittances, BPO revenues seen to shield peso
MANILA, Philippines - The Bank of Tokyo – Mitsubishi UFJ Ltd. (BTMU) said steady remittances and revenues from the business process outsourcing (BPO) sector would continue to stabilize the peso amid the volatile global financial markets.
Japan's largest bank said remittances from Filipinos abroad as well as BPO revenues have contributed steadily to the country's growth.
The 2022 IT-Business Processing Association of the Philippines roadmap sees the IT-business process management sector booking $39 billion worth of revenues and creating 7.6 million additional jobs.
BTMU stressed the need to monitor the impact of the policies of US President Donald Trump on the industry but said it was unlikely to derail the trajectory of the positive momentum in the sector.
It pointed out BPO revenues offer better support to the peso as its growth pace is at least twice the projected four percent growth in cash remittances this year.
The Bangko Sentral ng Pilipinas (BSP) sees remittances hitting a new all-time high of $28 billion this year, four percent higher than last year's $26.9 billion aided by the strong demand for skilled Filipino workers.
Latest data from the central bank showed personal remittances grew 5.2 percent to $12.61 billion in the first five months while cash remittances rose 4.5 percent to $11.35 billion.
BTMU said the projected growth in remittances is premised on no disruptions to deployment to the Middle East, especially Qatar, which has seen the government rescind its earlier ban of Filipino workers there.
The Trump administration has also been implementing stricter immigration rules that could affect remittances since about 33.2 percent of the total overseas Filipinos are deployed in the US.
"These should continue to be stabilizing forces for the Philippine peso this year," the Japanese bank said.
The peso has been an underperformer in the region depreciating by 2.1 percent since the start of the year. The peso flirted with the 51 to $1 level this month amid the country's ballooning trade deficit.
"This has more to do with the Philippines' current account balance turning into a deficit on stronger economic growth as seen in Q416 and Q117, and in particular on an investment-led growth strategy that was set in place by the prior Aquino government, and continued under the current Duterte administration," the bank said.
The BSP expects the Philippines to book a current account deficit of $600 million instead of a surplus of $800 million this year. The country last booked a shortfall in its current account was 14 years ago.